Giveaway: Before Midnight Blu-ray and Soundtrack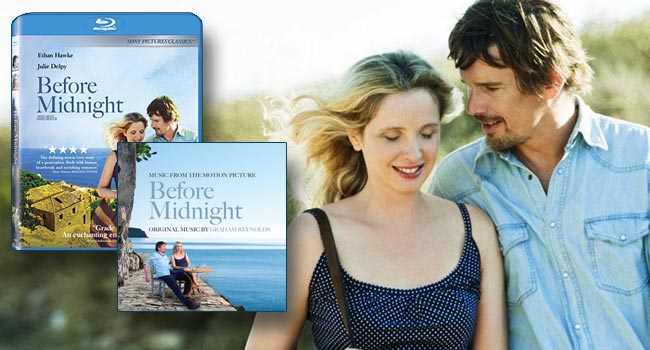 Ranking up there as one of our favorite films of the year is Richard Linklater's Before Midnight, the third installment of his romance saga that jumps ahead nine years in the storyline where Jesse and Celine spend their holiday in Greece. We will be giving away a Blu-ray and 15 song soundtrack of Before Midnight to one of our readers to help celebrate the film coming to Blu-ray and DVD on October 22nd. Also, don't forget to check out our two part discussion with Richard Linklater Julie Delpy.
How do you enter the giveaway?
Using the form below you have the ability to earn 4 entries in the giveaway. You will get one entry for telling us what you feel is the most romantic city in the world and other for following us on Facebook. You can get two bonus entries for following us on Twitter and tweeting at @WayTooIndie.
a Rafflecopter giveaway

Julie Delpy – Behind the scenes of Before Midnight
Before Midnight trailer: