Giveaway: iTunes Download of 'Kumiko, The Treasure Hunter'
In the Zellner Brothers' dark comedy Kumiko, The Treasure Hunter (read our review), a Japanese woman (played wonderfully by Rinko Kikuchi) discovers a VHS tape of the Coen Brothers' classic Fargo and believes it to be a treasure map to a briefcase full of money buried in the desolate North Dakota countryside. Obsessed on finding the "treasure", she leaves Tokyo on a misguided odyssey to the Midwest. David Zellner (watch our video interview with him) does a brilliant job blurring the line between fact and fiction and the cinematography found in the film is simply stunning. We're pleased to giveaway a few iTunes download codes for Kumiko, The Treasure Hunter to celebrate its VOD & Digital HD debut of June 19th (pre-order here), and heads to Blu-ray on June 30th. All you have to do to enter is sign up for our WTI Daily Newsletter down below.
How do you enter the giveaway?
Enter to win a free iTunes download of Kumiko, The Treasure Hunter by subscribing to Way Too Indie's daily newsletter down below. We'll pick the three (3) winners at random.
Subscribe To Our Newsletter
Bonus Features of iTunes Download
Alternate Scenes
Behind-The-Scenes Clips
Exclusive Extended Interview with the Zellner Brothers and Rinko Kikuchi
Watch Trailer for Kumiko, The Treasure Hunter
Kumiko, The Treasure Hunter Poster Art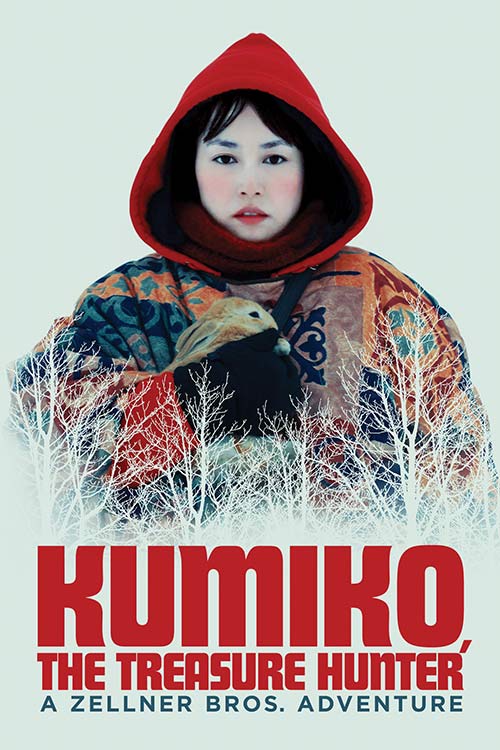 Note: The iTunes codes must be redeemed within 30 days (after the code is generated) and is redeemable only on the iTunes Store for United States. Requires an iTunes account, subject to prior acceptance of license and usage terms.