Giveaway: Eli Roth's Cannibal Horror 'The Green Inferno' on Blu-ray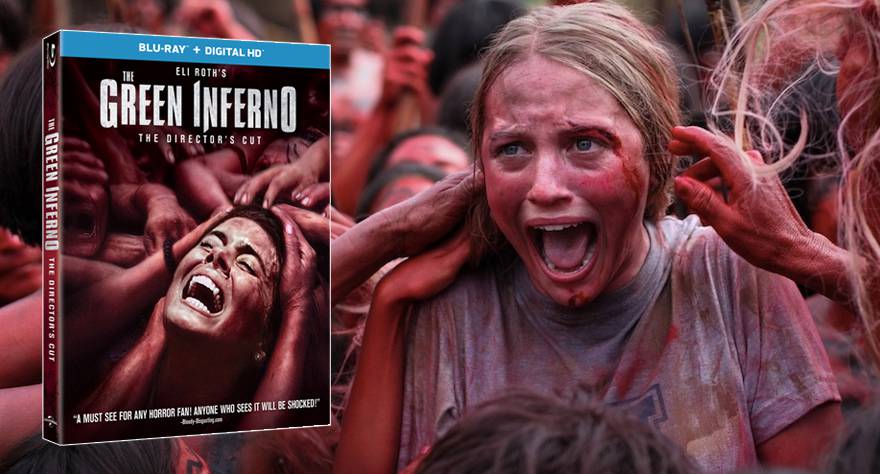 Horror fans rejoiced when they found out Eli Roth would finally be back in the director's chair, the first time since Hostel: Part II back in 2007. In his latest horror offering, a group of students travel to save the rain forest only to discover local natives aren't so peaceful. The Green Inferno is the kind of insane, brutal, and creepy film we've come to expect from Roth. The film is currently available on Digital HD and hits the streets on Blu-ray and DVD on January 5th. We're giving away a Blu-ray to one of our lucky WTI Newsletter subscribers, sign up below for your chance to win.
How do you enter the giveaway?
Enter to win a Blu-ray of The Green Inferno by subscribing to Way Too Indie's daily newsletter down below. We'll pick the one (1) winner at random.
Subscribe To Our Newsletter
The Green Inferno Official Trailer
The Green Inferno Blu-ray Cover