Giveaway: Climbing Adventure 'Everest' Starring Jake Gyllenhaal on Blu-ray and a Carabiner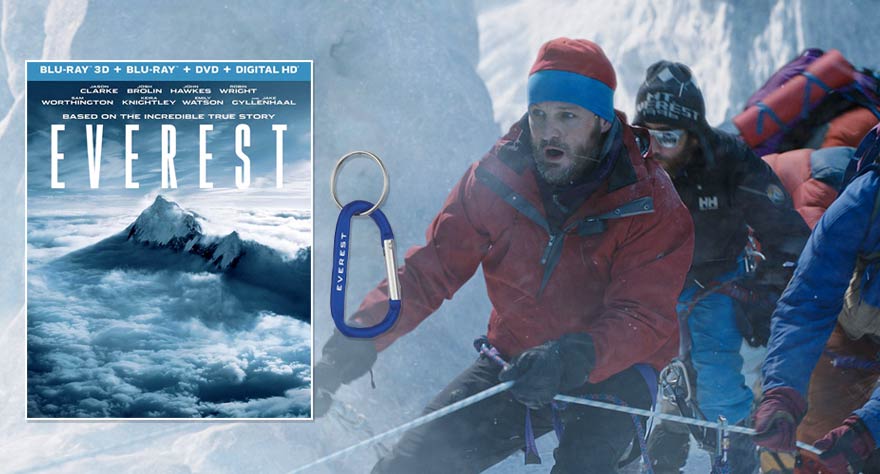 Inspired by true-life events, director Baltasar Kormákur assembles an all-star cast featuring Jake Gyllenhaal, Keira Knightley, Jason Clarke, Josh Brolin, John Hawkes, Robin Wright, Sam Worthington and Emily Watson in a breathtaking effort to reach the summit of world's highest mountain. A pair of expeditions fueled by sheer courage get challenged by violent snowstorms which not only threatens their journey, but also their lives.
Bonus features found on the DVD and Blu-ray include behind-the-scenes look at making Everest, as well as recollections on the real-life 1996 summit attempt that inspired it.
Everest is currently available on Digital HD and becomes available on Blu-ray and DVD on January 19th. Subscribe to our WTI Newsletter for your chance to win Everest on Blu-ray as well as a promotional Everest carabiner.
How do you enter the giveaway?
Enter to win a Blu-ray and carabiner of Everest by subscribing to Way Too Indie's daily newsletter down below. We'll pick one (1) winner at random.
Subscribe To Our Newsletter
Everest Official Trailer
Everest Blu-ray Cover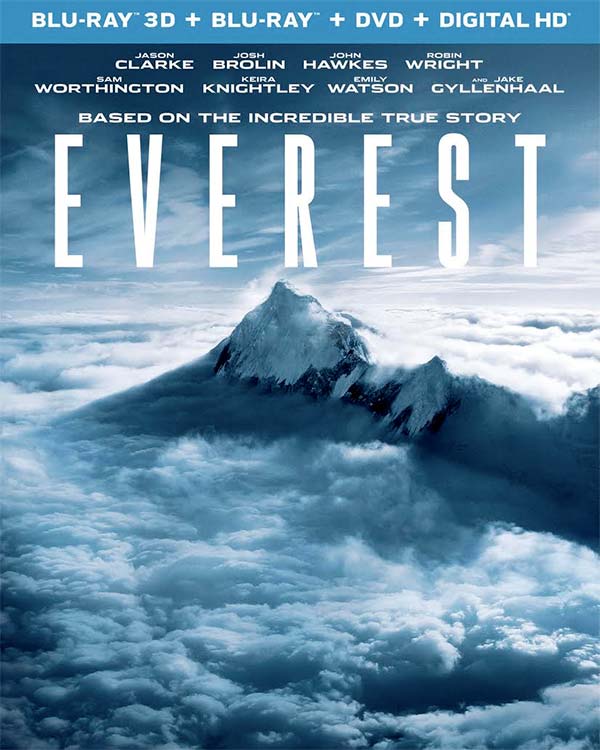 Everest Carabiner