Giveaway: Cannes Winner 'White God' on DVD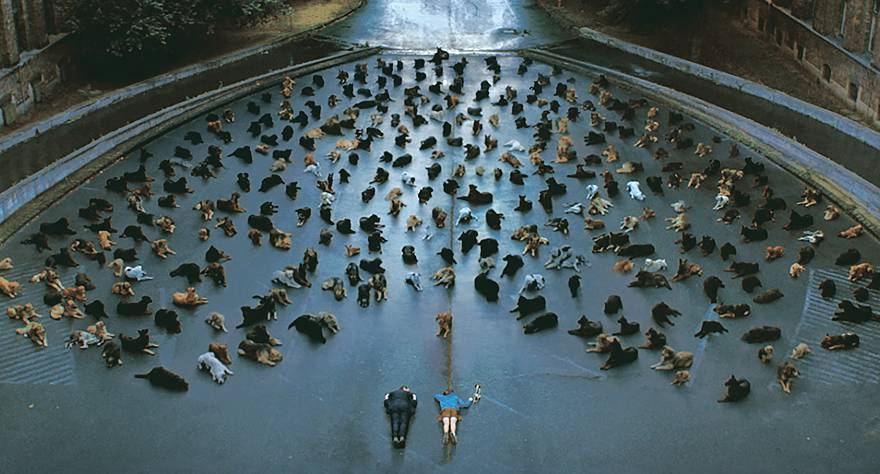 Winner of the Un Certain Regard Award at Cannes, Kornél Mundruczó's White God tells a heartbreaking story of a thirteen-year-old girl who is forced to give up her beloved dog. Bound by love, she and the dog will fight all odds for the chance to meet again. We listed White God as one of the Best Films of 2015 so far and praised the film as an amazing cinematography achievement. A few scenes in the film can be difficult to watch, but the exhilarating finale will sweep dog-lovers off their feet.
It gives us great pleasure to giveaway a couple DVDs of White God for its DVD/Blu-ray release on July 28th. If you have seen the film already, you'll be happy to know there's a behind the scenes section as a bonus feature on the disc. Enter to win by signing up for our WTI Daily Newsletter using the form below.
How do you enter the giveaway?
Enter to win a DVD of White God by subscribing to Way Too Indie's daily newsletter down below. We'll pick the two (2) winners at random.
Subscribe To Our Newsletter
Bonus Features
Behind The Scenes Of White God
Interview With Writer/Director Kornél Mundruczó
Interview With Animal Coordinator/Technical Advisor Teresa Ann Miller
(Subject to change)
White God Official Trailer
White God Poster Art