Giveaway: Blue is the Warmest Color Free Streaming Code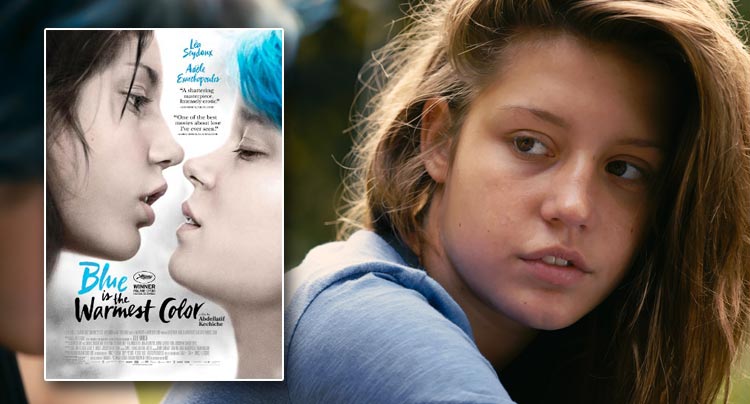 One of the most controversial films of 2013 was the French film Blue is the Warmest Color, which received top honors winning the Palme d'Or at this year at the Cannes Film Festival. The film also scored high on our site wide Best Films of 2013 voting and was my personal favorite film of the year. If you haven't gotten a chance to see the film yet, then today is your lucky day. We are giving away one free online streaming code for Blue is the Warmest Color on SundanceNow. US residents only.
Blue is the Warmest Color is available to watch TODAY on Cable VOD, SundanceNOW and other digital outlets (iTunes, Amazon Streaming, PS3 Playstation Unlimited, XBOX Zune, Google PLAY and YouTube).
How do you enter the giveaway?
Leave a comment at the bottom or email: dustin AT waytooindie.com what your favorite film of 2013 was.
Blue is the Warmest Color trailer