First Clip of Jeremy Saulnier's 'Blue Ruin' Follow-Up 'Green Room'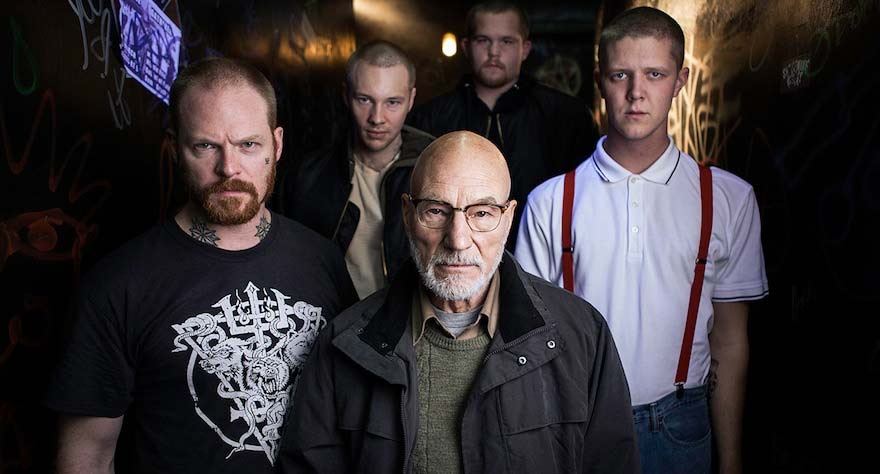 Director Jeremy Saulnier's second feature Blue Ruin, a stripped down revenge thriller, took the indie world by storm last year on its way to a nomination for the John Cassavetes Award at the 2015 Indie Spirit Awards. Wasting little time in assembling a follow-up, Saulnier is now in Cannes to debut his next color-related movie Green Room. Featuring a larger and more well-known cast than his previous film, including Patrick Stewart, Anton Yelchin and Imogen Poots, Green Room held its Cannes Film Festival premiere over the weekend to a largely positive reception.
Green Room follows a group of punk rockers called The Ain't Rights, who take an ill-advised gig in the backwoods of Oregon, only to stumble onto violent crime and in the middle of a confrontation with the local, violent, white-supremacist gang. Patrick Stewart plays the leader of the gang. Green Room also stars Alia Shawkat, Joe Cole, Callum Turner, Mark Webber, as well as Blue Ruin star Macon Blair.
Watch the first clip of Green Room below, in which an intimidating Eric Edelstein explains the difference between a bullet and a cartridge: