First Clip From 'Foxcatcher' Featuring Channing Tatum and Steve Carell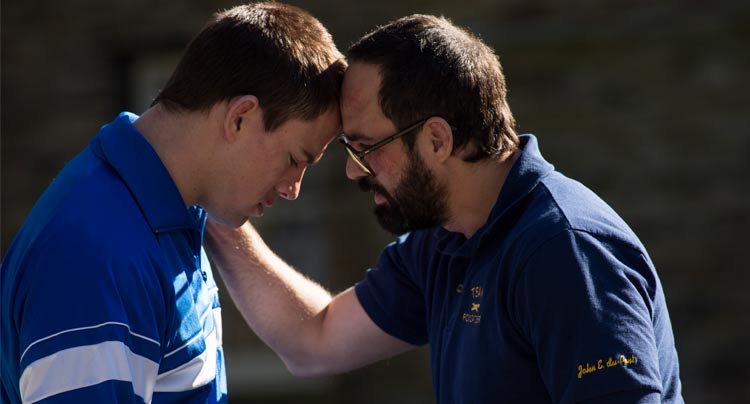 The first clip for Bennett Miller's Cannes Drama Foxcatcher has arrived. Based on true events, the film recalls the fascinating story of Olympic Wrestling Champion Mark Schultz (played by Channing Tatum) who befriends an eccentric multi-millionaire (Steve Carell) to train at his new state-of-the-art training facility, but the wealthy man is driven by selfish motives. Foxcatcher is ultimately a story about misguided loyalty and the corruption that comes with great power and wealth. Carell sports a prosthetic nose and tons of aging makeup, making him nearly unrecognizable.
Below is the teaser trailer for Foxcatcher as well as the first clip that shows the two characters meeting for the first time.
Foxcatcher teaser trailer
First Clip – "I Want To Win Gold"