TIFF 2012 Day 3: Tabu – Amour – 90 Minutes – No One Lives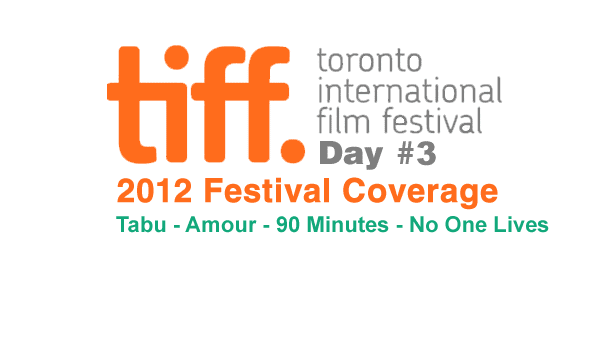 A considerably better day at TIFF this time around thanks to the lack of delays and other logistical nightmares, but the festival's troubles are starting to be felt. The comments today from people all around town were critical of the way things have been run so far. Hopefully the rest of TIFF will improve on its rocky start, but let's get to the movies.
Tabu has been getting a reputation as a silent film (or just partly silent) since its Berlin premiere, but it isn't true. The second half of the film has no dialogue (but sound effects are still present) but it's dominated by a voice over running throughout the entire thing. Hopefully the second half won't turn people off from watching Tabu since it's a gorgeous piece of work and my favourite film at the festival so far. Miguel Gomes, shooting in black and white and 4×3, creates some truly beautiful moments. The first half, which follows a character obsessed with films and other people's lives, is my favourite part of Tabu with Teresa Madruga doing an excellent job as Pilar. The well-known second half, shot on 16mm, operates as the kind of film Pilar would usually watch. The African landscapes in this half are beautiful to look at, and Gomes directs it with a huge level of enthusiasm. A romantic film about lost love and classic cinema, Tabu is definitely worth seeking out.
RATING: 7.5/10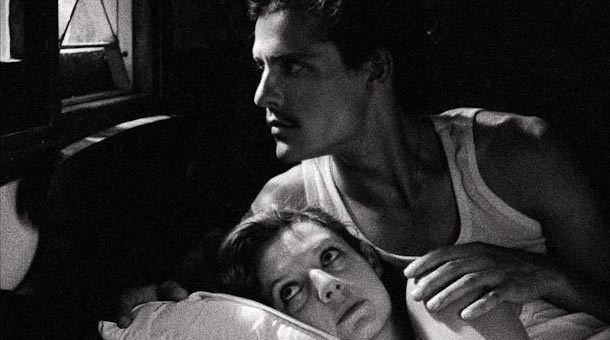 Tabu
Next up was Amour, the big Palme D'or winner and front-runner for the Foreign Film Oscar. As a huge fan of Michael Haneke, Amour was a step down from his previous film The White Ribbon. This is definitely Haneke's most 'human' film yet, but don't expect him to soften up. We start out with an old couple living a happy life until the wife has a stroke. From then on it turns into scene after scene of degradation as the husband has to take care of his wife while she slowly dies. There are powerful moments throughout Amour, but Haneke's cold, precise style doesn't work well enough. This definitely feels like a mainstreaming on Haneke's part, and there is little of the thought-provoking content that's easy to find in his previous films. Amour is definitely a good film, but I'm judging this on the scale of Haneke's previous films where it just doesn't stand up.
RATING: 7/10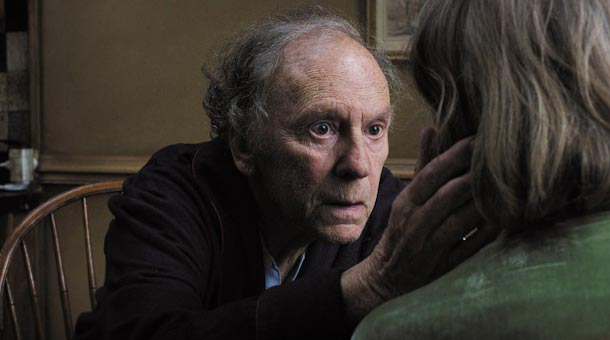 Amour
While I waited for my last film of the night I decided to rush 90 Minutes, a new Norwegian film. Things got off to a good start with some nice camerawork and its ominous introductions to the three storylines in the film, but the feeling quickly went away. 90 Minutes clearly wants to be a provocative movie, which we see when a sex scene covered by a doorway cuts to the bedroom to reveal (shock!) that the woman on the bed is tied up and badly beaten. But that's not all, as the camera cuts back further to reveal (double shock!) a baby in the same room. And just to make sure the film's message is understood, the scene dissolves to a shot of people walking in a busy intersection. If the director opted to just cut to a title card that said SOCIETY instead I'm sure it would have saved her some money while giving the same impact. The other two stories don't leave anything worth looking back over. At one point in the film a character describes an art piece that's pointless because it shows how the human mind is limitless. I'm sure the scene was meant to sum up what 90 Minutes is about, but probably not in the way the director wanted.
RATING: 5/10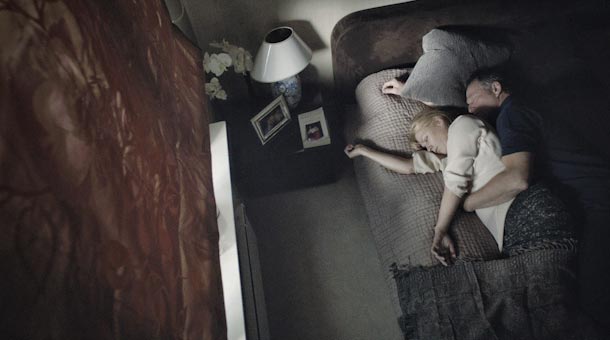 90 Minutes
Finally I checked out the Midnight Madness film No One Lives. This is the return of Japanese director Ryuhei Kitamura who last made the underrated Midnight Meat Train. Unfortunately, this is not a triumphant return for Kitamura, as No One Lives is a pretty stupid movie. Most of the blame is on the writing, which is filled with such atrocious dialogue that no one could make it remotely passable (key example: someone sees their friend's truck with the tires slashed and says 'Something isn't right!'). Luke Evans delivers most of his lines with the charisma of a 2×4, but luckily the awkward first act makes way for the carnage that makes up the rest of the film. Evans plays a psychopath who has his kidnapped victim unwittingly taken by a group of amateur robbers (they steal his car, not knowing that a girl is locked up in the trunk). It's when these robbers realize exactly who they're dealing with that No One Lives becomes a lot more entertaining. Kitamura directs some hilariously disgusting scenes, with one involving a hiding spot that's too good to spoil. Unfortunately, that's where the fun ends, as the eccentric violence can't elevate this beyond the DTV (or should I say DTVOD) trash it truly is.
RATING: It would have been a 3 or 4, but the insanity bumps it to a 5/10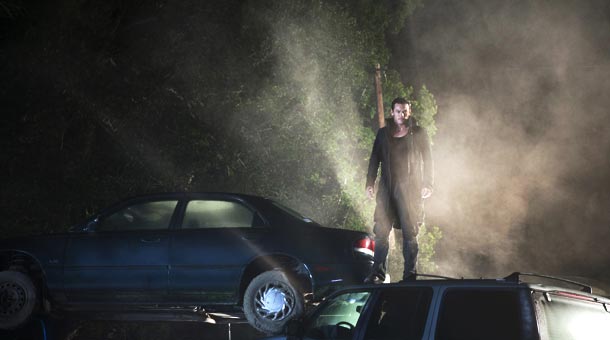 No One Lives
NEXT UP: I try to muster enough strength to finish the weekend with two 2+ hour epics. One being Cloud Atlas and the other Sion Sono's Land of Hope.
Recap of some of my Tweets from today:
Follow @WayTooIndie for full coverage of the 2012 Toronto International Film Festival!
TABU is a well-done love story. Gorgeously shot and romantic. Excellent music as well. #TIFF12

— Way Too Indie (@WayTooIndie) September 8, 2012
Filling in for AMOUR #TIFF12 twitter.com/WayTooIndie/st…

— Way Too Indie (@WayTooIndie) September 8, 2012
AMOUR: Good, but far from Haneke's best. Simple case of his style not matching the subject matter.

— Way Too Indie (@WayTooIndie) September 9, 2012
90 MINUTES: says nothing interesting at all because it has been done before. Bland.

— Way Too Indie (@WayTooIndie) September 9, 2012
NO ONE LIVES: A terrible script elevated by Kitamura's insanity. There's no reason why this guy had to stop making movies #TIFF12

— Way Too Indie (@WayTooIndie) September 9, 2012