TIFF 2011: Day 5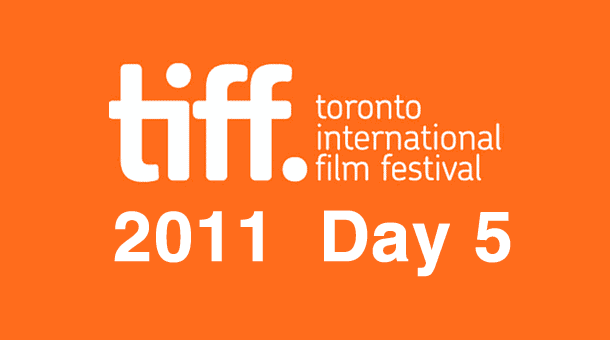 My last day at the Toronto International Film Festival I see the documentary Samsara, Steve McQueen's Shame and the film Dustin Jansick was most excited about at the festival ALPS. Here are my first impressions and mini reviews of the films.
Samsara
Without a doubt one of the most beautiful films I have ever laid my eyes on. Shot in over 50 countries, this documentary has no narrative, no spoken words. Just images set to intoxicating rhythms and beats. An absolute stunner of a film. Shot on 65mm film. The filmmakers travel the world to show life and death in nature and the every sprawling metropolises of the world. Showing the ever changing landscapes of our world and our growing reliance on all things unnatural, Samsara is a must see. Probably the documentary of the year for me.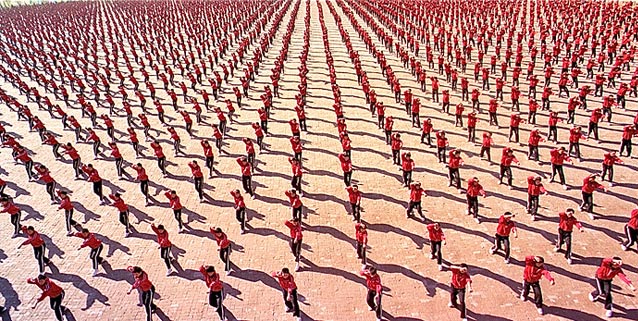 Shame
Director Steve McQueen had one of the best debuts of the last decade with Hunger in 2008. McQueen returns this year with his star of Hunger, Michael Fassbender (2011's rising star) for his newest film about a man struggling with his addiction to sex. Fassbender gives the performance of the year as Brandon, a man living in New York who is completely at the mercy of his addiction. It all unravels when his long lost sister shows up unannounced to stay with him. Fassbender gives a mesmerizing performance that will hopefully nab him an Oscar nomination. Carey Mulligan as Brandon's sister is equally stirring. Both give fearless performances. McQueen pulls no punches when it comes to showing the lengths Brandon will go to to get his fix. One thing is for sure, this one doesn't end on a happy note. A brave ending Shame ends on. McQueen is one of the best right now and I for one cannot wait to see what he does next.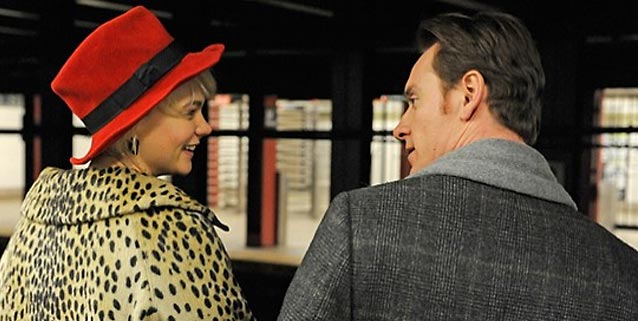 ALPS
This movie perplexes me. One one half, you have a fantastic premise. A group of people get together to ease the pain of people who lose a loved one. They enter their lives AS that person who has died. They wear their clothes, say things the deceased would say, they live in the homes of their loved ones. Just to ease the loss. I was waiting for this one to be a big emotional movie. What it ended up being was a more drier and funnier movie about loss and boredom. The second film by the director of Dogtooth is unfortunately in the same vein as that film (which I loved by the way), where it could have had more emotional high points given the material. I felt the movie went in the wrong direction with it's tone. I did end up liking the movie out of how well it's made, but I rue the fact that it could've gone in a better direction. This is still a movie to watch out for and the director has loads of talent. The film begs for repeat viewings. There is one scene of particular brilliance that even Tarantino would be proud of.