Frameline37 Opening Night and Concussion Review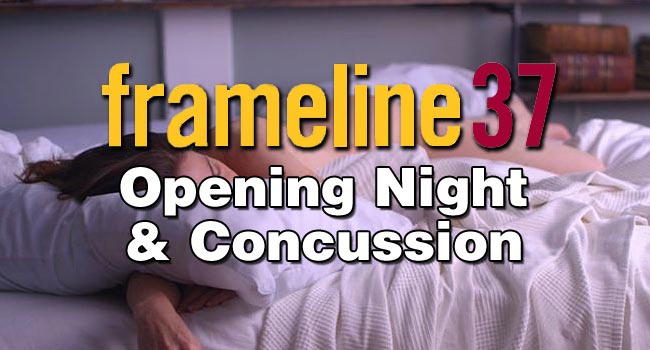 I returned to the Castro Theater last night for the fourth time in a week (last weekend was The Hitchcock 9), though theater fatigue wasn't an issue. The Castro Theatre was absolutely bananas for the opening night of the largest and most established LGBT film festival in existence, the Frameline Film Festival (Frameline37). San Francisco's Castro district is the country's epicenter for LGBT culture, and the Castro Theatre was bursting with pride, specifically pride for queer cinema.
After the theater's resident organ player finished his pre-flick set (old-timey stuff never gets old), the lights dimmed and we were treated to a wonderful presentation of every Frameline promo video since the 15th festival in 1991. I was trippin' watching the neon colors and slap bass tunes of the early promos evolve into the slicker, more artsy promos of the last decade. The promos were funny, bad-ass, sexy nostalgia nuggets that were a hell of a lot of fun to scarf down. After the marathon, the audience was beaming.
Next, festival Executive Director KC Price and other members of the organization detailed the history of the fest and why it's been the most respected queer film festival for decades. San Francisco is one of the tightest, most supportive communities in the country, and you could feel it in the air as the listed off the countless festival supporters and donors.
Director Stacie Passon and producer Rose Troche took the stage next to introduce the opening night film, the much buzzed about Concussion. The film has gotten a lot of praise and support since it played at Sundance. It's since been picked up by the Weinstein Company and will be opening in theaters this fall. Troche, a previous participant in the festival, gushed about the love and all-around good vibes she felt from the San Francisco community. Passon's speech was more brief, ending her maybe two minutes of thank-you's by throwing her arms up and yelling out to the packed house, "Let's watch a movie!"
Concussion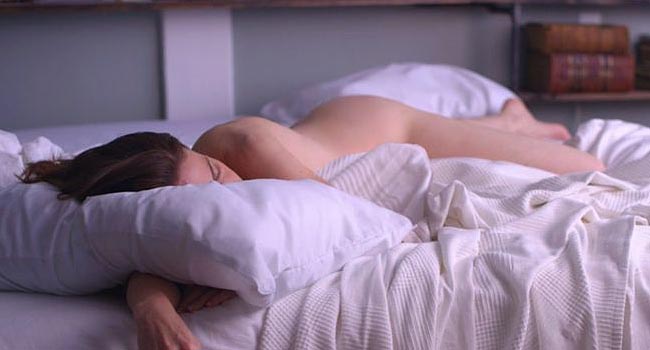 Concussion tells a familiar tale of a sexually frustrated suburban housewife, eyes wandering, who takes on a double life after discovering a lustful outlet in the big city. Stacie Passon's debut feature, however, doesn't feel trite in the slightest. The dynamic is shaken up a bit here, as Passon's heroine is a lesbian—the film deals with various feminist issues and has only one male character (refreshing). The film is, though, much more about universal issues like loneliness, the depression of advanced age, marriage, self-discovery, and honesty.
After Abby—a suburban, lesbian, stay-at-home mom with two kids—sustains a concussion after getting clocked in the head with a baseball thrown by her son, something is shaken loose inside her. She's suddenly aware of how empty her life feels—she stays home, vacuums, exercises, cooks, picks up the kids. She's hit a dead end. "I don't want this, I don't want this, I don't want this", she whimpers. She's so sexually deprived (her wife's been neglecting her in bed) that she resorts to phoning a call girl in the city. Then she thinks, "Why pay for sex when I could get paid for sex?"
Visually, Concussion is stunning, with Passon and David Kruta's (DP) evocative and moody use of color and shadow doing a wonderful job of mirroring Abby's mood. Robin Weigert gets A LOT to do here as Abby, appearing in nearly every frame. She shows discipline—the tiniest, most subtle twitches and squints on her face speak volumes. Concussion, though perhaps an atypical film in several ways, is a film anybody can relate to. In her debut feature, Passon shows as much promise as I've seen in any new director this year.
Look for our full review of the film in a few months when it releases this October.