The Hitchcock 9 Coverage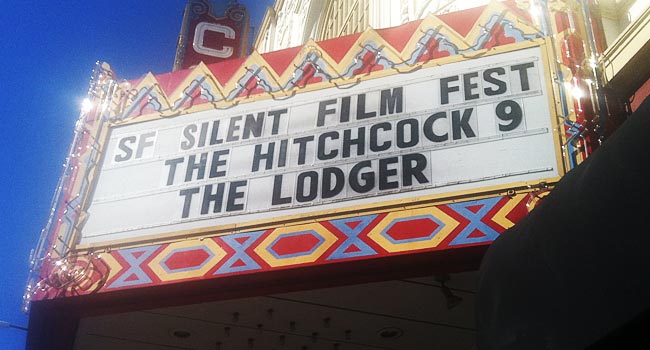 This past weekend's "The Hitchcock 9"—a program of 9 of Hitchcock's silent films, beautifully restored by BFI and presented with live musical accompaniment—was an absolute joy for those who were fortunate enough to attend. It was presented by the San Francisco Silent Film Festival (the festival proper will be held from July 18th-21st) at the Castro Theatre, which is quickly becoming a very special place for me, especially after this program.
The films were (in order of screening): Blackmail, Champagne, Downhill, The Ring, The Manxman, The Farmer's Wife, Easy Virtue, The Pleasure Garden, and The Lodger.
It was a magical experience, a spellbinding look at Hitchcock when he was finding his voice. It's pretty astounding to see how good he was, even in his early work (his first film, The Pleasure Garden, is better than some directors' finest). Hitchcock adored silent cinema and applied the techniques he developed in the silent era to his later films (see our list of Hitchcock's 9 Best "Silent" Scenes for examples).
The musical accompaniment—provided by the unbelievable Mont Alto Motion Picture Orchestra and pianists Stephen Horne and Judith Rosenberg—added greatly to the experience. An interesting thing I noticed about having musicians accompany the films was that they added a second light to the theater that isn't usually there (the light needed for them to read their music). The light wasn't distracting in the least—it was warm and just bright enough to faintly light up the theater's gorgeous architecture, reminding me of my environment. It felt like sitting in front of a fireplace for story-time—which is essentially what going to the movies is—and as far as storytellers go, you can't do better than Hitchcock.
Blackmail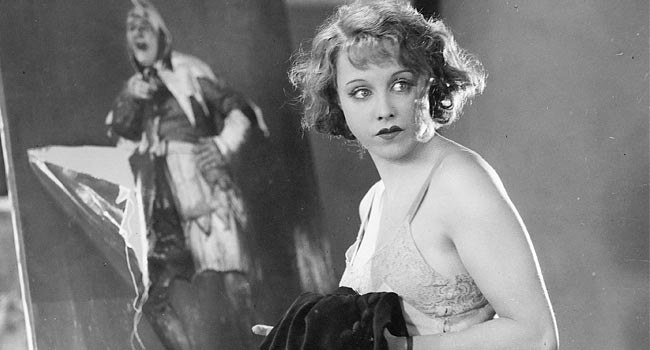 The opening night film of the festival, Blackmail is a tale of murder (duh), deceit, corruption, and the burden of morality that is one of my favorites of the nine. It's also considered one of the best films of the British silent era. A girl fools around on her boyfriend with another man, who then tries to rape her. She winds up killing him in a scuffle, and her boyfriend (a detective) is coincidentally assigned to the case. He discovers evidence implicating his girl, but intends to protect her from the law. Unluckily, a third man (the blackmailer) mucks things up for them as he's stumbled on the truth himself and fully intends to hold the couple hostage with his knowledge. The final chase scene in the British Museum shows glimpses of Hitchcock's affinity for pursuits with monumental backdrops (see North by Northwest).
Champagne (1928)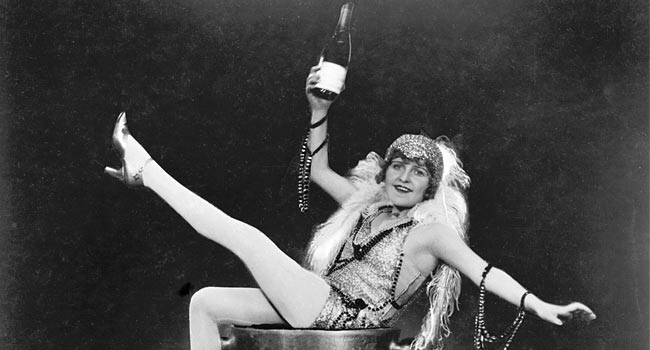 Betty Balfour is bubbly and full of life in the role of a spoiled-rotten flapper girl with a rich father who works her way backwards from riches to rags, discovering a great deal about herself in the process. Champagne isn't an all-around knockout like The Lodger or as moving as The Manxman, but it has a lot of great moments. The opening shot—filmed through a champagne glass—is remarkable. There's also a deeply disturbing rape-nightmare scene that steals the show. This one hovers in the middle of the pack, but it's undeniably entertaining.
Downhill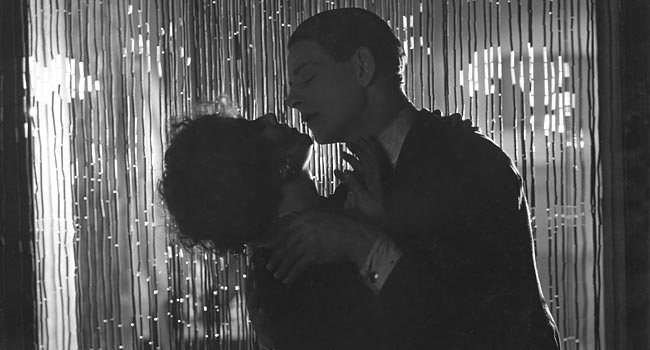 This was my least favorite of the nine. Downhill is an adaptation of a stage play about a boy (played by The Lodger's Ivor Novello) in a downward spiral—he goes from excelling at private school, to getting kicked out, to running away from home (and his asshole dad), to taking increasingly depressing jobs just to stay alive. This one is really, really unpleasant to watch, though I'm sure this was the intent. It's so depressing, in fact, that I had to take a walk outside for a bit just to rekindle my spirits. Hitchcock didn't like this one himself, and I tend to agree with him.
The Ring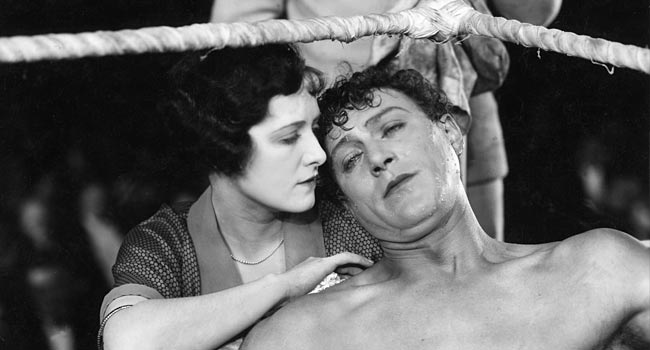 Hitchcock only ever wrote one screenplay by himself, and it was for this, his sixth film as a director. A boxer—"One-Round Jack"—and his fiancée Nelly have their romance shaken up by Jack's rival, Bob Cordy, who happens to be the only man Jack has trouble disposing of in the…ahem…ring. There are lots of rings in this movie—the boxing ring, a wedding ring, a bracelet Bob gives to Nelly. But symbolism isn't the only tool Hitchcock breaks out for The Ring—he goes all out, using techniques like his patented subjective shots, montages, and superimposed imagery (which was a spectacular effect in the silent era). It's a wonderfully weaved love triangle with a great performance by Carl Brisson as One-Round Jack.
The Manxman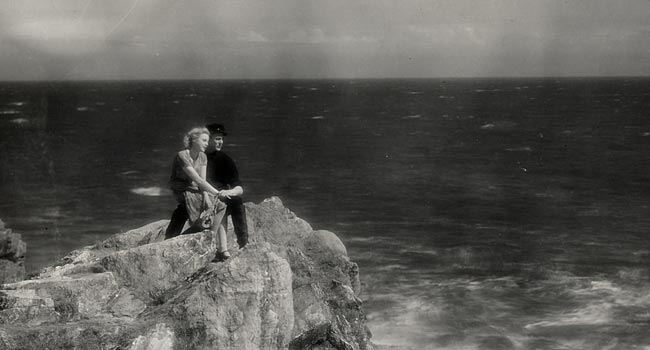 In yet another love triangle movie starring Carl Brisson, The Manxman (the title refers to the film's setting, the Isle of Man) follows two childhood friends, who both have their eyes set on a girl. Brisson's character (unaware of his buddy's shared affection for the girl) boats off to Africa to earn enough money to make the girl "a princess" and asks his best friend to watch his girl for him. Predictably, the friend and the girl fall for each other. But that's the amazing thing—you can see all of the story beats coming from a mile away, but Hitchcock delivers these beats so impeccably that they always feel fresh and genuine. Hitchcock was not a huge fan this one, but I found myself quite taken by it. It illustrates the pain involved in infidelity quite eloquently, and the final scenes are heart-wrenching. Anny Ondra is shows great range in her role as the girl.
The Farmer's Wife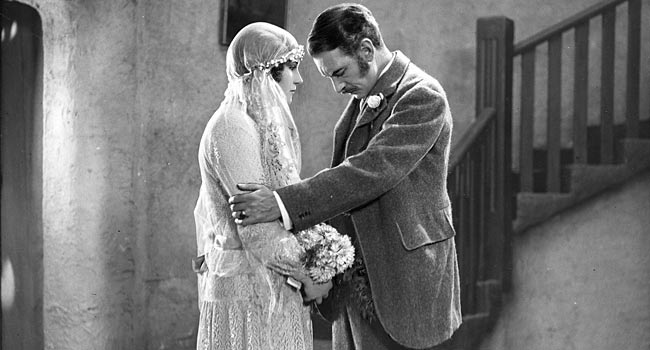 The plot is thin in this one, and Hitchcock knew it. A farmer, following his wife's death, searches around town for a new wife. That's it for the plot. However, being the master filmmaker that he was, Hitchcock found a way to make this one of the funniest films in his catalogue. He makes the farmer a huge dickhead, which makes for some big laughs when he tries (pathetically) to dupe these poor women into marrying him. It's incredibly funny to watch this asshole tear these women apart with insults after they reject his propositions. He even berates a woman so harshly that she breaks out in what seems to be some kind of seizure. The cruelty on display is thoroughly amusing, though Hitch does bring it back around with a sweet, heartfelt ending. My favorite line: "I don't mind they pillowy women…so long as they be pillowy in the right places." This is like 1920's Curb Your Enthusiasm.
Easy Virtue
Like Downhill, Easy Virtue is another stage play adaptation, though I find it much more successful. There are a lot of close-ups in this one, and the cast (who all have interesting faces) make them count. Isabel Jeans plays a woman with a scandalous past who marries into a wealthy, stuck-up family. The family is unaware of Jeans' criminal history, but her mother-in-law's growing suspicion makes for a thickly contentious atmosphere. The theme is acceptance—can Jeans' new family accept her, baggage and all? Hitchcock also explores the still-relevant terror of paparazzi.
The Pleasure Garden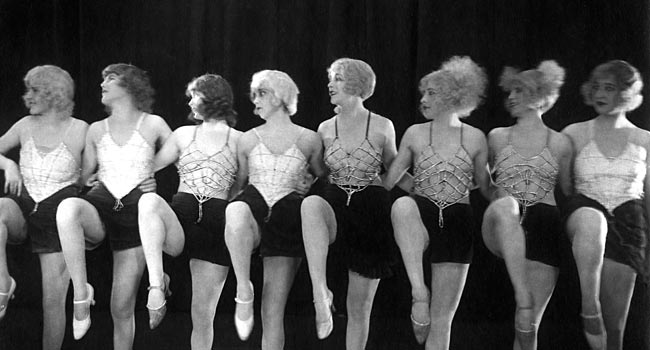 The fact The Pleasure Garden does not feel inferior or amaterurish in any way is astonishing considering it was Hitchcock's first film. It's an epic love story that's as funny and cute at the outset and as it is dark and disturbing by its conclusion. Virginia Valli plays the kind, thoughtful Patsy who befriends Jill (Carmelita Geraghty), a girl with big dreams. Jill finds huge success as a chorus girl but lets the fame get to her head, leaving Patsy in the dust (she refers to Patsy as an "acquaintance" to a friend). The final sequence is utterly terrifying. Patsy's husband is haunted (in a rattling superimposed image) by a young girl he's murdered which compels him to attempt to murder Patsy as well (he's nuts). It's truly remarkable how good this film is, considering Hitch's age when he made it (he was 25).
The Lodger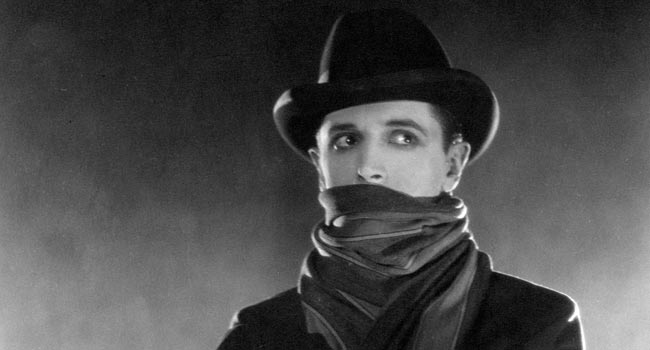 The program couldn't have ended on a better note—Hitchcock often referred to The Lodger as the first true Hitchcock film. It's his take on a frequently adapted story about Jack the Ripper—a man shows up at an inn and the landlords begin to suspect he might be the infamous murderer. Hitchcock keeps us guessing throughout the film, and our suspicion rises with the characters'. The Lodger does feel like it's got Hitchcock's signature sense of mystery, danger, and wicked comedy, plus, he really opens up with his camera techniques—in one shot we look up at a chandelier shaking, then the ceiling disappears as we're shown the footsteps of the man upstairs causing the ruckus. The opening shot is a close-up of a blond woman screaming, her "golden curls" lit up like a halo (Hitchcock laid her head on a sheet of glass and lit it up from behind to highlight June Tripp's blond hair as this was key to the plot). These innovative camera tricks show Hitch's deep passion for visual storytelling. Ivor Novello (from Downhill) plays the titular lodger, and he's complimented brilliantly by Malcolm Keen, his evil-eye-shooting rival.
In Conclusion
Silent films are key to truly appreciating film as an art form, and if you haven't seen many (or any) I urge you to watch as many as you can—it'll enrich your movie-going experiences for more than you know. The San Francisco Silent Film Festival returns to the Castro theater next month from the 18th to the 21st, so if you missed this program (how dare you!), be sure to make it out in July for another wonderful lineup of silent films.