CIFF 2012 Day 5: Empire Builder & Not Fade Away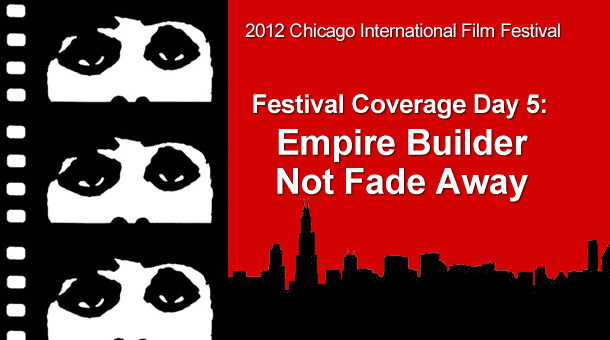 My last day at the Chicago International Film Festival started out with Kris Swanberg who was there to introduce Empire Builder and a short Q&A afterwards. She introduced the film by saying that it is a very personal film. It is easy to tell that by how much of her real family was in the film; the baby was her real life 10 month old child and the man who played the husband was her actual husband (famous mumblecore director Joe Swanberg).
Empire Builder is about a young mother who is looking to escape, if only for a bit, her routine marriage. She and her child leave behind their Chicago home as well as her husband for a week to a cabin they inherit in Montana. A handyman who is working on the cabin sparks her interest and she is initially drawn to him. The new exciting guy eventually ends up as dull as the husband she escaped from in the beginning.
There is not much dialog outside of 30 minutes in, which is when the title cards appears. Instead on relying on dialog it mostly observes characters from the outside without really hearing what they are thinking. It is a slow moving film that really works (something I have not had much success with at the festival up until this point).
RATING: 7.1/10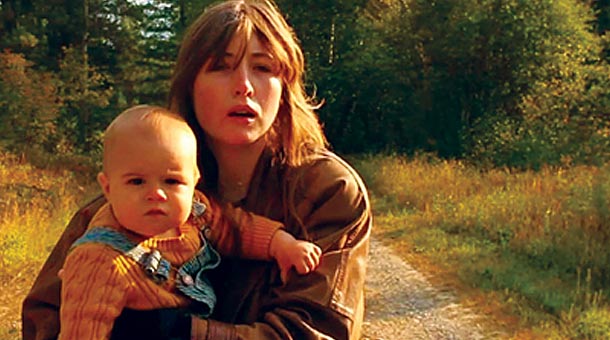 Empire Builder
My last film of the day and festival was Not Fade Away by director David Chase who also was there for a Q&A. This is a film that will probably be a hit for the target audience (anyone who grew up in the 1960's). The reason being is that this is a pure nostalgia piece for the Rock n' Roll era of the 60's.
Not Fade Away follows an unknown (and fictitious) band made up of three friends who want to make it big like their idols the Rolling Stones. As you could guess the soundtrack was good but you would assume it would be considering the film is centered around music. James Gandolfini steals every scene he is in as the supporting actor. A lot of people will have a problem with the ending and rightfully so. It is a real head scratcher of an ending. For the most part, the film feels like it is on cruise control.
RATING: 6.2/10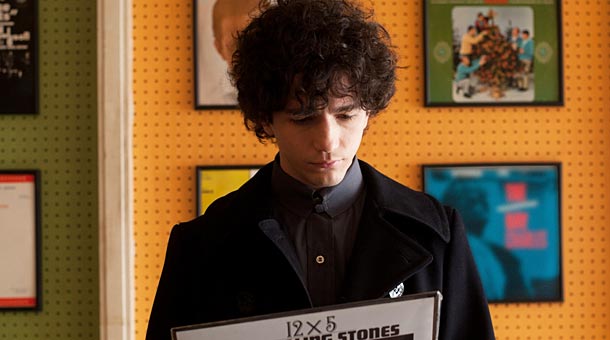 Not Fade Away
COMING UP: Before I leave town tomorrow I plan catch Looper, which is not apart of CIFF but is one that have been meaning to see. It was nice to be apart of the Chicago International Film Festival, we had fun!
Recap of some of my Tweets from today:
Follow @WayTooIndie for coverages of other film festivals as well as indie movie reviews daily!
Gearing up for my day here at #ChiFilmFest48. Today I will see Kris Swanbergs EMPIRE BUILDER and David Chases NOT FADE AWAY.

— Way Too Indie (@WayTooIndie) October 16, 2012
Kris Swanberg introduces EMPIRE BUILDER by saying it is very personal. #ChiFilmFeast48 twitter.com/WayTooIndie/st…

— Way Too Indie (@WayTooIndie) October 16, 2012
EMPIRE BUILDER was pleasant to watch and observe the characters. A slow paced film that worked. #ChiFilmFeast48

— Way Too Indie (@WayTooIndie) October 16, 2012
NOT FADE AWAY was purely a nostalgia time period piece with a head scratching ending. #ChiFilmFest48

— Way Too Indie (@WayTooIndie) October 17, 2012
Director and screenplay writer David Chase doing a Q&A after NOT FADE AWAY #ChiFilmFest48 twitter.com/WayTooIndie/st…

— Way Too Indie (@WayTooIndie) October 17, 2012