CIFF 2012 Day 2: War Witch – Like Someone In Love – After Lucia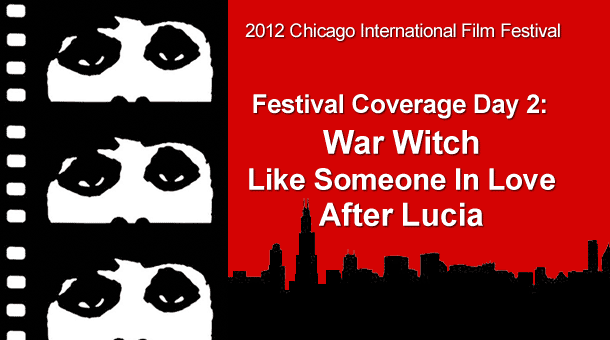 War Witch follows our heroin Komona over three years starting at the age of twelve. The small community she belonged to get raided by a rebel army. The unthinkable occurs when she is forced to kill her own parents. Shortly after that the army brainwashes the kids into killing machines.
Some parts worked better than others, in particular the middle part (thirteen years old) was busy setting up the plot that it got away from the things that worked the best. But it remained a very touching and powerful film. Komona went through more difficult situations by the age of fourteen than most people endure in their lifetime. I guess you could say that it is an inspiring film despite showing depressing scenes majority of the time. The film was hard to watch at times but compelling nonetheless. Rachel Mwanza was astounding in the lead role and the cinematography in War Witch was spot on.
RATING: 7.4/10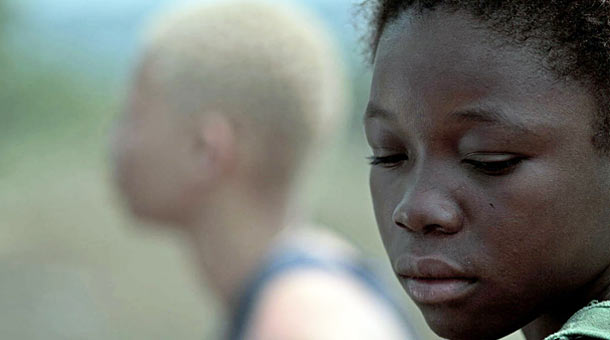 War Witch
Following War Witch was the famous Iranian filmmaker Abbas Kiarostami's Like Someone In Love. Having been told what to expect from his previous work, I knew that I was in store for a slow burning film. The fact that the film was delayed after I had been standing in line for an hour was par for the course.
By far my two favorite parts of the film were it's very beginning and the very end. It begins at a Tokyo bar where we hear the voice of a woman fighting on the phone with her boyfriend. During this time the camera is focused on a group of other people in the background. When the camera does pan to the woman talking it is clear that she is lying about where she is. Her boyfriend seems over-protective but it is probably because he has been tipped off that she is an escort. Although, she denies it to him, she is an escort who is about to be sent on a special trip to an elderly professor.
As I mentioned the very beginning and end where the parts that seemed to work best for me but it was everything in between that could have been better. Part of the problem was that the pace of Like Someone In Love could have been kicked up a notch or two. The film was handled with extreme care and meticulously shot so it was evident there was a veteran filmmaker beyond the camera. I suspect our writer CJ will give this a watch and chime in with his thoughts.
RATING: 6.6/10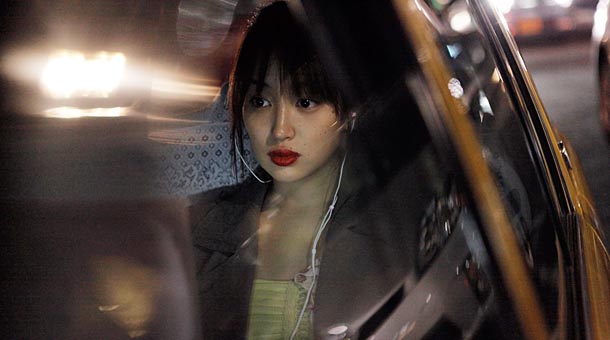 Like Someone In Love
My last film of Day 2 was After Lucia, which I sensed could be a film with a ton of potential considering the subject matter and that it won the Un Certain Regard prize at this year's Cannes Film Festival. And I can see why. It is an unsetting film about a teenager named Alejandra that just moved to a new town after her mother passed away. Her school life quickly becomes a nightmare when a video of her having sex leaks out to everyone at her school. She becomes chastised and bullied by everyone in her class.
After Lucia is a gut-wrenching film where no one wins unless you count the audience. It is emotionally disturbing because even the silver lining is depressing; a good person doing bad things to a bad person for a (relatively) good cause. It sounds much more confusing than it really is. You could tell that After Lucia had an affect on the audience as you practically heard everyone wince and shift in their chairs. There were a couple of questionable actions (and frankly lack of action) that occur but that does not prevent the impact of the film. After Lucia has been the best film I have seen so far at the Chicago International Film Festival.
RATING: 7.8/10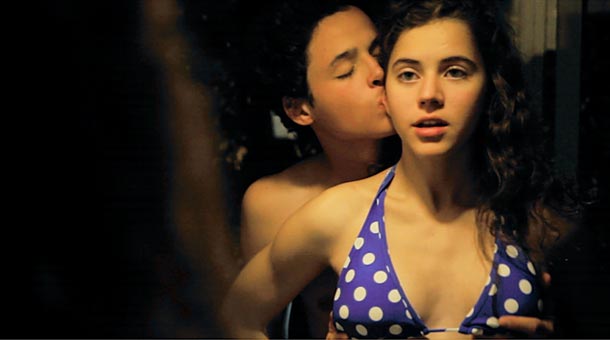 After Lucia
COMING UP: Tomorrow I will be seeing Flowerbuds which earned 4 top Czech Lions (the Czech Oscars) and Ulrich Seidl's controversial Paradise: Love.
Recap of some of my Tweets from today:
Follow @WayTooIndie for full coverage of the 2012 Chicago International Film Festival!
For me today is probably the strongest day of films which includes; WAR WITCH, LIKE SOMEONE IN LOVE, and AFTER LUCIA. #CIFF

— Way Too Indie (@WayTooIndie) October 13, 2012
WAR WITCH: Some parts worked better than others but it was still touching and powerful film. #CIFF

— Way Too Indie (@WayTooIndie) October 13, 2012
Rain clouds are hiding the #chicago skyscrapers. twitter.com/WayTooIndie/st…

— Way Too Indie (@WayTooIndie) October 13, 2012
Welp LIKE SOMEONE IN LOVE is delayed. Even the wait time to see it is slow. #CIFF

— Way Too Indie (@WayTooIndie) October 13, 2012
You could tell that AFTER LUCIA had an affect on the audience. Affective cinema. #CIFF

— Way Too Indie (@WayTooIndie) October 14, 2012