Dark And 'Fargo'-esque, Watch New 'Cut Bank' Trailer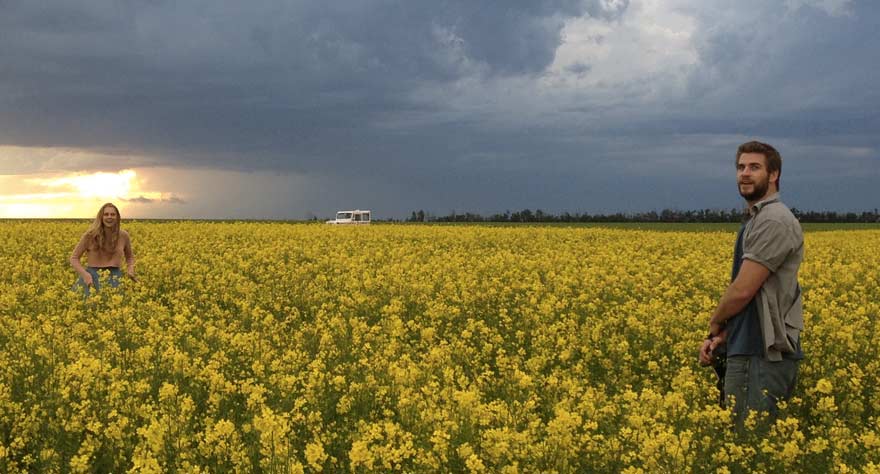 Watch the new trailer for the Liam Hemsworth-helmed film Cut Bank, directed by TV director Matt Shakman. The film involves a cast of characters in the tiny rural town of Cut Bank, Montana, known for its cold winters, the central lead being Hemsworth's Dwayne, a young man sick of his surroundings and desperate for escape. His lucky break comes in the form of the murder of local postman Georgie (Bruce Dern), which Dwayne happens to catch on his handheld camera. The reward for information around the death of a postal worker? $100,000 dollars.
But Dwayne's big break may have nothing to do with luck. In the meantime the sheriff, played with uncharacteristic meekness by John Malkovich, is on the hunt for a murderer and a motive, while a local recluse enacts his own violent search for a parcel carried by the "murdered" postal worker.
With Oliver Platt, Billy Bob Thornton, Teresa Palmer and Michael Stuhlbarg rounding out the rest of the star-filled cast, the first trailer reveals a very Coen-like noir feel. The trailer plays up the dramatic over the quirky that we recall when we caught the film at the LA Film Festival, but definitely manages to pique just the right amount of interest.
Read our Los Angeles Film Festival coverage of Cut Bank and look for it on DirecTV on February 26 and in theaters April 3.