Creepy (Berlin Review)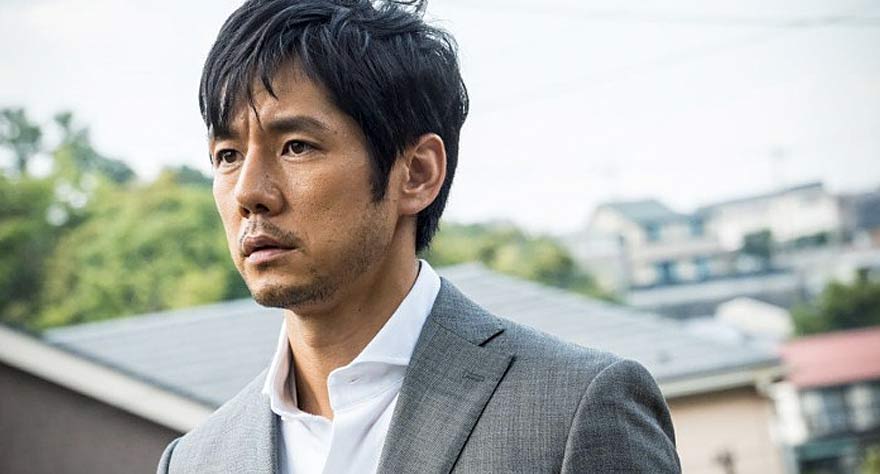 Psychopaths and unresolved mysteries in a grim detective tale should be surefire material for someone like the prolific Kiyoshi Kurosawa to successfully tackle, right? Especially when you consider it's adapted from a celebrated, award-winning novel. The Japanese director's latest film was one of ten films we're most excited about for Berlinale. Needless to say, I was very eager to watch Creepy. Alas, the film is an unfulfilling experience; incredulously dull, unwittingly absurd and comical, and featuring the most plank-like lead performance I've seen in quite some time.
After a psychotic incident almost kills him, detective Takakura (Hidetoshi Nishijima) quits the force to teach criminal behavior and settle into his new home with doting wife Yasuko (Yuko Takeuchi). He randomly discovers an old unsolved case involving three missing people while Yasuko tries (and doesn't stop trying…) to befriend their strange new neighbor, Nishino (Teruyuki Kagawa). The parallel narratives converge, obviously. Nishijima plays detective Takakura with all human dimensions scraped off, leaving a vacuous non-person with the instincts of a blind wombat to handle a complex case and keep missing every red flag possible. It's in Kagawa (reteaming with Kurosawa after Tokyo Sonata) where Creepy, appropriately, lives and breathes. His volatile, eccentric performance is the greatest joy in an otherwise detached, lethargic, and predictable picture.
It really shouldn't be this easy to trivialize a Kiyoshi Kurosawa film. Even his misses (Journey To The Shore, Real…) usually have something exciting to latch onto. Perhaps he's been working a little too much? Or his efforts were mostly concentrated on his upcoming Mathieu Amalric film The Woman in the Silver Plate? Either way, apart from a couple of neat camera movements where action is allowed to speak louder than words, Creepy is so disposable it hardly feels directed at all.
Rating:
5

/10