Coachella 2014 Lineup Revealed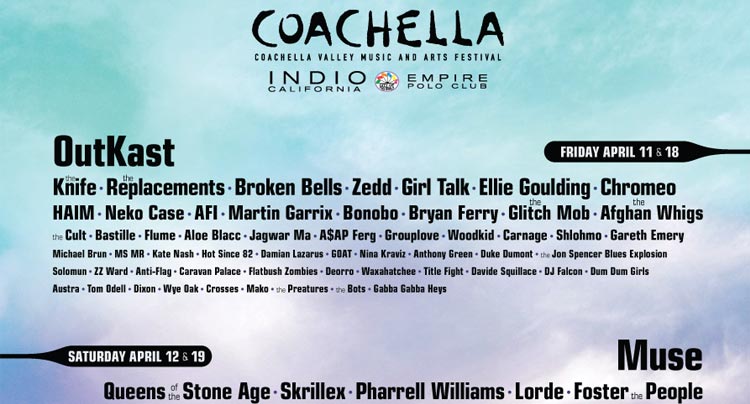 The official lineup poster for the 2014 Coachella Music Festival was released last night. The highly rumored (and recently reunited) OutKast finds a spot as one of the headliners, along with Arcade Fire and Muse. The festival will continue to operate on two consecutive weekends in April, this year the dates are April 11-13 and April 18-20.
Other notable artists are Beck, Neutral Milk Hotel, Calvin Harris, Lana Del Ray, Chromeo, Jagwar Ma, Pharrell Williams, Skrillex, MGMT, Empire of the Sun, Foster The People, Strfkr (Starfucker) and many more. See the full lineup poster below.