'Birdman' the Top Winner at Hollywood's Biggest Night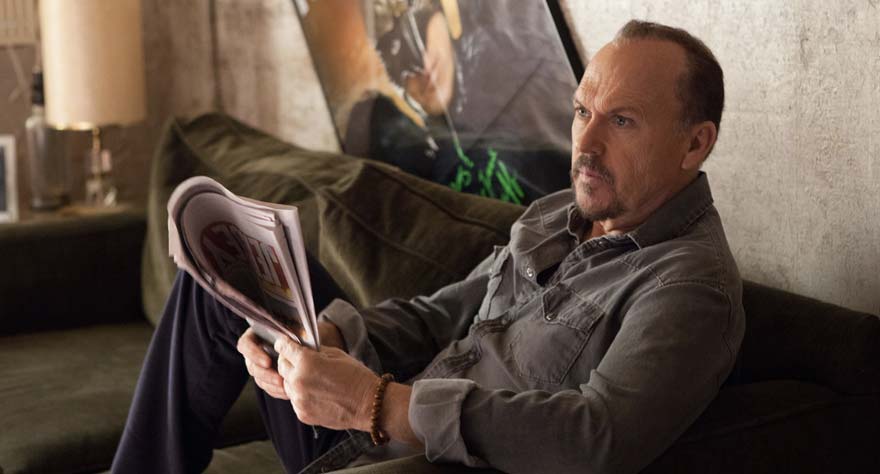 While it brought in some of the lowest ratings for the Oscar's in a while (down 14% from last year), the evening proved to be enjoyable if mild.
Birdman and The Grand Budapest Hotel walked away from this year's Oscar ceremony with four golden statues apiece. After early results didn't seem to tip toward the night's trend, Birdman broke away late in the ceremony, with wins in Cinematography, Original Screenplay, Director and Picture. Boyhood, considered a favorite by many pundits (and us), won only for the supporting performance of Patricia Arquette.
Besides the near lack of Boyhood there were many fun surprises on the night. Best Editing went to Whiplash, a very deserved win, however unexpected. Big Hero 6 beat out big favorite How to Train Your Dragon 2. The Academy finally gave some recognition to composer Alexandre Desplat, who won for the first time in eight nominations.
But, of course, the Oscars are more than just the awards, and overall this was a decent, if largely unremarkable, ceremony. First-time host Neil Patrick Harris kept things moving light and quickly through most of the night—with a few strangely controversial jokes. His opening musical performance (along with Anna Kendrick and a very welcome Jack Black) was produced extraordinarily well. All of the music segments, in fact, were the highlights of the show—from the emotionally charged "I'm Not Going to Miss You" to the rousing "Glory" it was a diverse and wonderful selection. Honestly, the production of the event, including the musical numbers and award presentations, may have saved a show that was lighter on humor and the memorable odd moments that tend to happen each year. You may also have noticed there were no clip montages, which I think we can all get behind.
There were also a number of great speeches. Patricia Arquette's call for equal rights for women was straight-forward and strong. Eddie Redmayne seemed genuinely shocked and grateful for his win. Pawel Pawlikowski said what he was going to say, Academy orchestra be damned! Graham Moore (who won for his adapted screenplay for The Imitation Game) gave a beautiful message for all of us who feel out-of-place. And, finally, Alejandro Iñárritu, who had a lot of opportunities to speak, was just the right amount of humble and self-deprecating.
Here is a full list of the 2015 Academy Award winners from last night.