2015 Oscar Winners (Live Updated)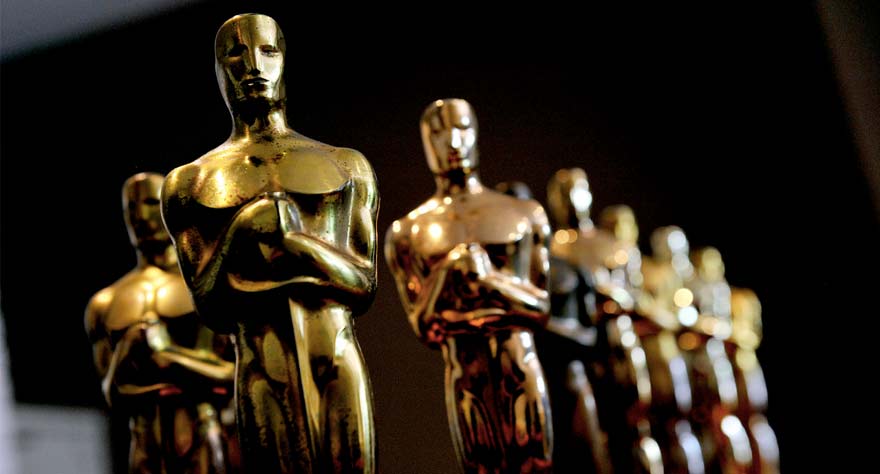 Tonight's the night! Years of work (12 in at least one case), a year of movies, and a lot of hard work leads toward what is considered Hollywood's highest honor, the Academy Awards. That said, the Academy's tastes are particular and after last night's Birdman upset at the Spirit Awards, we can expect a few surprises tonight, but perhaps not in the bigger categories.
Refresh on our predictions. But remember, as they say it absolutely is an honor to be nominated.
List of 2015 Oscar Winners
(Winners highlighted in bold font)
Best Picture
American Sniper
Birdman
Boyhood
The Grand Budapest Hotel
The Imitation Game
Selma
The Theory of Everything
Whiplash
Highlight: That it won AT ALL?! Not expecting it, but tough competition this year and Boyhood still holds our respect. 
Best Actor
Steve Carell – Foxcatcher
Bradley Cooper – American Sniper
Benedict Cumberbatch – The Imitation Game
Michael Keaton – Birdman
Eddie Redmayne – The Theory of Everything
Highlight: His adorable bashfulness and utter surprise and happiness at winning. 
Best Actress
Marion Cotillard – Two Days, One Night
Felicity Jones – The Theory of Everything
Julianne Moore – Still Alice
Rosamund Pike – Gone Girl
Reese Witherspoon – Wild
Highlight: Her joke about winning an Oscar adding years to one's life (what science is that based on?!) which helps her out since she's married to a younger man and also her call to trying to get patients of alzheimer's to be seen and call attention to the disease. 
Best Supporting Actor
Robert Duvall – The Judge
Ethan Hawke – Boyhood
Edward Norton – Birdman
Mark Ruffalo – Foxcatcher
J.K. Simmons – Whiplash
Highlight: J.K. tells us all to call our parents. Lazy Sunday night parents everywhere tell their kids to "call back later."
Best Supporting Actress
Patricia Arquette – Boyhood
Laura Dern – Wild
Keira Knightley – The Imitation Game
Emma Stone – Birdman
Meryl Streep – Into the Woods
Highlight: Patricia used a portion of her speech to call attention to her ecological sanitation organization givelove.org as well as an impassioned shoutout to women calling for "wage equality once and for all."
Best Director
Alejandro G. Iñárritu – Birdman
Richard Linklater – Boyhood
Bennett Miller – Foxcatcher
Wes Anderson – The Grand Budapest Hotel
Morten Tyldum – The Imitation Game
Best Foreign Language Film
Ida – Poland
Leviathan – Russia
Tangerines – Estonia
Timbuktu – Mauritania
Wild Tales – Argentina
Highlight: Director Pawel Pawlikowski defies music deadlines and says his keep, thanking those he wishes to thank.
Best Animated Film
Big Hero 6
The Boxtrolls
How to Train Your Dragon 2
Song of the Sea
The Tale of the Princess Kaguya
Best Documentary Feature
CitizenFour
Finding Vivian Maier
Last Days in Vietnam
The Salt of the Earth
Virunga
Highlight: Neil Patrick Harris cracks the joke: "The subject of Citizenfour, Edward Snowden couldn't be here for some treason."
Best Original Screenplay
Birdman
Boyhood
Foxcatcher
The Grand Budapest Hotel
Nightcrawler
Best Adapted Screenplay
American Sniper
The Imitation Game
Inherent Vice
The Theory of Everything
Whiplash
Best Original Score
The Grand Budapest Hotel
The Imitation Game
Interstellar
Mr. Turner
The Theory of Everything
Highlight: Preceded by an amazing performance by Lady Gaga performing songs from The Sound of Music for its 50th Anniversary. 
Best Original Song
"Everything Is Awesome" – The Lego Movie
"Glory" – Selma
"Grateful" – Beyond the Lights
"I'm Not Gonna Miss You" – Glen Campbell…I'll Be Me
"Lost Stars" – Begin Again
Highlight: Common and John Legend call attention to the current struggle for justice and spotlight on the number of black incarcerated men in America in an impassioned speech bringing tears to many eyes in the audience. 
Best Cinematography
Birdman
The Grand Budapest Hotel
Ida
Mr. Turner
Unbroken
Best Editing
American Sniper
Boyhood
The Grand Budapest Hotel
The Imitation Game
Whiplash
Highlight: Tom Cross thanks director Damien Chazelle for pushing him to create great art. 
Best Visual Effects
Captain America: The Winter Soldier
Dawn of the Planet of the Apes
Guardians of the Galaxy
Interstellar
X-Men: Days of Future Past
Best Sound Editing
American Sniper
Birdman
The Hobbit: The Battle of the Five Armies
Interstellar
Unbroken
Best Sound Mixing
American Sniper
Birdman
Interstellar
Unbroken
Whiplash
Best Production Design
The Grand Budapest Hotel
The Imitation Game
Interstellar
Into the Woods
Mr. Turner
Best Costume Design
The Grand Budapest Hotel
Inherent Vice
Into the Woods
Maleficent
Mr. Turner
Best Makeup and Hairstyling
Foxcatcher
The Grand Budapest Hotel
Guardians of the Galaxy
Best Live Action Short Film
Aya
Boogaloo and Graham
Butter Lamp
Parvaneh
The Phone Call
Best Documentary Short Subject
Crisis Hotline: Veterans Press 1
Joanna
Our Curse
The Reaper (La Parka)
White Earth
Best Animated Short Film
The Bigger Picture
The Dam Keeper
Feast
Me and My Moulton
A Single Life