Winners Announced for 2014 National Board of Review Awards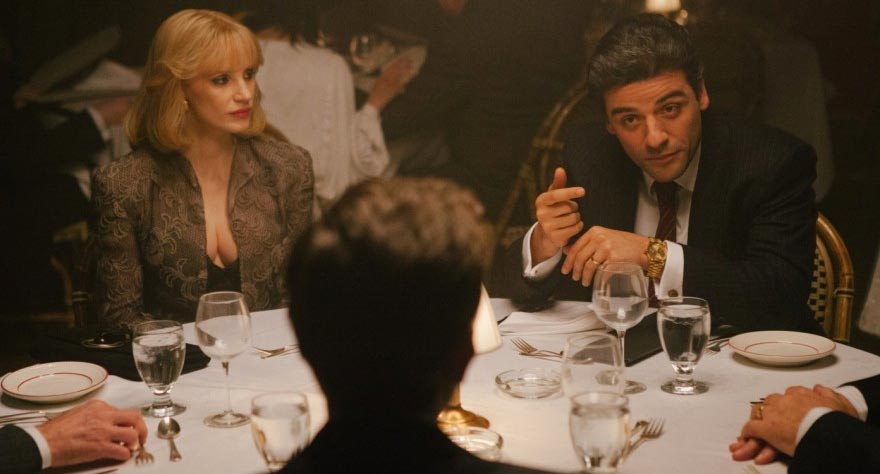 The National Board of Review has put out the list of winners for their 2014 awards. They've named A Most Violent Year the Best Film of the Year. Starring the Board's Best Supporting Actress winner Jessica Chastain and their pick for Best Actor Oscar Isaac, the film is set in the early '80s in the belly of New York's crime world. The Board's picks come as somewhat of a surprise to many critics as Boyhood and Birdman have generally been two of the most talked about films this year and have been the first to pick up awards this week from the New York Film Critics Circle and the Gotham Awards.
Other Awards to be given at the Gala on January 6th, 2015 are to Julianne Moore for Best Actress in Still Alice where she plays a woman dealing with early onset Alzheimer's disease and Clint Eastwood for Best Director for American Sniper.
Michael Keaton did end up tying with Oscar Isaac for Best Actor and Edward Norton for Best Supporting Actor for their performances in Birdman which so far has been incredibly well received.
All in all, the dissension among early awards just proves this could be an interesting and varied awards season.
Here is the full list of the National Board of Review Awards:
Best Film: A Most Violent Year
Best Director: Clint Eastwood (American Sniper)
Best Actor (TIE): Oscar Isaac (A Most Violent Year) and Michael Keaton (Birdman)
Best Actress: Julianne Moore (Still Alice)
Best Supporting Actor: Edward Norton (Birdman)
Best Supporting Actress: Jessica Chastain (A Most Violent Year)
Best Original Screenplay: Phil Lord and Christopher Miller (The Lego Movie)
Best Adapted Screenplay: Paul Thomas Anderson (Inherent Vice)
Best Animated Feature: How to Train Your Dragon 2
Breakthrough Performance: Jack O'Connell (Starred Up and Unbroken)
Best Directorial Debut: Gillian Robespierre (Obvious Child)
Best Foreign Language Film: Wild Tales
Best Documentary: Life Itself
William K. Everson Film History Award: Scott Eyman
Best Ensemble: Fury
Spotlight Award: Chris Rock for writing, directing, and starring in Top Five
NBR Freedom of Expression Award: Rosewater
NBR Freedom of Expression Award: Selma
Top 10 Films
American Sniper
Birdman
Boyhood
Fury
Gone Girl
The Imitation Game
Inherent Vice
The Lego Movie
Nightcrawler
Unbroken
Top 5 Foreign Language Films
Force Majeure
Gett: The Trial of Vivian Amsalem
Leviathan
Two Days, One Night
We Are the Best!
Top 5 Documentaries
"Art and Craft"
"Jodorowsky's Dune"
"Keep On Keepin' On"
"The Kill Team"
"Last Days in Vietnam"
Top 10 Independent Films
Blue Ruin
Locke
A Most Wanted Man
Mr. Turner
Obvious Child
The Skeleton Twins
Snowpiercer
Stand Clear of the Closing Doors
Starred Up
Still Alice