'Birdman' Tops 'Boyhood' at The Gotham Independent Film Awards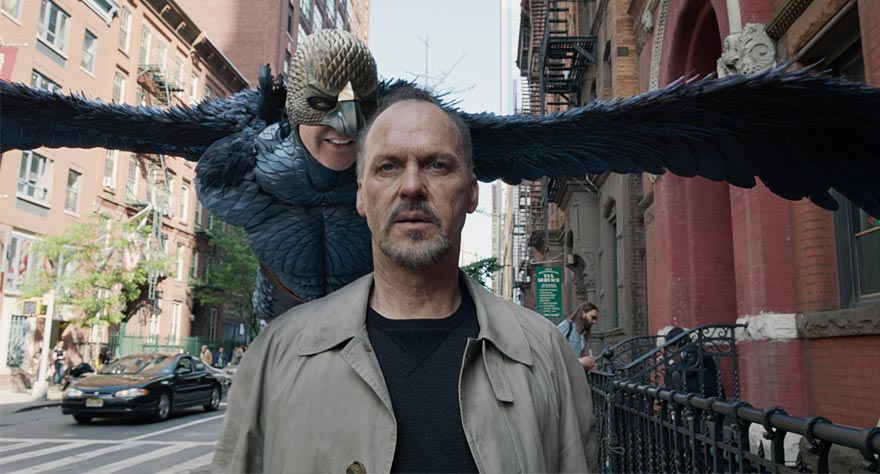 Tonight, plenty of big names and stars in independent film gathered together for the Gotham Independent Film Awards in New York. Earlier today everyone was talking about the New York Film Critics Circle winners, but tonight was one of the first "true" award shows of Oscar season (sorry Hollywood Film Awards, you don't count). And like the Independent Spirit Awards, Gotham spreads the love to the year's best independent films. All in all, it was a nice way to sit back and see some genuinely great talent get rewarded.
Boyhood surprisingly lost the night's main award, losing Best Picture to Birdman. Comparing the two films, Boyhood seems like the easier bet for an indie-based award show like this, but the award jury (including the likes of Jon Hamm and Jane Fonda) preferred Alejandro González Iñárritu's visually crazy satire. We raved about the film back when it closed the New York Film Festival, so it's sure to earn plenty of other trophies for its mantle in the coming months.
There were unsurprising wins, though: Best Documentary went to Citizenfour, Michael Keaton won Best Actor for Birdman (he's already trying out material for if he wins the Oscar, based on his speech), and Julianne Moore won Best Actress for Still Alice. They're all the current frontrunners in their respective categories, so it didn't come as a shock to see them end up winning.
One of the night's more pleasant surprises came when Ana Lily Amirpour, director of our Must See Indie pick A Girl Walks Home Alone at Night, won the Bingham Ray Breakthrough Director Award. It's one of the year's most accomplished debut features, and the fact alone that it beat out Dan Gilroy's Nightcrawler says quite a lot. Also great: Tessa Thompson winning Breakthrough Performance for Dear White People, beating out Ellar Coltrane in Boyhood. Thompson was the best part of Dear White People by far, so it's a deserved win.
Special awards were given to Steve Carrell, Channing Tatum and Mark Ruffalo for their work in Foxcatcher, as well as Tilda Swinton, Foxcatcher director Bennett Miller and Netflix CEO Ted Sarandos. Read the full list of winners below, and let us know what you think deserved to win or got robbed.
Gotham Independent Film Awards Winners
Best Feature: Birdman or (The Unexpected Virtue of Ignorance)
Best Actress: Julianne Moore in Still Alice
Best Actor: Michael Keaton in Birdman or (The Unexpected Virtue of Ignorance)
Best Documentary: Citizenfour
Breakthrough Actor: Tessa Thompson in Dear White People
Bingham Ray Breakthrough Director Award: Ana Lily Amirpour for A Girl Walks Home Alone at Night
Gotham Independent Film Audience Award: Boyhood