2011 Cannes Film Festival Winners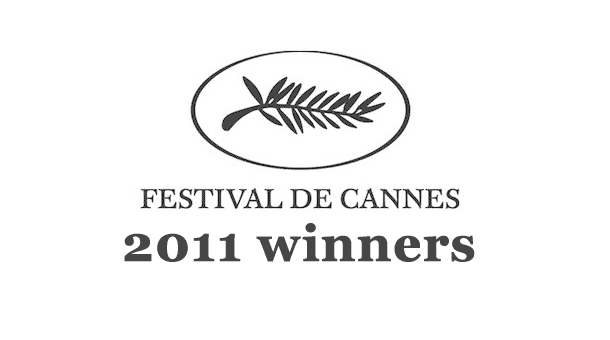 Cannes Film Festival came to a close Sunday night and announced the winners of Palme d'Or, Grand Prix, Best Director and other high status awards. Kirsten Dunst won Best Actress in Lars von Trier's film Melancholia and thanked the director after a very controversial comment he made about Nazi's during a press conference that caused a lot of media attention last week. The top prize, Palme d'Or, went out to The Tree of Life directed by Terrence Malick which stars Brad Pitt and Sean Penn.
See the full list of nominations.
Winners:
Palme d'Or
The Tree of Life, (director Terrence Malick)
The Kid with a Bike, (directors Jean-Pierre and Luc Dardenne)
Once Upon a Time in Anatolia, (director Nuri Bilge Ceylan)
Prix de la Mise en Scene
(Best Director)
Nicolas Winding Refn, Drive
Prix du Scenario
(Best Screenplay)
Joseph Cedar, Hearat Shulayim
Camera d'Or
(Best First Feature)
Las Acacias, (director Pablo Gorgelli)
Prix du Jury
(Jury Prize)
Polisse, (director Maiwenn)
Prix d'interpretation feminine
(Best Actress)
Kirsten Dunst, Melancholia
Prix d'interpretation masculine
(Best Actor)
Jean Dujarin, The Artist
Cross Country, (director Marina Viroda)
Arirang, (director Kim Ki-Duk)
Stopped on Track, (director Andreas Dresen)
Special Jury Prize
(Short Film)
Elena, (director Andrey Zvyaginstev)