Another Hole in the Head Capsule Reviews 2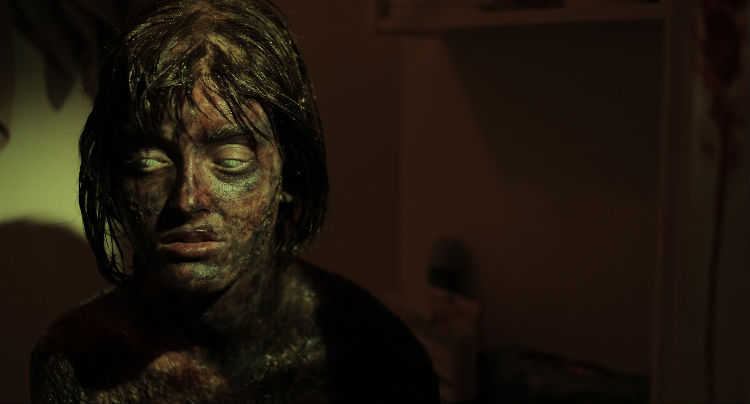 San Francisco's Another Hole in the Head genre film festival comes to a close tonight at New People Cinema, with the world premieres of The G-String Horror Demon Cut, a horror film by Charles Webb set in the streets of San Francisco, "re-cut by demons", and Senn, a sci-fi otherworldly fantasy by Josh Feldman. Celebrating its tenth year, the festival welcomed dedicated genre film-lovers with open arms, screening the bloodiest, strangest, most excessive fims in the horror, fantasy, and sci-fi genres out there.
Below are my thoughts on a trio movies we saw at the festival. One, Thanatomorphose, was so mesmerizing in its yak-inducing body horror that I'm still thinking about it, and while the other two weren't quite as enrapturing, all three were welcome, bloody distractions from the super-serious films I've been drowning in during this festival season.
For more reviews from the festival, click here.
Thanatomorphose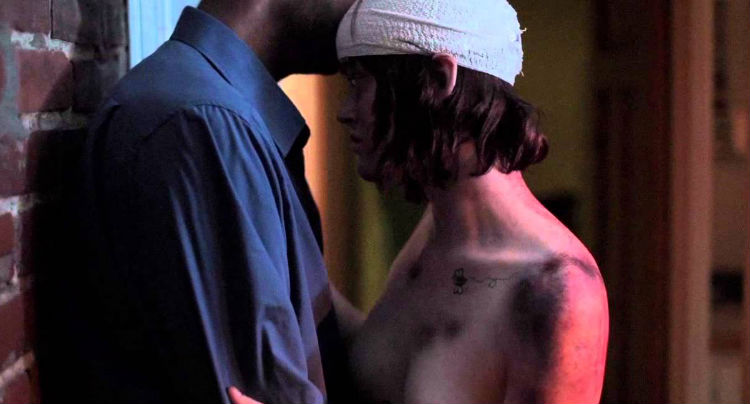 A body horror opus that would make David Cronenberg blush, Thanatomorphose is the sludgiest, blackest, stinkiest piece of cinema I've seen smudged across a movie screen maybe ever. And you know what? I dug it (not at first, but ultimately, yeah. I dug it). Following a lonely young woman and taking place exclusively in her Montreal apartment, we watch as she falls into an increasingly disgusting state of bodily decay that's so visually vile and unwatchable to the weak-of-stomach, thanks to the intimate and patient style of director Éric Falardeau and cinematographer Benoit Lemîre.
The film opens with our lonely protagonist (Kayden Rose) screwing her douchebag boyfriend (with a perfectly douchey French-Canadian Montreal accent).  Our girl somehow contracts the titular disease that at first manifests itself as small bruises. Then, as the days wear on, the symptoms get worse and more gruesome: her skin begins to rot, her nails fall off, her bones become more brittle. Every step of her degradation is filmed as up-close and personal as possible, testing even my stomach (it's usually pretty hard to gross me out). Falardeau's camera is always uneasy, swaying from side to side, framing everything way off-center, creating a sense of constant unbalance. As our girl's body grows more grotesque (maggots eventually begin to feast on her blackened, dead flesh), Falardeau shoves our face in it and makes us watch every detail, with shots that linger much longer than most could stand.
The crawling pace of the film moves a slowly as the bile and puss dripping down Rose's almost always-nude body, and is at first hard to latch on to. But, I began to fall in step with the lurching rhythm of the film, I was induced into a buzzing, nightmarish state that had me riveted. There are a couple deeper themes and metaphors at play here, touching on agoraphobia, loneliness, depression, and female self and sexual worth. But really, what's fascinating is Falardeau's terribly disturbing imagery, an unblinking, patient depiction of a woman wasting away to nothing, physically, mentally, sexually, and spiritually.
Motivational Growth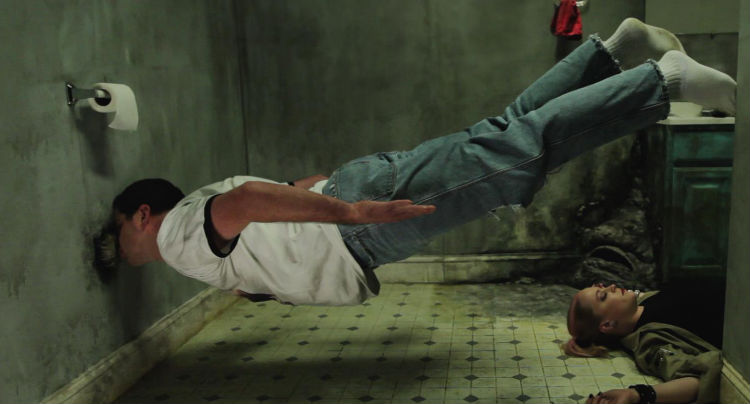 Yet another gross-out film that takes place entirely in an apartment, Motivational Growth is a silly, irreverent, bizarre film about a guy named Ian (Adrian DiGiovanni) and his relationship with a talking giant piece of mold (looks more like a piece of shit) on his bathroom floor. Ian is a complete slob, and his rotting, filthy apartment (which he never leaves) is a reflection of his mess of a life. When his ancient television set (which he's named Kent) breaks down on him, he throws a panicked fit and tries to kill himself, but fails and ends up bumping his head, which presumedly leads to him having perceived conversations with The Mold (Jeffrey Combs).
The film goes on way too long, and while Ian's conversations with The Mold are worth a chuckle, at least, his human interations–with a snappy grocery delivery girl (Hannah Stevenson), his hulking landlord (Pete Giovagnoli), and his pretty neighbor (Danielle Doetsch)–are poorly acted, too long, and only worth a shrug. Stylistically, director Don Thacker excels, with unique, trippy editing, wonderful set design, and enjoyable, off-kilter dialog (particularly between Ian and The Mold). Worth a look for midnight-movie heads, but for no one else.

Bath Salt Zombies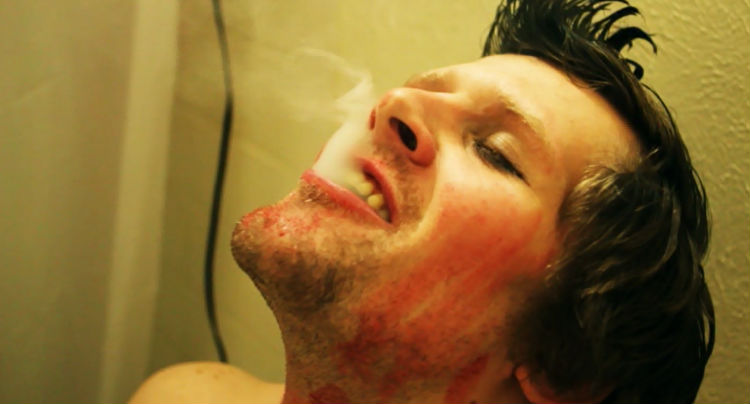 A potent strand of bath salts have been circulating the New York drug scene, turning people into devoted junkies. But these aren't your run-of-the-mill, paranoid coke-heads; they're violent, crazed, flesh-eating, Bath Salt Zombies! Resembling a pothead student film, director Dustin Mills' crack at the zombie genre doesn't excel at anything, though it seems Mills and his crew probably had a good time making it, which is definitely worth something. The various characters–some junkies, some government officials trying to contain the epidemic, some dealers–are almost all amateurishly acted, and the nothing plot is a patchy string of sloppily produced set pieces. An "action sequence" sees a DEA agent taking down a group of criminals in the hallway of a suburban household and looks like it was made by Boondock Saints-loving high school kids. Maybe I would have liked it better if I were on bath salts…