2015 Cannes Film Festival Line-Up Announced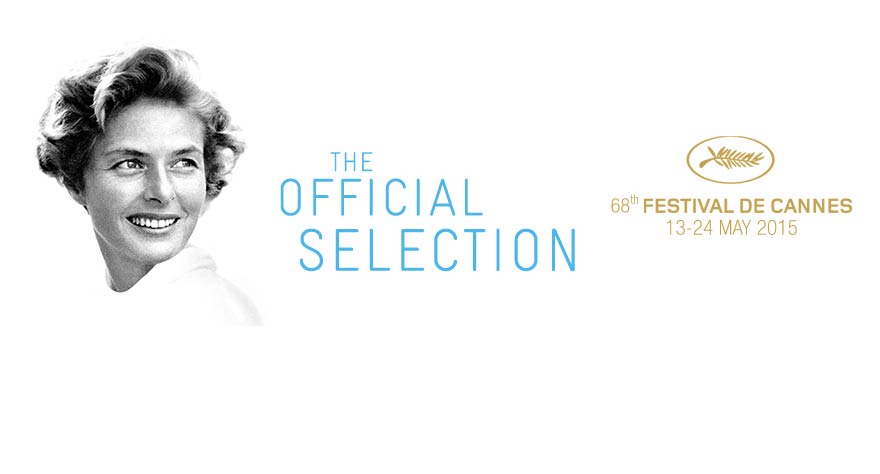 Cannes Film Festival director Thierry Fremaux and president Pierre Lescure announced this morning the films that will play at the 2015 Cannes Film Festival. This comes just days after announcing the opening film Emmanuelle Bercot's La Tete Haute. Premiering at the festival this year will be Paolo Sorrentino's The Early Years, Todd Haynes' 1950's romantic drama Carol (starring Cate Blanchett and Rooney Mara), Woody Allen's Irrational Man, and Yorgos Lanthimos' highly anticipated follow-up to Dogtooth called The Lobster. Also playing will be Pixar's animated film Inside Out, Gus Van Sant's Sea of Trees (starring Matthew McConaughey and Naomi Watts) and a special screening of Natalie Portman's A Tale of Love and Darkness.
While the bulk of competition and out-of-competition titles were announced, a few more films are expected be added to the lineup over the next few weeks. The Cannes Film Festival this year runs from May 13th – May 24th.
Opening Film
Standing Tall (La Tete Haute), Emmanuelle Bercot
Competition
Carol, Todd Haynes
Macbeth, Justin Kurzel
Dheepan, Jacques Audiard
La Loi du March, Stephane Brize
Marguerite and Julien, Valerie Donzelli
The Tale of Tales, Matteo Garrone
The Assassin, Hou Hsiao Hsien
Mountains May Depart, Jia Zhangke
Our Little Sister, Hirokazu Koreeda
The Lobster, Yorgos Lanthimos
Mon roie, Maiwenn
Mia Madre, Nanni Moretti
Son of Saul, Laszlo Nemes
Youth, Paulo Sorrentino
Louder Than Bombs, Joachim Trier
Sea of Trees, Gus Van Sant
Sicario, Denis Villeneuve
Out of Competition
Mad Max: Fury Road, George Miller
Inside Out, Pete Docter, Ronaldo Del Carmen
Irrational Man, Woody Allen
The Little Prince, Mark Osborne
Special Screenings
A Tale of Love and Darkness, Natalie Portman
Asphalte, Samuel Benchetrit
Panama, Pavle Vuckovic
Amnesia, Barbet Schroeder
Hayored Lema'Ala, Elad Keidan
Oka, Souleymane Cisse
Midnight Screenings
Amy, Asif Kapadia
Office, Hong Won-Chan
Un Certain Regard
Madonna, Shin Suwon
Maryland, Anna Winocour
The Fourth Direction, Gurvinder Singh
Masaan (Fly Away Solo), Neeraj Ghaywan
Hruter (Rams), Grimur Hakonarson
Kishibe No Tabi (Journey to the Shore), Kiyoshi
Je Suis Un Soldat (I Am a Soldier), Laurent Larivere
Zvizdan (The High Sun), Dalibor Matanic
The Other Side, Roberto Minervini
One Floor Below, Radu Muntean
Shameless, Oh Seung-Uk
The Chosen Ones, David Pablos
Nahid, Ida Panahandeh
The Treasure, Corneliu Porumboiu