2013 Spirit Awards Now Accepting Film Submissions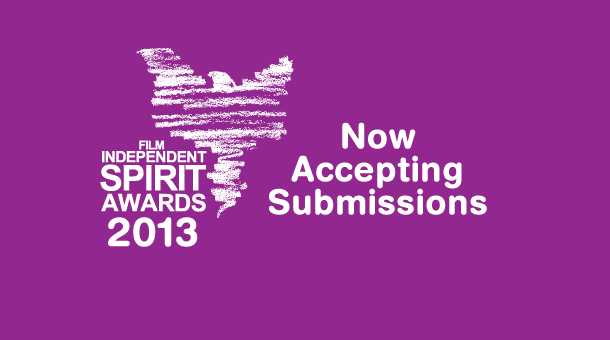 Film Independent sent out a tweet today to remind filmmakers that they are now accepting films for the 2013 Spirit Awards. The regular submission deadline is September 18th so about five weeks away. The final deadline is on October 16th (with a late fee added on). There is a lot more information that has not been released yet such as, who will be hosting the awards ceremony, but we plan to keep you informed as soon as it is announced.
Visit spiritawards.com for the full list of submission requirements, frequency asked questions and online submission form.
As always, the 2013 Independent Spirit Awards will be held the night before the Oscars which is February 23rd 2013 this year.