Way Too Indie's Top 13 Most Anticipated Films At Cannes 2012
The 65th annual Cannes Film Festival is underway currently and the staff at Way Too Indie wanted to highlight the Top 13 Films we are anticipating to see the most. We are still about a week away before we will be hearing from the jury which films they decided to give awards to. There are over 20 films that are in the In Competition category and if we had to guess who walks away with top prize of the Palme d'Or, it would be one of the films we listed below. Without further ado, Way Too Indie's Top 13 Most Anticipated Films at Cannes Film Festival 2012.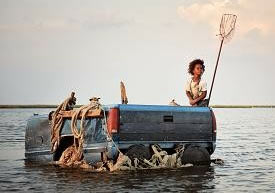 Beasts of the Southern Wild
(director Benh Zeitlin)
Immediately after watching the trailer to Beasts of the Southern Wild I made note that this is a film I need to see. Chatter around this film started when it won the dramatic Grand Jury Prize Award at Sundance this year. It looks like it could have some Where the Wild Things Are elements to it but perhaps with a more gritty and serious story to it. If Beasts of the Southern Wild is half as good as the trailer makes it out to be, we should be in for a real treat with this film. Roger Ebert recently tweeted that Beasts of the Southern Wild is the best film he has seen this year. Cue the goosebumps. [Dustin]
UPDATE: Our review of Beasts of the Southern Wild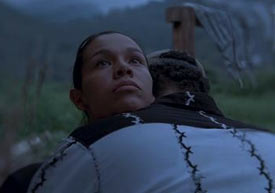 Post Tenebras Lux
(director Carlos Reygadas)
After Battle in Heaven, Carlos Reygadas must have had some sort of epiphany. His follow-up, Silent Light, was one of the best movies of the last 10 years and felt like it was light years ahead of everything he did previously. His most recent work, the short film This is my Kingdom from the omnibus film Revolucion, might be his best work to date. Post Tenebras Lux looks like Reygadas is only maturing and developing even more. The first images and clips from the movie are jaw-droppingly gorgeous, the director of Cannes has been more or less openly gushing about it, and it's already being compared to Tree of Life. Reygadas is one of the more exciting directors working today, and if Post Tenebras Lux lives up to the hype it should be unlike anything we've seen before. [CJ]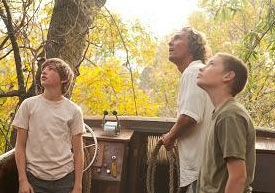 Mud
(director Jeff Nichols)
Director Jeff Nichols is on a hot streak. His first feature Shotgun Stories was an indie sensation and had a lot of people singing his name from the rafters as a promising young director. Then his second feature with Michael Shannon (who is one of the top actors right now), Take Shelter, was a great step for the director. Working again with Shannon and few other top actors including Matthew McConaughey, Reese Witherspoon, Sarah Paulson, Sam Shepard and Joe Don Baker (a personal favorite), Mud looks to be a winner with this pedigree working together. [Blake]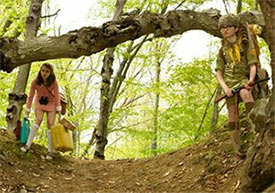 Moonrise Kingdom
(director Wes Anderson)
The mere fact that it has been three years since Wes Anderson has graced us with his unprecedented style and passion is reason enough to want to see Moonrise Kingdom. The film is about capturing the feeling of being madly in love at the tender age of 12. Backed by the cast of his regulars, Bill Murray and Jason Schwartzmann along with some Anderson newcomers Edward Norton, Bruce Willis, Frances McDormand and Tilda Swinton is another reason why I am excited to see this film. [Dustin]
UPDATE: Our review of Moonrise Kingdom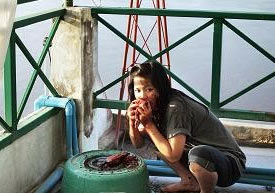 Mekong Hotel
(director Apichatpong Weerasethakul)
I've only seen two movies by Joe (his nickname for people who have a hard time pronouncing his full name) but they're both masterpieces. Joe's films are so hypnotic, bizarre and immersive with their lack of focus on time or narrative that they can feel like they come from another plane of existence entirely. Mekong Hotel sounds like a horror film from its synopsis involving a cannibalistic ghost but things are never that simple with Joe's movies. Here's hoping that Mekong Hotel can live up to at least half of the quality of his other films. [CJ]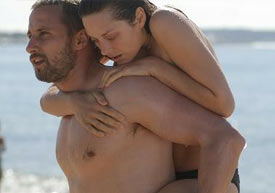 Rust and Bone
(director Jacques Audiard)
Jacques Audiard made a great movie a few years ago called A Prophet which made my top ten list the year it came out. I then went back to watch his breakout feature The Beat That My Heart Skipped, which is one hell of a movie. Now comes Rust and Bone, with Oscar winner Marion Cotillard as a killer whale trainer who falls in love a man named Ali. There bond only grows stronger after Stephanie (Cotillard) suffers a horrible accident. [Blake]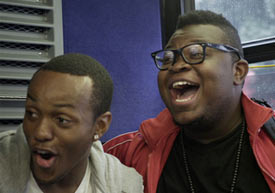 The We and The I
(director Michel Gondry)
Willing to overlook Michel Gondry's previous Hollywood adventure The Green Hornet in hopes that he has returned to his old style of films that put him on the map as an acclaimed film director. His more avant-garde style of films like Eternal Sunshine of the Spotless Mind and The Science of Sleep show off his creativity as a visionary director. Not a lot is known about this film yet but the talk is the film is closer to his earlier work. Knowing his potential, it is hard not to look forward to see what Michel Gondry has come up with now. [Dustin]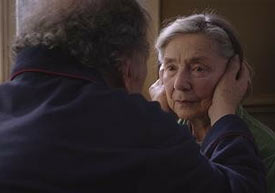 Love
(director Michael Haneke)
Michael Haneke is back from his massive success involving The White Ribbon with what looks like something on a smaller scale. As with most of Haneke's films the information given out so far is limited. It involves a family whose lives change after the mother has "an attack." Isabelle Huppert, who gave Haneke the Palme D'Or for White Ribbon, has what looks like a small role in this so hopefully their collaboration will be as good as when they got together for The Piano Teacher. Haneke is considered to be one of the best directors working today by some (including myself) so no matter what there will always be an excited audience for whatever Haneke does next. [CJ]
Killing Them Softly
(director Andrew Dominik)
Formerly titled Coogan's Trade, Andrew Dominik's newest film has internet film geeks abuzz with its powerhouse cast being lead by the director who has made two fantastic features in Chopper and The Assassination of Jesse James by the Coward Robert Ford and starring one of the biggest, if not the biggest actor on the planet Brad Pitt. Along with Pitt you got, Richard Jenkins, Sam Shepard (him again), James Gandolfini and Ray Liotta. Pitt plays a mob enforcer tasked with investigating the robbery of a mob run poker game. All this talent has me salivating at the mouth. [Blake]
Laurence Anyways
(director Xavier Dolan)
The synopsis of Laurence Anyways, a man on this 30th birthday tries to save his relationship with his fiancé after telling her he wants to become a woman, made me curious enough to watch the trailer. After watching the trailer, it looks to be an emotional filled unique love story. Xavier Dolan's first two films I Killed My Mother and Heartbeats also both premiered at Cannes cementing him as an acclaimed upcoming director. Unlike his previous films, in Laurence Anyways he decides to stay behind the camera instead of also acting in the film. [Dustin]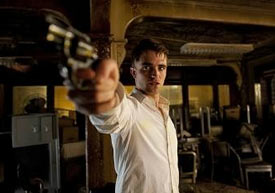 Cosmopolis
(director David Cronenberg)
After making more conventional films for almost a decade, David Cronenberg appears to be diving head first into the weird-ass types of films that made him get so popular in the first place. It seems like people didn't realize how much they missed the days of Dead Ringers or Videodrome until the first trailers for Cosmopolis came out, launching it straight into a position as one of the most anticipated films this year. Hopefully Cronenberg can live up to the hype that's suddenly surrounded this movie in the last few weeks. [CJ]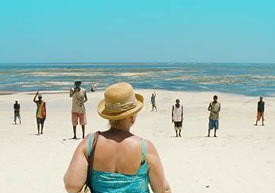 Paradise:Love
(director Ulrich Seidl)
Ulrich Seidl is a director I've never heard of before, but one that I will now follow, and the trailer has me completely sold. The subject matter sounds ripe for the picking and the style of the film, which looks like a documentary, will only add to how powerful the film could end up being. Taking place in a tropical paradise, a white middle aged woman who is on vacation becomes involved with a local a black man. Judging from the trailer, love and heartbreak look to be inevitable. [Blake]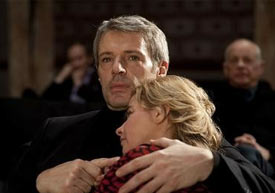 You Ain't Seen Nothing Yet!
(director Alain Resnais)
This wasn't on my radar at all until I saw the fantastic trailer for it along with the bizarre synopsis involving the massive star-studded French cast playing themselves performing a play they've all been in at some point throughout their careers after the playwright posthumously invites them to see a young theatre company perform the same play (you might need to read that a few times to fully understand it). Resnais is still going strong in his later years, and if anything his new movie is going to be one of the more unique titles in competition this year. [CJ]