Way Too Indie's Favorite Albums of 2015 (So Far)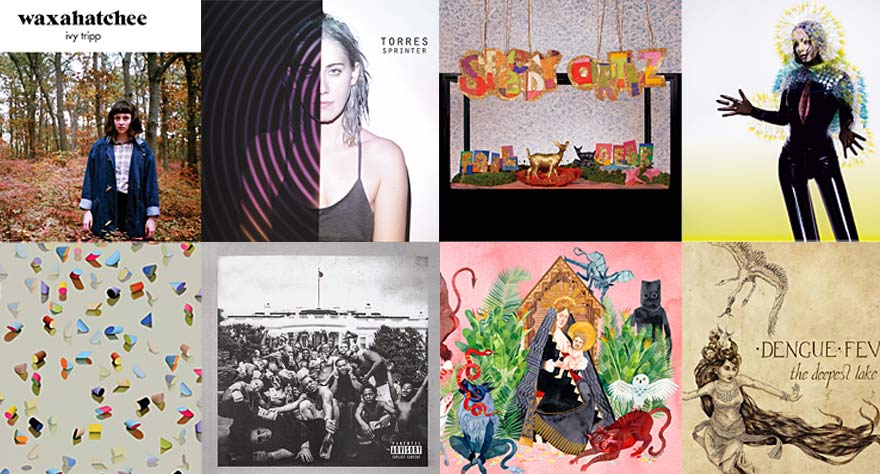 2015 is the first year of this decade's second half. In the world of listicles, this means that we've moved past the "best of the decade so far" realm. In the world of music, though, 2015 has already established itself as one of the best years (so far) that music has seen in a pretty long while. In just six months, we've seen established artists outdoing themselves, cult artists gaining a more widespread following, and beginners striking gold on their very first try. It's a difficult task to keep track of the sheer volume of excellent songs, EPs, and LPs that have been released so far this year, but it seems like a necessary task. Organizing this half-year's favorites might help listeners more easily comb through the wealth of great music set to emerge in the forthcoming second half of 2015. It'll also allow eager music lovers to discover some new tunes they had previously missed (or dismissed), and scythe through the hype that can sometimes distort the true value of an artist's work.
It's important to note, before we begin, that this list is unranked. We don't seek to claim that one album is objectively better than another; rather, our writers have discussed their personal favorite albums of the year, and come to a consensus on ten collections that we all enjoy. But there are actually more than ten albums listed here: three of our writers have each provided one personal favorite, playfully dubbed a "Passionate Orphan," that didn't make our main list. These thirteen LPs aren't nearly the only great albums released this year, but may this feature act as a springboard in giving you something new to explore, and let us know what you'd add to the list in the comments. Also, listen to these songs on our Spotify Playlist!
In alphabetical order, here are our Favorite Albums of 2015 So Far.
Björk – Vulnicura
[One Little Indian]
It's tough to listen to Björk's 2001 album Vespertine in light of its relation to Vulnicura. The former album boils down to a twelve-song exploration of how deeply Björk enjoyed her intimacy with Matthew Barney; the latter album details the dissolution of their ten-plus years together, and its emotional impact on her and their daughter. Björk couldn't have foreseen in 2001 that, twelve years later, the relationship comprising Vespertine's cornerstone would dissolve, and Vulnicura sounds like she's still shocked that it didn't work out. The sheer lyrical anger of "Black Lake," which contains words so harsh that it's been described as a Matthew Barney diss track, finds its singer trying, but failing, to move on; in fact, it spends ten minutes working through Björk's emotions, making it her longest song to date. Most of Vulnicura is longer than the majority of Björk's past songs, which makes sense: it takes an incredibly long time to process these kinds of emotions. Luckily for listeners, in doing so, Björk returned to the sonic roots of her 1997 classic Homogenic, and released her best album in far too long. [Max]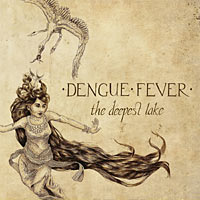 Dengue Fever – The Deepest Lake
[Tuk Tuk]
LA-based Cambodian-psychedelic outfit Dengue Fever has been around for over a decade, making music so off the beaten path most people don't notice that they essentially haven't changed much since their inception. They've definitely evolved their sound album to album, but their latest effort, The Deepest Lake, still upholds their core principles by delivering vibrant, catchy tunes steeped in ambient guitars and Cambodian pop grooves that immediately suck you into a sort of sonic vacuum. They're like no one else, the key to their unique sound being singer Chhom Nimol, whose voice sounds like that of some kind of sexy alien from another galaxy. She seduces you during ominous, haunting songs like "Taxi Dancer," "Vacant Lot," and "Cardboard Castles" as the textured instrumentals circle and undulate. The band rocks, too, like in "Still Waters Run Deep," a pulsating surf rock romp that rains down brass flourishes like confetti on a doomsday dance party. You must, must, must see this band live; Nimol is ravishing and they're the kind of band who always seems to be having just as much fun as their audiences, if not more. [Bernard]
Father John Misty – I Love You, Honeybear
[Sub Pop]
In 2012, former Fleet Foxes member Josh Tillman released his debut under the new alias Father John Misty. Fear Fun was released to a cult following, but received a disappointing lack of blog attention. Oh, how the times have changed: come 2015, I Love You, Honeybear and its creator are all the fuss, perhaps inspiring the ire of long-devoted fans. But the surge in fandom is understandable; Josh Tillman's sophomore album is far more widely appealing than the folk intimacy of Fear Fun. Honeybear's reverberant, almost cinematic songs broadcast their creator's nihilism and humor loudly, boasting gorgeous instrumentation alongside some of the funniest lyricism in recent memory. The peak of Tillman's penchant for combining lush arrangements with cutting comedy is "The Night Josh Tillman Came To Our Apt.," wherein his clever scalpel dissects our frequent misuse of the word "literally" and then proceeds to tackle cultural appropriation in music. With thoughts this deep, it's no wonder everyone's listening. [Max]
Kendrick Lamar – To Pimp a Butterfly
[Interscope/Aftermath/Top Dawg]
Another blog writing about the merits of To Pimp a Butterfly. Are you tired of this yet? Well, you really shouldn't be. Many have been quick to label Kendrick Lamar's sophomore album one of the greatest hip-hop albums ever recorded, but deeming it a hip-hop album does its creator a disservice. To Pimp a Butterfly isn't merely a hip-hop album; it's a soul album, a funk album, a jazz album, a protest album, a political manifesto, a necessary document in an era when the media somehow finds ways to defend a young white male murdering nine black churchgoers in a state where the confederate flag still flies at full mast. Even if it's incredibly dense and culturally vital lyricism is ignored, its musical accomplishments merit intense analysis and praise. But you can find in-depth treatises of this album in virtually any publication that writes about modern music, so let's just end by noting that this album is being taught in high schools directly alongside Toni Morrison's novels to expose the nation's youth to the frustratingly undying presence of white supremacy in our world. Mission accomplished. [Max]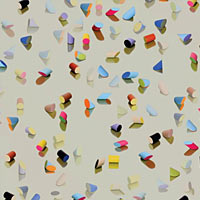 Lower Dens – Escape From Evil
[Ribbon Music]
Paying homage to the past without sounding retro is one of the hardest things to do, but with Lower Dens' third album, Escape From Evil, they take an overt '80s aesthetic and use it to propel their music forward, rather than simply resurrect sounds from a bygone era. The album's lead single, "To Die in L.A.," sounds like Flock of Seagulls and a-ha but with a hint of Eastern influence that takes it to another place entirely. They're not making the old sound new; they're forcing us to reinterpret old sounds, revealing new colors of '80s pop that have seemingly always been there, but haven't been explored quite like this. Songwriter Jana Hunter sounds as freewheeling and liberated as ever, vacillating between masculine and feminine emotiveness effortlessly. With Escape From Evil, Lower Dens continues the conversation queer pop started in the '80s, and it's albums like this that keep modern music healthy. [Bernard]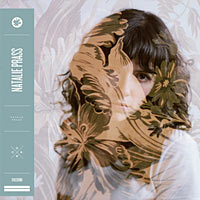 Natalie Prass – Natalie Prass
[Spacebomb]
Recorded in 2012 and held for release until this year due to promoting co-producer Matthew E. White's debut album (both on the same label), Natalie Prass is nine tracks of pure elegance. Prass' deceptively fragile voice shows complete control over each song's gorgeous arrangement, maintaining a consistency while gracefully hopping from one musical influence to another. Whether it's evoking Scott Walker's '60s solo albums on "Christy" or sounding like a Disney princess on album closer "It Is You," Prass handles every track with a grace that makes one wish she had more music to consume (it's hard to believe this is only her first album). For those unaware of Prass, a good place to start might be opener "My Baby Don't Understand Me" or the knockout track "Violently," where Prass sings about intense heartbreak while the strings and horns surrounding her voice soar. They're beautiful songs that, like all great art, can transform pain into catharsis. [C.J.]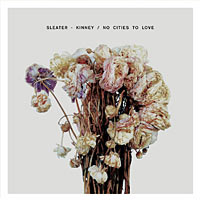 Sleater-Kinney – No Cities To Love
[Sub Pop]
We're currently living in an age of nostalgic zombification. Whether it's classic films getting rebooted, old TV shows coming back for another season (hello Twin Peaks and Full House), beloved video games getting updated for the new generation of consoles, or bands finally making up over whatever had them breaking up, it's obvious that what's old is new again. But the key word here is zombification; what we loved may be back, but it's not the same as it was before. Sleater-Kinney may have taken a break for ten years since their ear-shattering masterpiece The Woods, but listen to No Cities to Love and it's hard to imagine they haven't released anything since 2005. In just over 32 minutes, Sleater-Kinney show off everything that makes them great: Janet Weiss' terrific drumming, Carrie Brownstein & Corin Tucker's kickass guitar playing (along with Tucker's thunderous vocals), and one memorable, airtight rock song after another. With No Cities to Love, Sleater-Kinney isn't rising from the dead; they're letting us know they're still alive, kicking, and at the top of their game. [C.J.]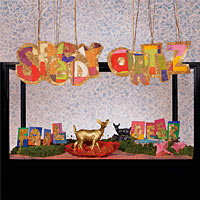 Speedy Ortiz – Foil Deer
[Carpark]
Speedy Ortiz's third full-length album (and second as a full band) is often significantly less sonically scathing and incisive than the band's previous two releases, but it's no less menacing than its predecessors. The explicit venom and vigor of past tracks like "American Horror" and "Tiger Tank" are instead subtly woven into Foil Deer in the form of vocalist, lyricist, guitarist, and songwriter Sadie Dupuis' remarkably assertive and eloquent words. Here, Dupuis twice threatens listeners with a blade, declares herself the boss, writes her last will and testament, simultaneously derides and envies social drinkers, wanders an eternal circular path, and suggests that young women stand up to the patriarchy. Sure, songs like "My Dead Girl," "Mister Difficult," and "Dot X" are newly pillowy as far as Speedy Ortiz tracks go, but like many of Foil Deer's tracks, their initially soft impacts blossom into unforgettable ear worms in due time. [Max]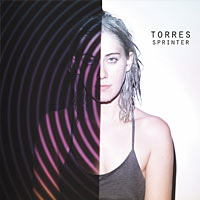 Torres – Sprinter
[Partisan]
A white girl from Nashville going by the Portuguese and Spanish last name Torres might seem like she's hiding behind something, but Mackenzie Scott actually adopted this moniker from her grandfather's last name. If it still seems like she's using this nom de plume as a shield, let the bare honesty and direct sonics of Sprinter, her second album, convince you otherwise. This album begins with Scott sympathizing with the family struggles of a character named Heather, only to remind Heather that she still hates her nevertheless. This all happens within the album's first verse, against only an occasional, dimly muted guitar chug; there is quite literally almost nothing hiding Scott's sentiments. Towards the end of this opening song, "Strange Hellos," Scott screams the previously sung choruses so loudly that the word "find" begins to sound like an f-bomb. Later in the album, she steps into "The Harshest Light," armed with just her voice and a guitar. She comes out the other side a bit more emotionally fulfilled, as will listeners brave enough to endure her raw, uncompromising world. [Max]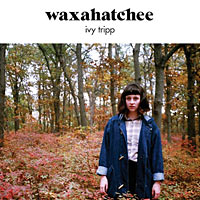 Waxahatchee – Ivy Tripp
[Merge]
Singer-songwriter Katie Crutchfield started indie project Waxahatchee about five years ago, and with each new album she's taken us a bit further on her journey through twenty-something listlessness and confusion. She's still gingerly feeling her way through the twisted brambles of adulthood on her latest, Ivy Tripp, and it's still a joy to be her trusty companion as she finds her way. On the standout track "<" she sings the bitter, distressing refrain, "You're less than me/I am nothing" as drums rattle like an electric shock, tense guitars sustaining bent, dissonant tones. It's this kind of album that helps to shake away the static of social media and allow you to focus on sorting out your own troubles rather than listening to everyone else's. Catchy, sparsely arranged songs like "Grey Hair" and "Under a Rock" harken back to a time when straightforward, emotional rock was super cool. [Bernard]
C.J. Prince's Passionate Orphan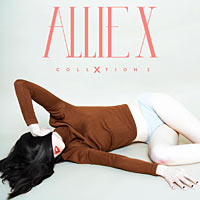 Allie X – CollXtion I
[UMG/Label X]
I've always been a fan of pop music, but it's always been a bit of a task to convince people (not just on this site) to be open to recognizing a great pop album or song instead of fawning over the next quartet of plaid-shirted dudes taking Brooklyn by storm. And while pop tends to be more about what surrounds the music than the music itself, there are plenty of Damn Good pop records that don't get the love they deserve. Allie X's CollXtion I is one of those albums. Despite earning endorsements from the likes of Katy Perry and a penchant for making weird GIFs, Allie X just hasn't made that big of a splash this year. It's too bad, because right from CollXtion's first track, "Hello," it's obvious that she can put together a truly catchy song. And in a genre where an artist's best work tends to be a greatest hits compilation, CollXtion I is shockingly consistent, with no bad apple in the bunch. It's only a small release—7 tracks, with several more "collXtions" planned to come out later—but CollXtion I establishes Allie X as a pop artist to keep a close eye on. And until Carly Rae Jepsen comes along to show everyone how it's done, this is my favourite pop album of the year.
Max Freedman's Passionate Orphan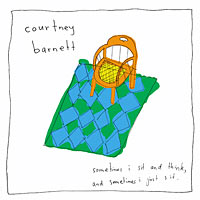 Courtney Barnett – Sometimes I Sit and Think, and Sometimes I Just Sit
[Mom+Pop]
Way Too Indie might actually be the only publication that didn't put this record on their list of best albums so far this year. Courtney Barnett is all the fuss in 2015, and for good reason: her debut full-length, following a double EP released in 2013, delivers clever, incredibly intelligent lyricism without even a hint of pretentiousness. Barnett's songwriting is magnificently versatile, manifesting variously as screeching punk on "Pedestrian at Best," reverbed sparsity on "Depreston," and fiery blues-folk on "Kim's Caravan" and secret album champion "Small Poppies." It's rare that two subsequent songs on this album occupy explicitly similar sonic spheres, yet they flow together wonderfully thanks to their creator's compelling quirks. Barnett applies unusual vigor and determination to familiar melodies and chord progressions, with her thickly Australian-accented, easily audible musings on topics ranging from long distance relationships to environmental destruction amplifying her music's effect. "Put me on a pedestal, and I'll only disappoint you; tell me I'm exceptional, and I promise to exploit you," she warns on "Pedestrian at Best," yet praise for her debut justifiably continues to flow in from every corner of the world.
Bernard Boo's Passionate Orphan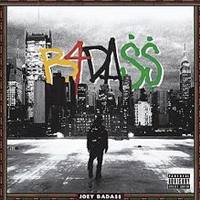 Joey Bada$$ – B4.DA.$$
[Cinematic Music Group]
Hip-hop's gone through several phases, be it the bling-bling era of the aughts, the West Coast gangsta influx of the early '90s or the current, emo-party-boy stage we're currently in, in which J Cole sings about losing his virginity and jacking off. My favorite style of hip-hop has and always will be hardcore, no-frills NYC rhyming, the stuff that hits you right in the mouth. Brooklyn rapper Joey Bada$$, with his latest, greatest album, B4.DA.$$, keeps that tradition alive with hard-hitting boom-bap beats, real lyricism and an ungodly flow on the verge of setting the world on fire. There are some banger instrumentals on here ("Paper Trail$," "Christ Conscious") and some jazzy cuts, too ("Hazeus View," "Piece of Mind"). Joey's can be a mic monster or a thinking man's emcee, but he's best when he's both at once, like on "Save the Children" or "Paper Trail$," a perceptive observation of the deadlier trappings of fame and fortune. Kendrick Lamar may have made the best album of the past 15 years, but don't dare sleep on B4.DA.$$, a more straightforward, traditional alternative to To Pimp a Butterfly. Joey's got a dollar and a dream, know what I mean?