Way Too Indie Hangouts #4: Worst Films of 2014 (So Far)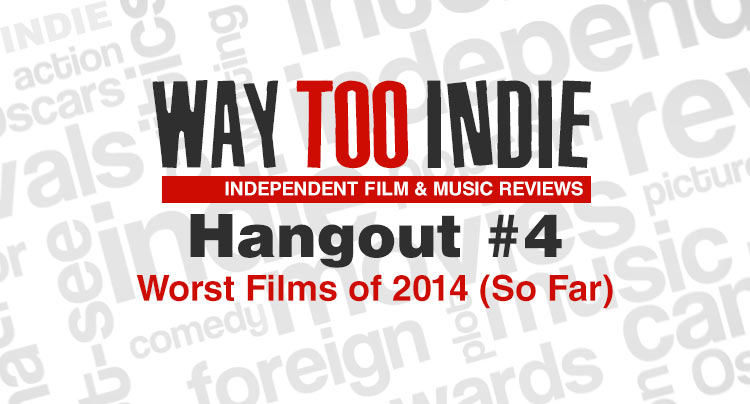 In this installment, CJ, Bernard, and Dustin talk about the films we have seen recently including Joe Swanberg's Happy Christmas, Cannes winner Heli, and the new Shailene Woodley film The Fault In Our Stars. We also share the Worst Films of 2014 so far and introduce a new segment called "Watch This" where we recommend each other a film to discuss. Our "Watch This" picks this episode are the highly acclaimed coming-of-age punk film We Are The Best! and Neil LaBute's slow-burner Some Velvet Morning.
Be sure to click subscribe and give us a "like" if you enjoy the show.