The Mainstream: Fall, Festivals, Frights!
We may seem like reclusive budget-shirking obscure film enthusiasts over here at Way Too Indie, and well, some of us are, but we're not living in any dark holes and far be it from of us to say that a film that had a little money behind it isn't worth our notice. So here we are, covering our bases.
Mmm. Can you smell the PSL's and the pumpkin candles? Taste the candy corn? Hear the sound of crunching leaves? See the tearstained faces of movie-goers?
It's FALL! Bring. On. The. Drama.
You've probably already seen the excessive amounts of festival coverage we've been doing (No? Oh, here you go: TIFF, NYFF, and MVFF coming at you!) to ensure you know which fall films you MUST see. October is when we jump into film festivals and award-contenders, but the fun side of October is that some of that drama revolves around a few frights.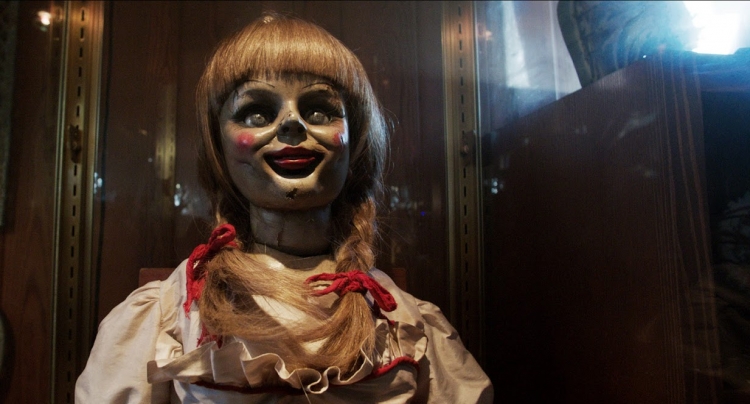 As far as screams go, we're looking forward to squirming through a couple anticipated horror films, namely Annabelle (because the first ten minutes of last year's The Conjuring were absolutely petrifying, and clearly deserving of a spinoff), Stonehearst Asylum (Ben Kingsley AND Michael Caine in a turn of the century insane asylum), and a film we've been quite curious about since Comic-Con, Horns (Daniel Radcliffe as the devil incarnate solving his girlfriend's murder, um yes).
As far as drama goes, this Friday's release of Gone Girl (our most anticipated film of the fall) has us beyond excited to be tantalized and tortured by the sort of thrilling film only David Fincher can produce. Robert Downey Jr.'s The Judge was buzzed about aplenty at TIFF and we're excited to see him back in a roll that doesn't include an iron suit. Whiplash already has our approval, so we say get out there and see it! As does Dear White People, which is a thought-provoking yet bitingly hilarious ensemble satire about race-relations on a fictional college campus. Mid-month you can stay on top of your must-see films by going out to see Birdman, which we've been pretty much drooling over since we saw the trailer.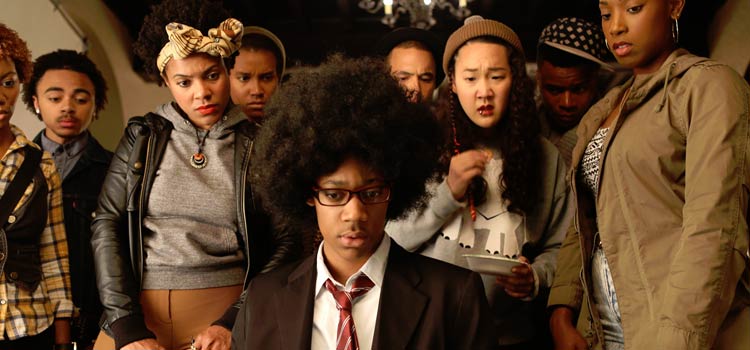 With so much good stuff, we imagine choosing which films to see this month will be difficult, but don't worry there's not much you can choose wrong. Unless you choose Left Behind, the Nic Cage helmed remake of the Christian novel. That one we may not be able to give our stamp of approval. Watch at your own risk.
Sweater up, turn on the hot cider, and enjoy October!
October Preview
The Week of September 28
Men, Women, & Children, Annabelle, Gone Girl, The Good Lie, Left Behind, A Good Marriage, Drive Hard, The Hero of Color City
The Week of October 5
 Addicted, Dracula Untold, Alexander & the Terrible, Horrible, No Good, Very Bad Day, The Judge, One Chance, Kill the Messenger, Automata, I Am Ali, Whiplash, The Overnighters, Catch Hell
The Week of October 12
Fury, The Book of Life, The Tale of the Princess Kaguya, Dear White People, Birdman, Camp X-Ray, Young Ones, Felony, Rudderless, The Culture High
The Week of October 19
Ouija, John Wick, Stonehearst Asylum, Reach Me, Exists, White Bird in a Blizzard, St. Vincent 
The Week of October 26
 Nightcrawler, Before I Go to Sleep, Hit By Lightning, Horns, ABC's of Death 2
September Box Office Domestic Grosses
1. The Maze Runner (Fox) – $58,923,753
2. No Good Deed (Screen Gems) – $46,817,985
3. The Equalizer (Sony) – $37, 108,173
4. Dolphin Tale 2 (WB) – $33,834,383
5. This is Where I Leave You (WB) – $23,016,446
Year-To-Date Box Office Domestic Grosses
1. Guardians of the Galaxy (Buena Vista) – $319,453,527
2. Captain America: The Winter Soldier (Buena Vista) – $259,766,572
3. The LEGO Movie (WB) – $257,760,692
4. Transformers: Age of Extinction (Paramount) – $245,376,378
5. Maleficent (Buena Vista) – $240,366,802