Our 15 Most Anticipated Films of TIFF 2015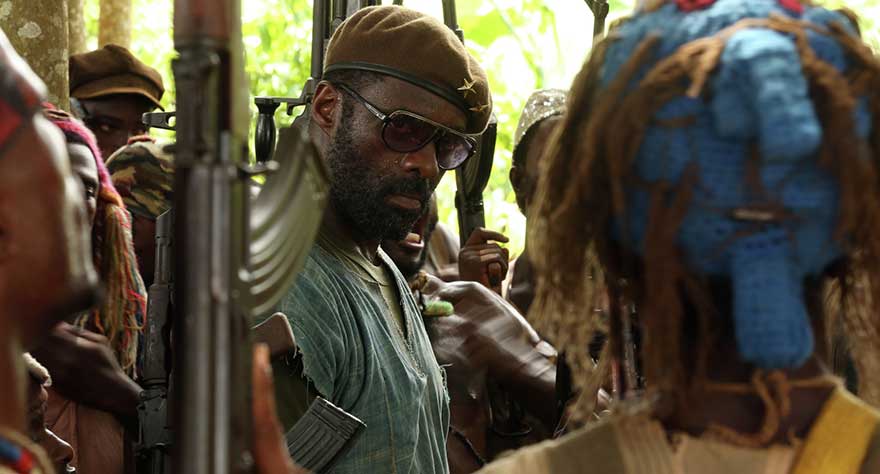 Is it even possible to whittle down TIFF's line-up to 15? This year TIFF has 399 shorts and features playing the festival, an insane number that has us asking questions like "Why are there so many movies?" and "Why couldn't the 400th movie be Carol?" among many others.
Every year at TIFF is an embarrassment of riches, and this year is no different, so we had a tough time narrowing our choices down to what we consider the essentials (even crueler: it's unlikely we'll catch all of these at the festival, meaning we're praying some of these get released soon or get some sort of distribution deal). But we did manage to come up with a list, and it's a varied one. There are some films we missed at festivals earlier this year, some brand spanking new ones by directors we love, a return from a master of the cinema, and one film from a newbie that looks like it could be one of the most unforgettable experiences of this year's festival.
Read on to see our picks below, and be sure to keep reading the site for our coverage of the Toronto International Film Festival for the rest of the month.
Anomalisa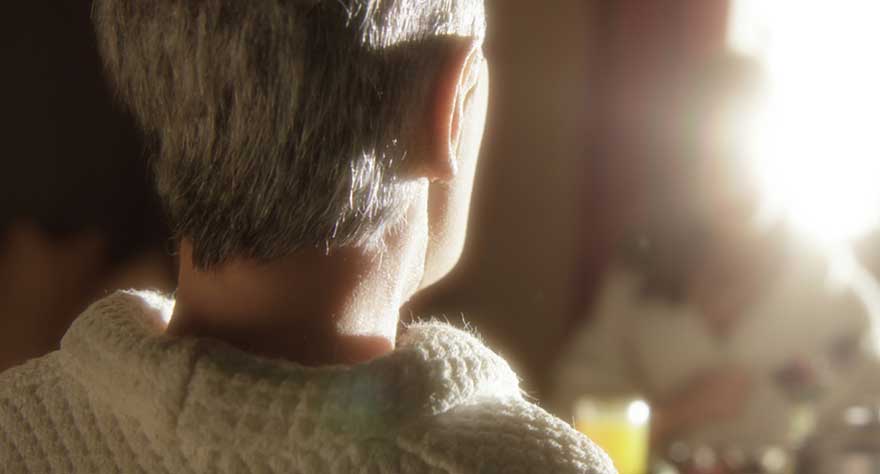 Charlie Kaufman. A name that, for those familiar with the man's work, justifies the length of a paragraph to be all but two words on this list. Kaufman's screenplays—Being John Malkovich, Adaptation, and Eternal Sunshine of the Spotless Mind–-burst people's notions of original comedy, with plots, settings, characters, and dialogue that turned the ordinary into the fascinatingly unique. It's easy to get lost in Kaufman's eccentricities, but there's profound stuff underneath his squiggly surface (especially evident with his directorial debut Synecdoche, New York). His latest effort is a stop-motion animation feature, co-directed by Duke Johnson, with Jennifer Jason Leigh, David Thewlis, and Kaufman regular Tom Noonan providing the voice talent, about a misanthrope travelling to Cincinnati to give a keynote speech about his bestselling book on customer service. From the purportedly fantastic look of the film, to the much welcomed return of Kaufman's sui generis imagination, everything about Anomalisa so far (including early raves from Telluride) fills this film to the gills with promise. [Nik]
Arabian Nights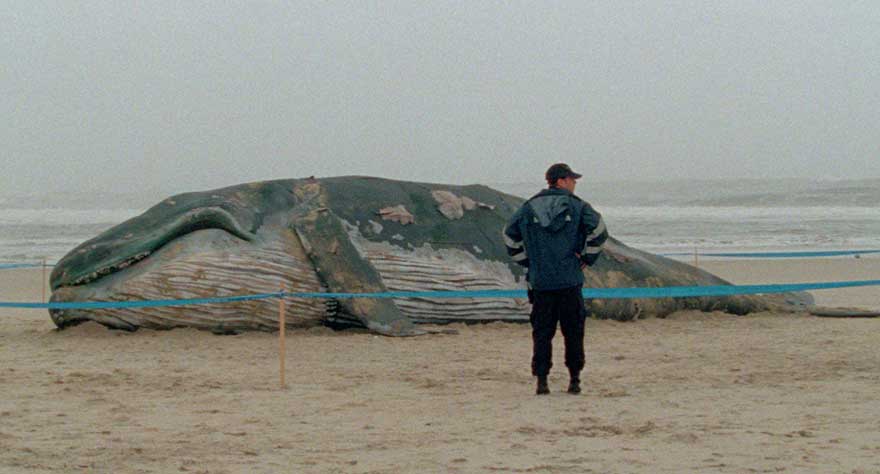 Miguel Gomes has been popping his head out from the subterranean levels of arthouse since 2008's Our Beloved Month of August, but it was his sensational and half-silent 2012 film Tabu that wrote him on the proverbial map with permanent ink. Now he's back with what is his most ambitious effort to date, a sprawling 6-hour epic split into three volumes based on the infamous Middle Eastern and Asian stories, 1001 Nights. Going by the popular English title of the collection, Arabian Nights pushes the boundaries of narrative with its three volumes—titled The Restless One, The Desolate One, The Enchanted One respectively—and sets events in Portugal, elucidating on the country's socioeconomic issues through allegory and Gomes' signature vigor for cinematic storytelling. Using a mesh of satire and fantasy, fiction and non-fiction, the film has been hailed as a genuinely stirring cinematic experience in all respects since it premiered in Cannes' Director's Fortnight, and we are beyond excited to see it at TIFF. [Nik]
The Assassin
Gestating in development for over ten years, and scaling a mountain of budgetary hurdles all while learning to adjust to the ever-changing climate of film production, Hou Hisao-Hisen's latest film is finally here. For a film that's been anticipated this long, directed by a beloved legend of Taiwanese arthouse cinema, the hype for The Assassin was strained with a mix of excitement and slight trepidation before it premiered at Cannes. The film turned out to be a critical hit, and Hou was commemorated with a Best Director prize (many believed it would walk away with the Palme). This wuxia tale follows a trained killer (Shu Qi) who is forced to choose between her heart and her profession when she gets her latest assignment. Yeah, it's a synopsis bland enough to fit the description of the worst kind of Steven Segal movie, but its plot is not why The Assassin has already been hailed as a masterpiece by many. With a master filmmaker at the helm, the film's qualities are found in its aesthetics, mood, composition, and a refined kind of slow-burning mystery that seems to cast a spell on all who see it. Yummy. [Nik]
Baskin
After discovering Baskin's inclusion in the Midnight Madness programme, I contacted director Can Evrenol to get a glimpse at his 2013 short film (which this film is based on). Evrenol was gracious enough to let me see his short, and the moment it ended I knew I had to catch his feature-length adaptation at TIFF. Both the short and the film have the same synopsis: a group of cops responding to a call for backup arrive at an abandoned building that turns out to be the home of some sort of horrifying dark arts ritual. By the time the cops realise they've stumbled into some seriously freaky, occult type stuff, all hell literally breaks loose. The short is a brief and twisted slice of fun, and Baskin looks like it's expanding in all the right ways: gorier, nastier, and with plenty more horrifying surprises in store. Midnight Madness programmer Colin Geddes has gone on record saying that Baskin might rival the legendary premiere of Martyrs at TIFF in 2008, and based on what I've seen of Baskin, I'm inclined to believe he might turn out to be right. [C.J.]
Beasts of No Nation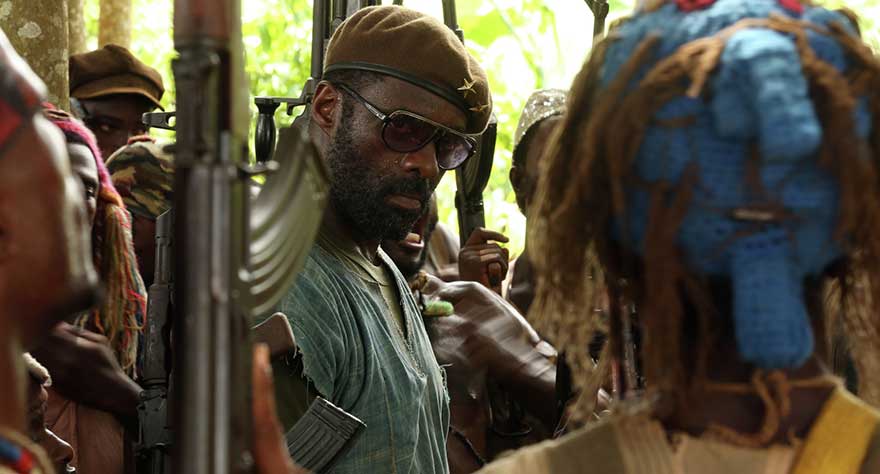 Fresh off the enormous success of True Detective, Cary Fukunaga returns to the big screen with more critical clout than ever before. Beasts of No Nation marks the writer/director's third feature, and it looks to be a work of greater intensity and visceral impact than either of his previous films. From a Mexican immigration drama (Sin Nombre) to a classic bildungsroman adaptation set in Victorian England (Jane Eyre), Fukunaga now takes us to an unnamed country in Africa where a young boy struck by tragedy is forced to become a child soldier in a ferocious civil war. Fukunaga's versatility is truly impressive, and with this film carrying the added plus of Idris Elba (in what could potentially be his greatest role yet), I'd say it's shaping up to be yet another feather in the cap of an exciting and steadily rising filmmaker. [Byron]
Black Mass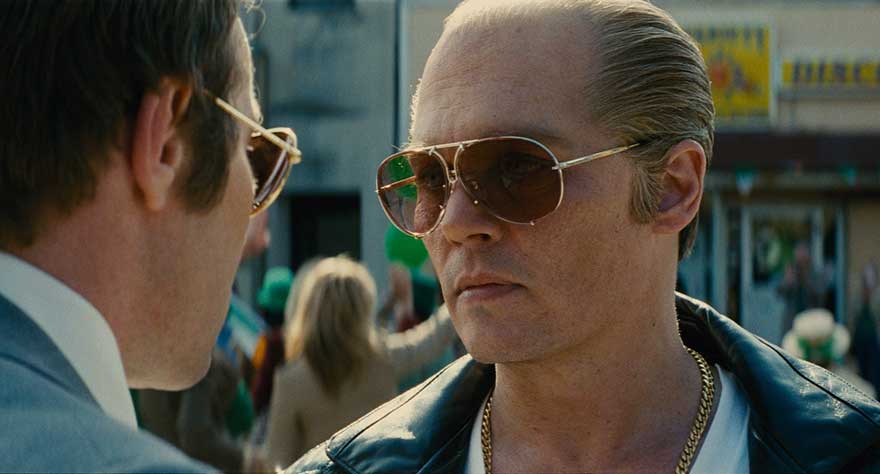 Scott Cooper is someone who hasn't quite broken out yet as a "name director." Crazy Heart was acknowledged for its performances and music despite being a solid character study with real directorial sensitivity, and while Out of the Furnace proved to be somewhat bland and predictable, it still contained glimmers of a filmmaker with a distinct vision. With his third film, Black Mass, Cooper is tackling something of significant scale. It's the story of the notorious gangster Whitey Bulger, and the project boasts a killer cast. Johnny Depp arrives in heavy makeup once again, this time in a different context, and he appears to be in rare form, exuding charisma that is terrifyingly deceptive rather than merely quirky. With such a weighty subject, there's a lot that could go wrong, but hopefully Cooper rises to the occasion and finally takes the spotlight, delivering something more like The Departed than Killing Them Softly. [Byron]
Cemetery of Splendour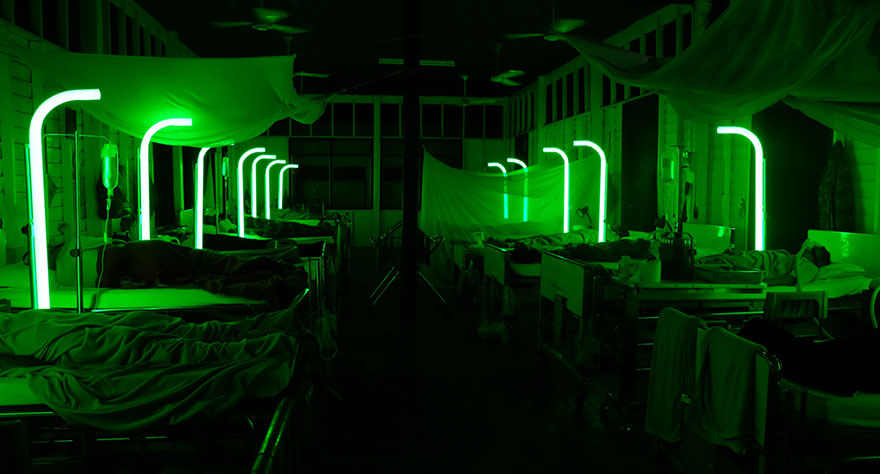 Arguably the greatest arthouse filmmaker of the 21st century, Apichatpong Weerasethakul is more beloved than the spelling of his full name is hard to memorize. Every feature he's directed—most especially Tropical Malady, Syndromes of a Century, and Palme D'Or-winner Uncle Boonmee Who Can Recall His Past Lives—has been studied by cinephiles for their hypnotic power and spiritual sensations. His latest is titled Cemetery of Splendor, and if that's not enticing enough (it should be), its Cannes premiere was met with the kind of plaudits worthy of Weerasethakul's venerated oeuvre. The film follows a housewife who volunteers at a clinic where she befriends a soldier with a mysterious sleeping sickness and meets a medium who helps family members communicate with their comatose relatives. In typical Weerasethakul fashion, dreams, memory, and romance are weaved together to create a mystical viewing experience. We couldn't be more ready for this. [Nik]
Evolution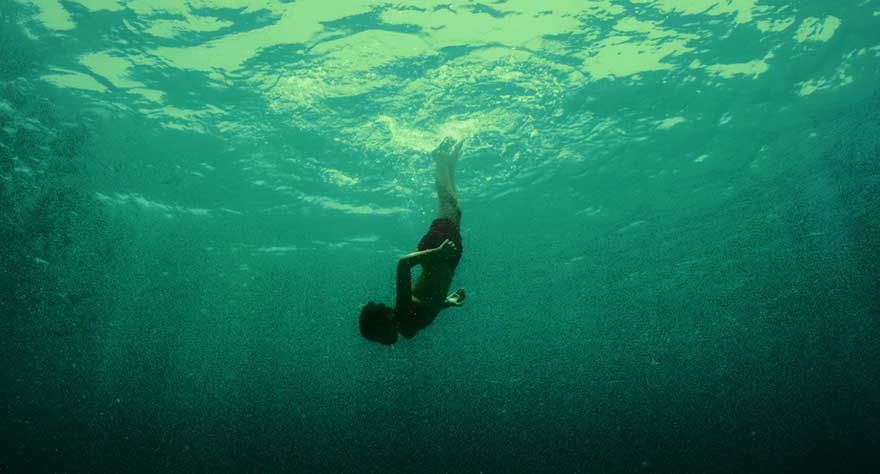 Way back in January of this year, I picked Lucile Hadžihalilović's Evolution as one of my most anticipated films of 2015. I figured it would premiere at Cannes, given it went into production last year, but Cannes came and went without her film appearing. I forgot about the film (partially to not disappoint myself again), so once it got announced at part of TIFF's Vanguard programme this year I was ecstatic. Little was known about Evolution back when I first wrote about it, but now there's a better idea of what to expect. The film centres on a ten-year-old boy living on an island with no adult males, only women and young boys like himself. The boys undergo various medical experiments, and Nicholas decides to investigate what's going on. Rather than explain why Evolution is on my radar again, I'll just quote its programmer Colin Geddes who told me it's "a sublime, body horror, fairy tale mystery." I don't think it's possible to hear a description like that and not get intrigued. [C.J.]
High-Rise
I won't lie: I've been deliberately avoiding learning much about Ben Wheatley's High-Rise, which is having its world premiere this year in TIFF's competitive Platform programme. I know it has a killer cast (Tom Hiddleston, Jeremy Irons, Elisabeth Moss and Luke Evans, to name a few). I know it's an adaptation of a J.G. Ballard novel, it involves different people living in an apartment building, and that Clint Mansell is doing the score. That's about it. So why am I putting this down as one of my most anticipated titles of TIFF? Because Ben Wheatley is one of the more exciting names in international cinema right now, hopping between genres with ease and delivering films that are truly distinct. This looks like a return to the moodier, intense fare of Kill List along with the chamber piece quality of his terrific debut Down Terrace (which largely took place in a house). High-Rise sounds like a literal expansion for Wheatley compared to his low-budget first feature: a bigger cast, a bigger budget, a bigger location and a bigger scale. Here's hoping Wheatley makes the most of it. [C.J.]
Mountains May Depart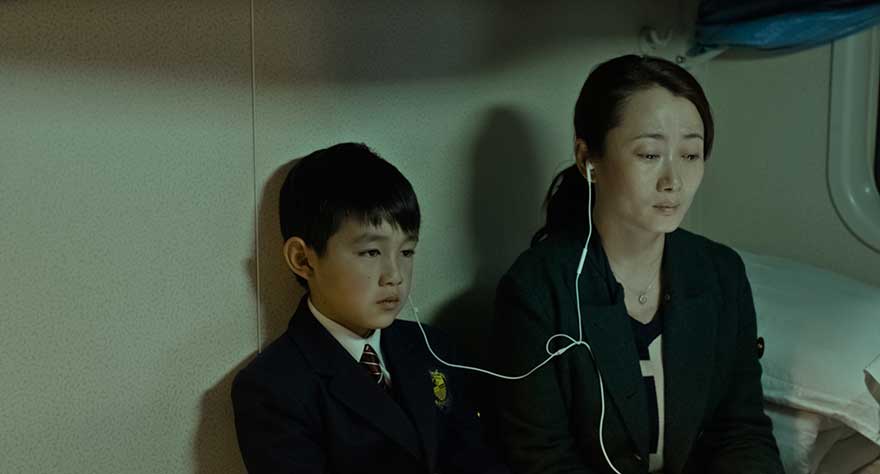 To be honest, I don't know much about Mountains May Depart, but what I do know is that Jia Zhangke's A Touch of Sin was one of the best movies to emerge from 2013. Brutal and depressing in equal measures, the film is an anthology that presented the deeply troubled nature of modern China through powerful allegory. Jia's follow-up seems to cover similarly ambitious ground, spanning two generations and confronting the effects of a rapidly changing societal landscape. No matter what the story details are, Mountains May Depart is a must-see purely because it places the audience in the secure hands of a great cinematic social commentator. [Byron]
Office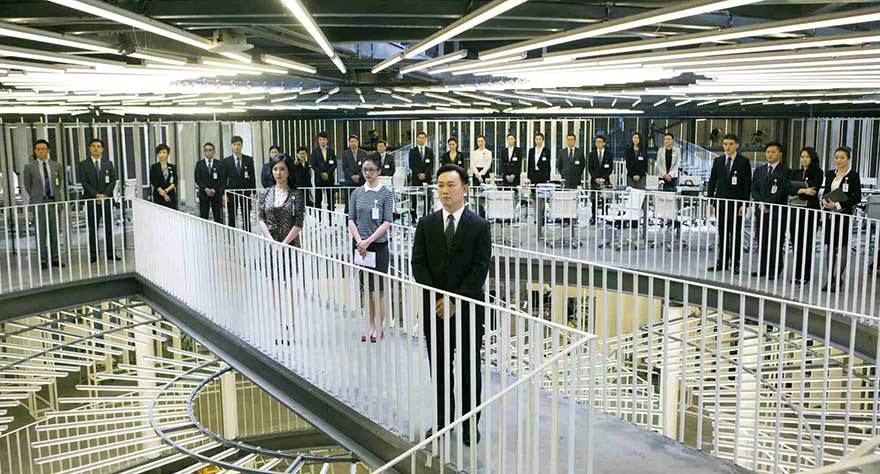 Want to know how much I love Johnnie To? Whenever I see the word "musical" I tend to run in the other direction, yet I'm clearing my TIFF schedule to fit in the musical Office because he's helming it. The film marks two firsts for To, a director who's been working for decades with an insanely prolific and consistent output; it's his first musical, and his first film in 3D. Seeing To tackle new areas only gets me more excited, because he's shown multiple times that he has no problem adapting any genre to his economic and quick-paced style. Based on the hit play by Sylvia Chang (who also stars in Mountains May Depart), Office sounds like a continuation of To's recent fixation on the corporate class and the 2008 financial crisis seen in films like Don't Go Breaking My Heart and Life Without Principle. But this time, To has recruited big names like Chang and Chow Yun-Fat, along with (what sounds like) full-blown song and dance numbers. Early word on Office has been great, and I can't wait to see what will surely be To's unique take on the musical. [C.J.]
Sunset Song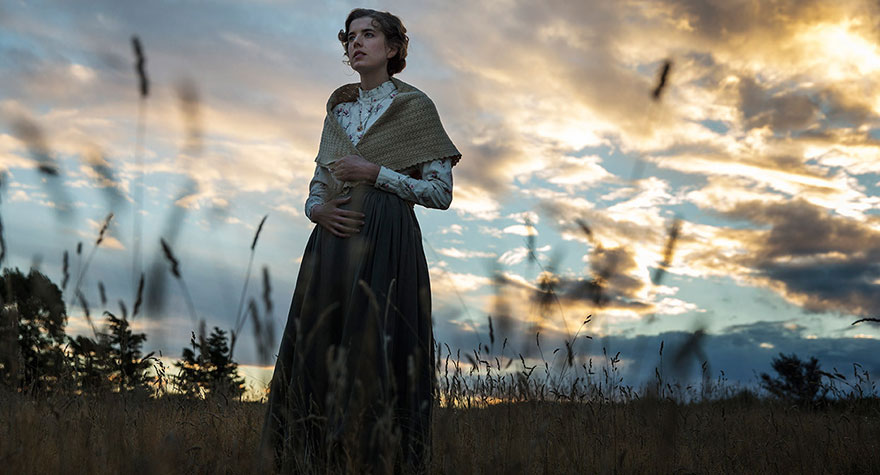 Suffused with rich feeling and evocative melancholia, Terence Davies' movies are like a vintage wine that sentimentality has rendered priceless; only to be uncorked for a momentous occasion. Which is exactly what the world premiere of his latest picture, Sunset Song, already feels like. Coming off the heels of The Deep Blue Sea, probably the most underrated and misunderstood film of its year, Sunset Song is a period piece set in the cinegenic Scottish countryside of the 1930s, and based on a book by Lewis Grassic Gibon that's been called the most important Scottish novel of the 20th century. Other than a few gorgeous-looking stills, and the announcement of the cast which includes the brilliant Peter Mullan, mum's been the word on the details behind Davies' adaptation. But if he sticks close to Gibbon's story, we'll be following the hard life of young Chris Guthrie (Agyness Deyn), a woman growing up in a dysfunctional household, on a farm in Scotland. We expect nothing less than the same refined and lyrical cinematic precision we've been getting from one of Britain's most celebrated auteurs. [Nik]
Where to Invade Next?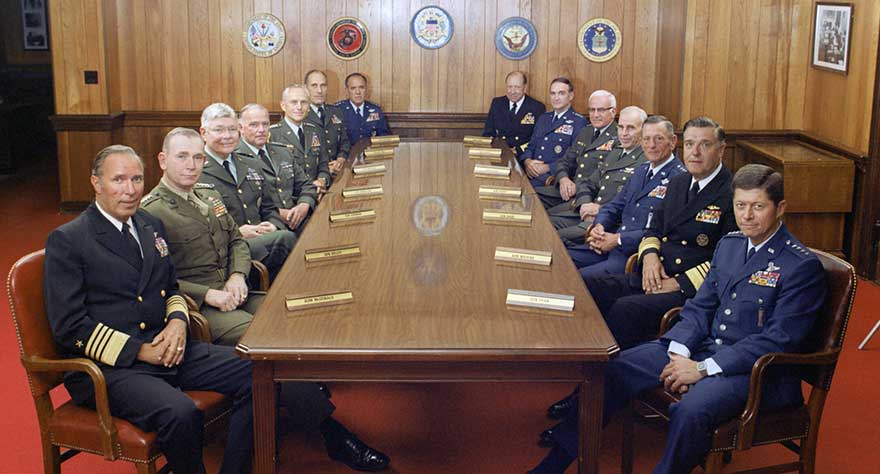 America's most divisive filmmaker returns with a new documentary sure to inspire an avalanche of critical blog posts, angry tweets and bitter Fox News segments. It's been six years since Michael Moore released Capitalism: A Love Story, and little is known about his new project outside of the vague notion that it will concern the United States' unending condition of being at war in some capacity. I've always been fond of Moore's work, despite the loudness of his mouth and the dubiousness of his specific claims. For sheer entertainment value, his films are about as hilariously satirical as documentaries get, but beneath the unabashed agenda and supposed methods of misdirection lies a sobering reality demanding our immediate attention. For this reason, I can't wait to see Where to Invade Next? and revel in the controversy it will inevitably stir up. [Byron]
The Witch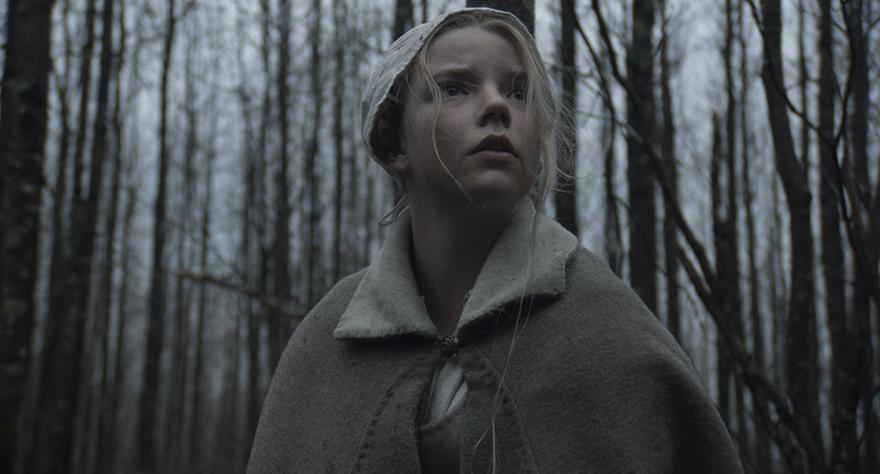 If the reactions out of Sundance earlier this year are any indication, The Witch is the latest installment in a recent string of thoughtful indie horror pictures (such as It Follows and The Babadook) vying for "instant classic" status. The film is a period piece—something far too uncommon in the genre these days—and tells the tale of 17th century New England settlers encountering evil forces in a nearby forest while perhaps confronting their own inner demons as well. I like my horror cinema grim and ambiguous, and the film's brilliant trailer seems to promise a gloomy tone and ominous atmosphere, along with what might be the most malevolent on-screen goat since Drag Me to Hell (although likely not as humorous). A 2016 release date pretty much guarantees a series of sold-out shows at this year's fest, so don't hesitate to check it out if you get the chance. [Byron]
Yakuza Apocalypse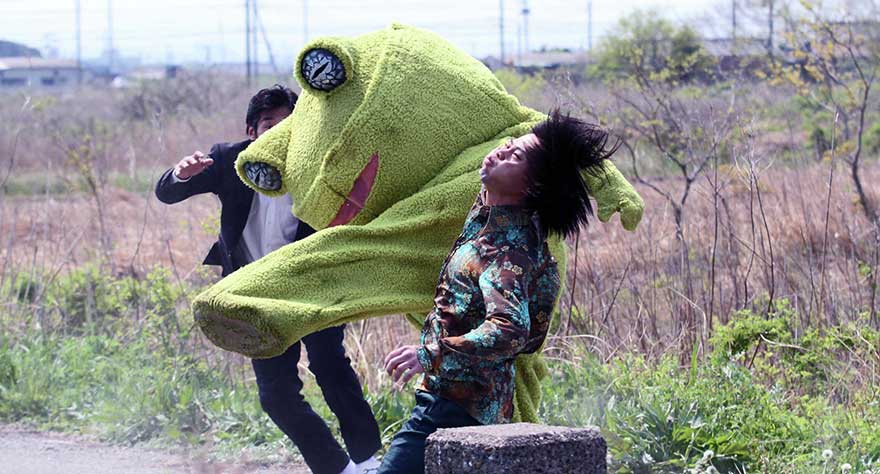 Back in May when Yakuza Apocalypse premiered at Cannes, it sounded like Takashi Miike was back in full-force. But then again, considering his insanely prolific output (I've lost track of his films, there are too many), "full-force" seems to be status quo for Miike. The image above should give you an idea of what Yakuza Apocalypse might be like: insane, bonkers, all over the place, nonsensical and yet completely entertaining to watch. The film starts out with a Yakuza boss revealed to be a vampire, and soon the entire town he rules over gets converted into vampires as they try to remove threats to their way of life. And also there's something about a fighting alien toad, the apocalypse, and whatever else Miike could think of apparently. When it comes to Miike, I don't ask questions anymore. He's proven himself to be an amazing director, so when I get the chance to see one of his latest films I'll go on blind faith. Sometimes his films don't work out for me, but other times they work spectacularly. Yakuza Apocalypse looks like it's going to fall more into the "spectacular" category. [C.J.]