WATCH: 'The Witch' Will Scare The Crap Out Of You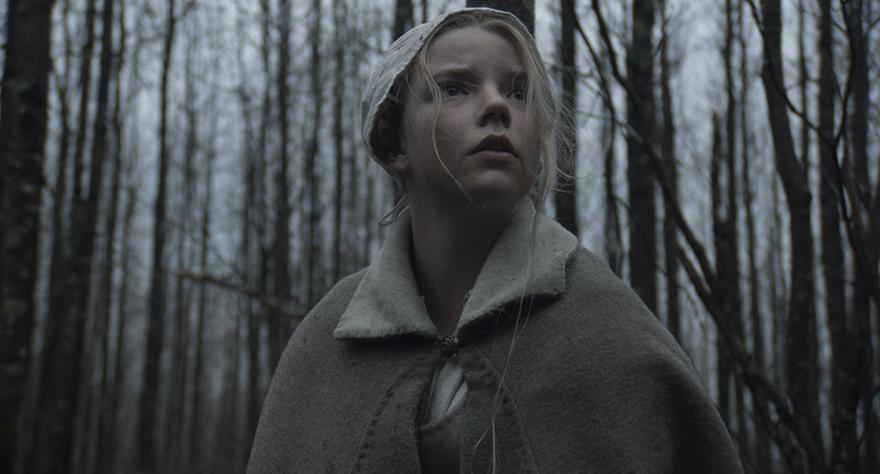 It feels like 2014 all over again. Last year, audiences at Sundance could not stop raving about Jennifer Kent's The Babadook, a horror film that apparently scared the crap out of anyone who saw it. This year, it happened again: Dave Eggers' directorial debut The Witch screened to raves from terrified critics at Sundance, and quickly turned into one of the most buzzed about films at the festival. A24 quickly snatched up distribution rights, and now after months of waiting, a very unsettling trailer has arrived. Here's a rundown of the plot if you don't know:
Set in New England circa 1630, The Witch follows a farmer who get cast out of his colonial plantation and is forced to move his family to a remote plot of land on the edge of an ominous forest rumored to be controlled by witches. Almost immediately, strange and unsettling things begin to happen-the animals turn violent, the crops fail, and one of the children disappears, only to return seemingly possessed by an evil spirit.  As suspicion and paranoia mount, everyone begins to point the finger at teenage daughter Thomasin. They accuse her of witchcraft, which she adamantly denies…but as circumstances become more and more treacherous, each family member's faith, loyalty, and love will be tested in shocking and unforgettable ways.
And despite our best efforts to go into this one blind, we couldn't resist getting a peek at the film, and this one looks like it's going to be quite a trip. Unfortunately, A24 has only given us a tentative release date of "2016" for The Witch, meaning we'll have to wait a bit longer to watch all the madness unfold. But if you're lucky enough to attend this year's Toronto International Film Festival, The Witch will have its Canadian premiere there. We're hoping we'll catch a glimpse soon, because after watching this trailer, 2016 feels very far away.