Indie Film's Top 7 Pin-Up Girls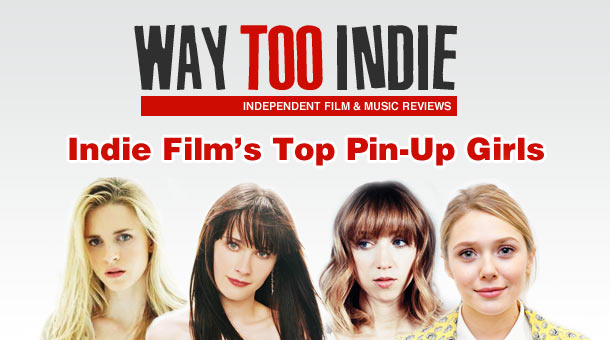 Some text originality from 20th Century Fox
Writer/actress Zoe Kazan stars in Ruby Sparks as the title character that is created out of Calvin's (Paul Dano) mind as he is writing his latest novel. In addition to Kazan, Way Too Indie outlines our other favorite "Indie Film Pin-Up Girls" that include; Brit Marling, Zooey Deschanel, Elizabeth Olsen, Miranda July and more.
Brit Marling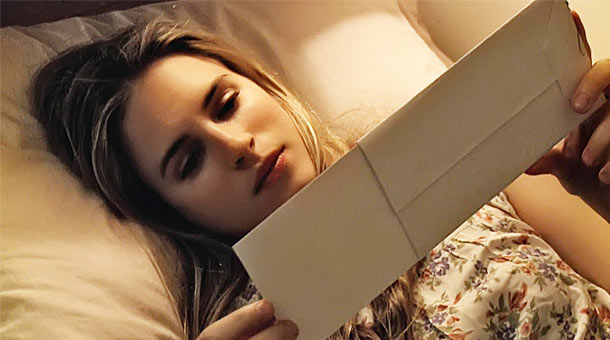 Unofficially dubbed the Sundance Darling a couple years back, this blonde-haired beauty has written and starred in two sci-fi-esque Fox Searchlight films: Sound of My Voice and Another Earth. In the latter, she stars as Rhoda Williams, a young girl whose entire life is thrown for a loop when she crosses paths with a composer in a tragic accident. In Sound of My Voice, she portrays the mysterious Maggie, a cult leader who claims to be from the future. Now, she's working on her latest outing with Voice director Zal Batmanglij, The East, which stars Marling alongside Ellen Page, Alexander Skarsgard and Patricia Clarkson.
Every life is death, and most deaths are suicides. Some are just more gradual than others. — Maggie
Miranda July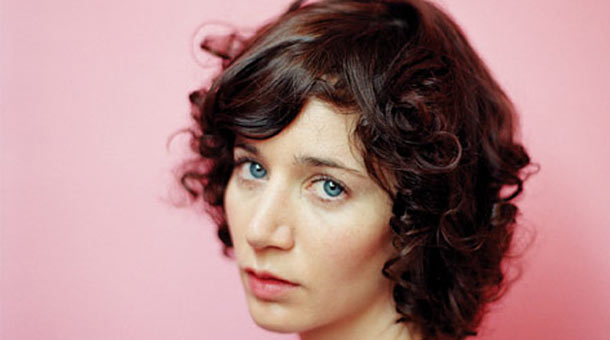 If Brit Marling is to indie than Miranda July would be to arthouse. She portrays herself (as she stars/directs/writes) in her directorial debut masterpiece Me and You and Everyone We Know; a quirky but creative artist who often struggles to fit in. July's second film The Future is another prime example of her adorable yet slightly flawed character.
If you really love me, let's make a vow – right here, together… right now. — Christine
Zooey Deschanel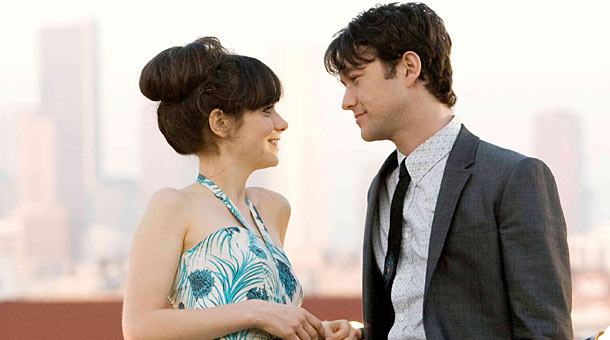 It is impossible to have a indie pin-up girl feature without including everyone's favorite, Zooey Deschanel. Zooey turned heads when she starred in the hit romantic comedy (500) Days of Summer alongside Joseph Gordon–Levitt as Summer, a girl not sold on true love. The bright-eyed comic talent is now starring in the popular sitcom New Girl on Fox as another quirky and offbeat chick with a sense of humor trying to figure out life in her early thirties.
You weren't wrong, Tom. You were just wrong about me. — Summer
Elizabeth Olsen

The other Olsen sister has been busy making a name for herself with smaller, critically acclaimed films, like the tense and dramatic Martha Marcy May Marlene. In the film, Olsen plays Martha, a traumatized ex-member of an abusive cult trying to separate her past's memories from her current day-to-day. Olsen has several films in the works including Theresa Raquin and Very Good Girls.
I am a teacher and a leader. — Martha
Parker Posey

Deemed the "Queen of Indies" in the 90's by none other than 'Time' magazine, Parker Posey certainly deserves to be mentioned on this list. Even though she has been doing independent films for a while now, she still is as busy as ever appearing on TV Shows (recently on New Girl with Zooey Deschanel) as well as several films.
I watch soap operas. I bake brownies. Normalcy is coursing through my veins. — Jackie-O
Jessica Chastain

2011 was the year of Jessica Chastain as she starred in seven films, including The Help, The Debt and The Tree of Life. In The Tree of Life, Chastain stars opposite Brad Pitt as Mrs. O'Brien the matriarch of a family in Texas in 1956. Told through the eyes of her eldest son, Jack, the story revolves around the family's struggles and hardships that leave lasting impressions on their children. Chastain has not slowed down since last year and can be seen in next year's Mama and The Disappearance of Eleanor Rigby.
Grace doesn't try to please itself. Accepts being slighted, forgotten, disliked. Accepts insults and injuries. — Mrs. O'Brien
Zoe Kazan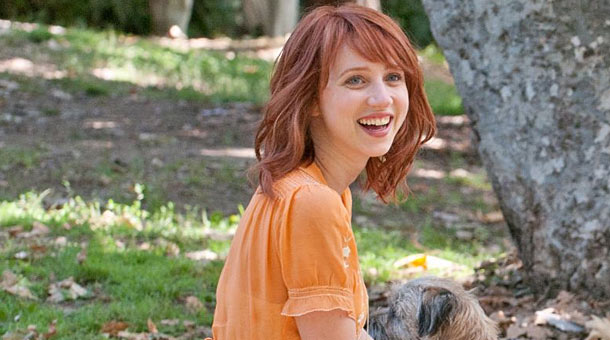 The granddaughter of famed filmmaker Elia Kazan, Zoe Kazan had movie making in her blood at a young age. After acting in several movies like It's Complicated and Happythankyoumoreplease, Kazan wrote her first feature film this year with Ruby Sparks. Kazan also stars as the title character in the movie that tells the story of famed writer Calvin Weir-Fields (Paul Dano) as he creates the love of his life on paper, and she miraculously comes appears in his apartment. Kazan has several films in the works that she stars in, including the newest from Joss Whedon – In Your Eyes.
Just don't tell me how it ends, okay? — Ruby

Debuting on Blu-ray and DVD Oct. 30
From the directors of Little Miss Sunshine comes a "charming and delightful" (Marshall Fine,Huffingtonpost.com) romantic comedy starring Paul Dano and writer-actress Zoe Kazan. Struggling with writer's block and a lackluster love life, once-famous novelist Calvin (Dano) creates a beautiful fictitious character named Ruby (Kazan) who inspires him. But not only does this bring his work to life- it also brings Ruby to life- literally! Face-to-face with an actual relationship with his once virtual girlfriend, Calvin must now decide whether to pen this love story or let it write itself. Also starring Annette Bening, Antonio Banderas and Elliott Gould, Ruby Sparks is a smart coming-of-age story that proves true love can be remarkably magical.