Vieem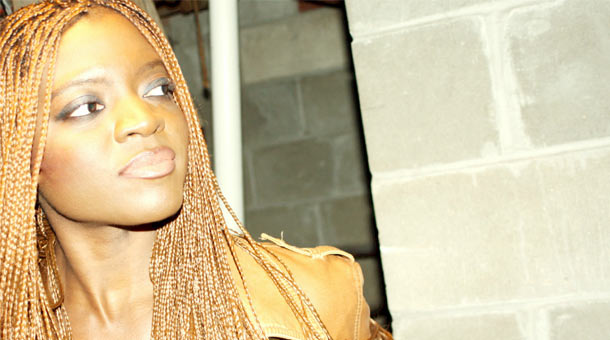 Displays a level of maturity that can be matched with fellow mainstream female vocal artists.
After being contacted by the singer/songwriter Vieem I was surprised by how much I was able to enjoy and relate to her music. A little bit pop and a little bit gospel, Vieem certainly has some pipes on her. Generally speaking the lyrics to her three current tracks ("Why A Reason", "Amidst the Mist", and "If Only You'd Know") are heavy and filled full of emotions that reach deep down into your heart and squeeze tight. You cannot only hear Vieem's lyrics, but you can feel them.
Personally, the stand out song of Vieem's trifecta of tunes is "If Only You'd Know". The emotive quality of her lyrics paints a perfect picture of a woman who is being overlooked by a (potential) lover. The vocal range in this song is beautiful and displays a level of maturity that can be matched with fellow mainstream female vocal artists. That being said, Vieem's other two songs "Why A Reason" and "Amidst the Mist" are good, but in comparison to "If Only You'd Know" they seem to fall a bit flat vocally but match lyrical quality.
Vieem may not be a mainstream pop star in the United States at this point in time, but her music is being appreciated in the UK and perhaps we can be hearing it in the States sometime soon. Check out her SoundCloud to experience the beauty of her voice and the intelligence of her lyrics. 
Here's little back story to better help you, the reader, understand and get to know this up-and-comer: Her stage name, Vieem was derived from her initials which are VIE which also happens to be the French meaning for "life" (which happens to be her second language…French that is). Her musical career began as a child when her father taught her the piano that launched her into a path of taking vocal and piano lessons. In high school Vieem formed and fronted an all girl's group entitled (3 days) that lasted until the end of her high school career.
Currently, Vieem is a Brooklyn born and raised solo artist whose music is deeply rooted in emotional and heartfelt anthems about life and love. Tacking on to her vocal talents, Vieem is also an accomplished lyricist and holds her own record label called Fink Desour Records.
Vieem Music review