The Vaccines – Come of Age
The album is noticeably less prosaic that its predecessor and The Vaccines deserve a monumental praise for breaking the spell of unproductivity
A mere 18 months have passed since The Vaccines entered the UK Album Charts with their debut What Did You Expect from The Vaccines?, but the young band is clearly endowed with enough energy to pull off yet another bluntly strenuous record. The singles "No Hope" and "Teenage Icon" have hinted at a slightly less straightforward sound than the guitar pop found on their debut album, both bearing a resemblance to early days of The Strokes. "No Hope" is feasibly their strongest lyrical effort so far, depicting an adolescent sinking into utter despondency and tribulation.
The album's most electrifying point comes with "Aftershave Ocean", a simple yet effective Blur-esque track, substantially different from anything the band has released so far. And it's not just this track; the entire album is a respectable step away from irrefutably refreshing, but slightly yielding debut. By any means, Come of Age is not a groundbreaking, historical event in the history of music industry, but it's nevertheless patently showing progress of a young and promising band.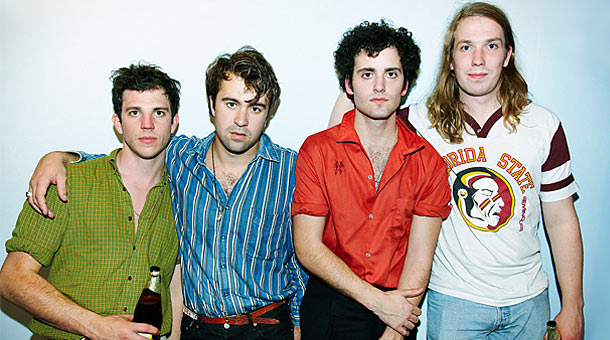 The Vaccines may have been accused of sounding painfully repetitive and characterless, and in all honesty, tracks such as "Lonely World" and "Weirdo" will hardly help to erase such reputation, despite being fairly popular among the band's devoted fan base. Still, there is an occasional spark of sheer magic such as the witty "Change of Heart Pt.2". Another playful part is "Ghost Town", containing slightly more groovy guitar sounds and sprightly drums.
All in all, the album is noticeably less prosaic that its predecessor and the London four-piece deserve a monumental praise for breaking the spell of unproductivity that seems to surround contemporary bands. Despite being blamed for being posh, tame and altogether too clumsy, the Vaccines' second album should ensure them a more respectable place in the hearts of fans and critics alike.
The Vaccines – Come of Age Music review