Phantogram – Voices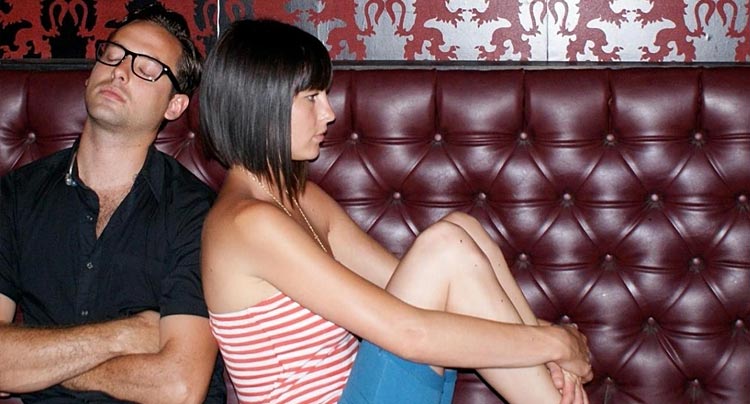 Phantogram's darkest, steamiest, most cohesive effort to date.
Phantogram's career to date has proven that an artist's musical approaches can be scattershot and haphazard without coming off messy or amateurish. Their debut LP Eyelid Movies dabbled in a wide range of styles: faintly dark, electro-tinged dream pop, terrifying, urgent, 90s-style hip-hop, and contemplative yet forceful indie rock all received equal space on this album. Follow-up EP Nightlife demonstrated the duo's proficiency in even more modes: eerie acoustic hymns, distant electropop, and dreamy, stadium-oriented rock all appeared within. However, the band's second full-length and first in five years, Voices, sees Sarah Barthel and Josh Carter ditching the stylistic indecision of their past releases, resulting in their most consistent work yet. Although such a decision might plague the band's fluctuating sound with sameness, these two cleverly avoid this problem by delving further into the darkness and sexiness their catalog had previously only hinted at.
From the get-go, though, it's not entirely obvious that Voices marks any new territory for this duo. Opener "Nothing But Trouble" explores the same musical motifs and vocal methods employed on Eyelid Movies highlights "Mouthful of Diamonds" and "As Far A I Can See", but this is certainly not a bad thing. Acting as a gateway between Phantogram's former doings and their newer ways, it provides a proper segue into newer terrain, leading directly into the sensual moodiness of "Black Out Days." Constructed upon ominous synths and thrilling vocal loops courtesy of Bartel, this song begins Voices' journey into more affecting, lust-speckled themes, somewhat uncharted territory for these two. Elsewhere, the deceivingly-titled "Bill Murray" exudes warmth and sensuality despite the murky, bleak synth crests forming its core; "Howling at the Moon" employs Western-tinged guitars and haunting synths to achieve an aching, evocative synthpop tune. The chorus' main lyric of "at night I crawl and howl at the moon" can easily be mistaken for "at night I cry and howl at the moon"; in fact, maybe that's what the words really say — it can be hard to distinguish through the flickering percussion, background howls (no coincidence), and longing guitars. Regardless, it's downright afflicting since Bartel's voice is so flexible.
Although Bartel usually takes the vocal lead on most of these songs, Carter gets his fair share of time front-and-center. This is a continued trend — Eyelid Movies' "Running from the Cops" and Nightlife's "Turning Into Stone" feature Carter on vocals, but Voices marks what's possibly the best use of his vocals yet. On "I Don't Blame You", Carter alternates between monotone storytelling in the verses and skyward, longing tones in the chorus. The bare instrumental composition of the verses — rhythmic, repeating percussion, background synth hum, muted brass samples — perfectly contrasts the explosive chorus, its synths and percussion both accentuated to far greater heights. It's arguably Phantogram's best tune with Carter as frontman to date, although Voices' sparkling, heartbreaking "Never Going Home" could also qualify for this title. "If this is love/I'm never going home," emotes Carter during this song's chorus, and though the sentiment may be ordinary, his pleading delivery makes it fully believable.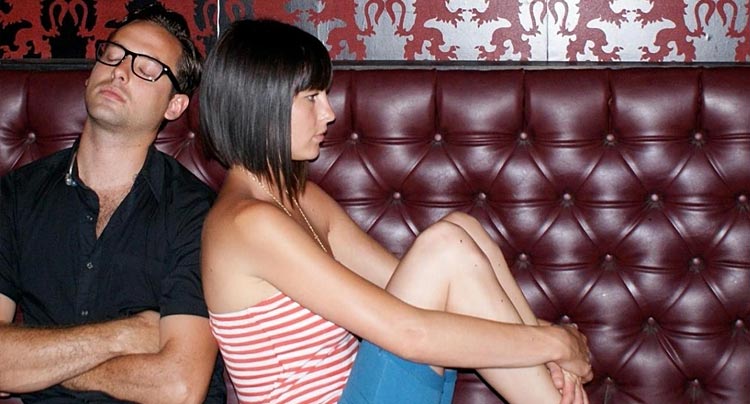 Preceding the somewhat introverted dynamics of "Never Going Home" is the heaviest, most adrenaline-rushing song on Voices. "Fall in Love", released as the album's first single way back in December of last year, proves to be Voices' strongest track despite how familiar it feels by now. Synthetic strings unassumingly open the song, but quickly pave the way for huge synth blasts, slamming percussion, and digitized oohs and aahs. These elements disappear quickly as Bartel croons the first verse, but reemerge thereafter as the foundation of the song's absolutely giant chorus, in which the background voices strikingly underpin Bartel's cries of "You were fallin'/I'm sorry." Its bridge contains a contender for Phantogram's most disturbing lyric yet: "The lights/on my face ate away my smile," laments Bartel, adding more ghostly feelings to this already eerie track.
"Could it be that I'm/falling apart?" asks Bartel during the bridge of "Fall in Love", yet, if anything, Voices implies that Phantogram are just coming together. As Phantogram's darkest, steamiest, most cohesive effort to date, Voices establishes that Phantogram's career has not been a series of flukes, of disparate ideas that just happen to click. Here, they've channeled their varied ideas into a document that speaks to their strengths like never before.
Phantogram – Voices Music review