Makthaverskan – II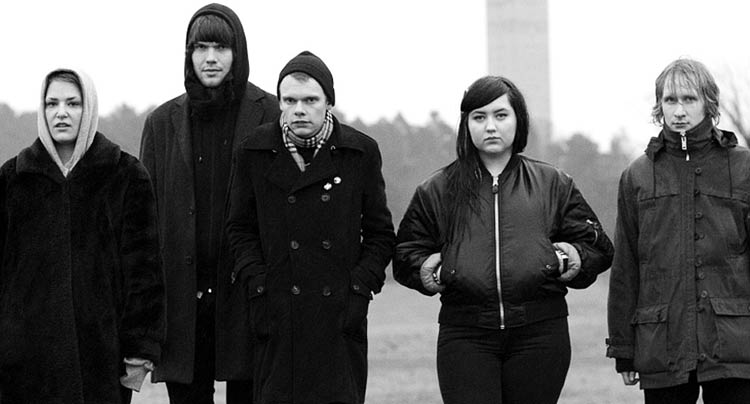 It boldly stands out among the myriad modern acts citing the same idols.
Although Makthaverskan's American presence wasn't established until recently, their career has spanned the last five years. They released their self-titled début way back in 2009, but now this Swedish goth punk band is finally invading the music industry's largest market. In early May, US label Run for Cover reissued Makthaverskan's sophomore effort II, exposing their work to more American ears than ever before. True, anyone from anywhere in the world could've found Makthaverskan's output on Bandcamp, but without this American introduction, their music wouldn't be exploding all over college radio as it is right now.
And for good reason. II is one of the most distinctive punk records in a while, fusing soaring shoegaze tones with Gothic tendencies and post-punk aggression in a way that's somehow familiar, yet solely Makthaverskan's own approach. Although traces of acts like Joy Division, Cocteau Twins, The Cure, and even Dum Dum Girls are audible, the vivid, honest emotions of II belong entirely to its creators. Vocalist Maja Milner aches sorely throughout this album, and the dark yet gorgeous soundscapes of reverbed, watery guitars, arena-sized drums, and constantly rolling bass underlying her voice expertly match its haunting, high-pitched tones.
Milner hides nothing on this album, even in its first moments. "Antabus", named for an a drug given to recovering alcoholics, boasts one of the most simply memorable choruses in years. "Fuck you!/Fuck you!" precedes an overwhelming, beautiful barrage of skyward percussion and pained, desolate guitar notes. "Asleep" follows this track, and treads a similar path of ominous yet sparkling guitars and distant synths. "It's not me you're dreaming of!" Milner emotes over steady snares and ascending arpeggios, and her woe permeates the music so forcefully it's undeniable.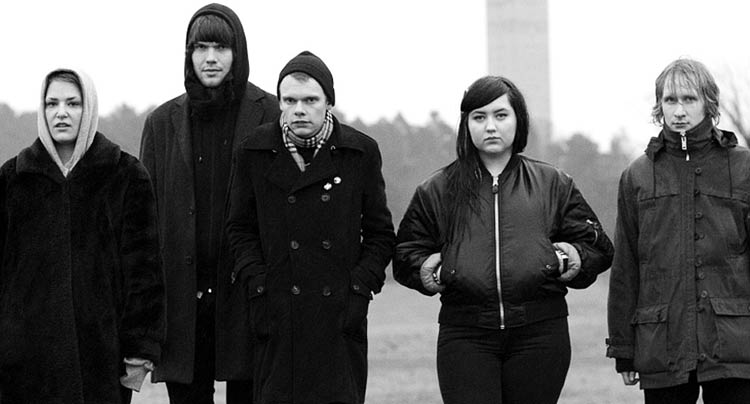 As "Asleep" and "Antabus" show, II is consistently bold, upfront, and woeful. Milner never disguises her thoughts with metaphors or euphemisms: "Fuck you for fucking me when I was seventeen!", from "No Mercy", is about as sexually direct and disturbing as a Liz Phair song ("fuck and run/even when I was twelve" still brings up the bile a bit every time). She's just as transparent on "Slowly Sinking", as she pleads to a lover, "I want/to see all of you/so come down on me/take off this shirt and we'll make love." Milner delivers these messages delicately, overtly yet cleverly extracting the emotional aspects of physical love with her lyrics.
In so many other cases, a young band could completely mishandle the heart-on-sleeve lyrical nature of Milner's words, but Makthaverskan's sounds sagely accompany their words. On "Something More", the track here where Milner stretches her voice the farthest, the underlying percussive stutter and desolate yet endearing guitar work emphasizes her wails of "I don't know where you are tonight! But if/But if you want, I'll take you back." Elsewhere, the band puts their technical extremes on full display, occupying "Distance" with tremendous percussive power and frenetic, life-sized, Gothic guitar searing. Although Milner's voice is at its most angelic during this song's chorus, the key change that erupts during this song's last minute is the most abrasive moment on II. Guitars simultaneously slam and wail against a fierce backing of unforgiving percussive rage for what might be the album's noisiest, most cathartic moment.
Makthaverskan's influences might be easy to pinpoint, but on II, the band conveys a gripping level of sentimental forwardness and an electrifying instrumental conflagration. It's a record that gets intimate while also clawing away aggressively at everything in front of it, and boldly stands out among the myriad modern acts citing the same idols. Forget an American presence: from wherever they broadcast their sound, Makthaverskan will be heard.
Makthaverskan – II Music review