Gotye – Making Mirrors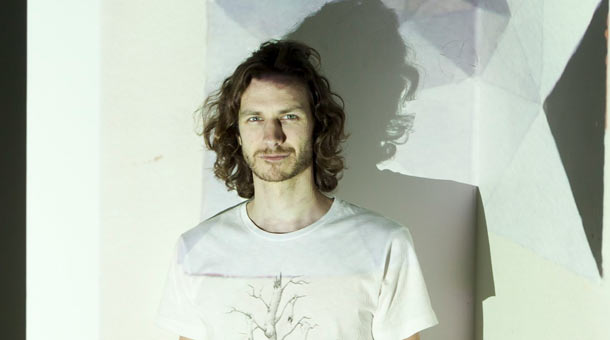 Keep him on your radar, I believe he has much more to offer in the future.
There is no doubt that almost everyone has seen the viral YouTube video of "Walk Off The Earth" playing every part of a song called "Somebody That I Used To Know" on a single guitar. But did you know that an artist by the name of Gotye (pronounced "goat-ee-ay") has an even higher view count on his own music video? Yes, the smash hit single off of Gotye's album Making Mirrors is being made famous by two different artist! With both videos combined, the view count is over 210,000,000! With numbers competing with mainstream pop artists like Nicki Minaj and Justin Bieber, could this solo artist from Belgium be a very talented musician? Or is he just another one hit wonder? 
After I heard "Somebody That I Used To Know" on YouTube, I had to grab Gotye's album. The compilation starts out with the album's title song, "Making Mirrors" which is a slow and abstract song with interesting sounds and a few words. To most, the intro will not make them want to dive into the album so I suggest starting with track number two.
If you skip to track two, you dive straight into the bulk of the album. "Easy Way Out" is the second song, and third single, off of the "Making Mirrors". "Easy Way Out" is a good alt-rock song that will get most listeners pumped to see what the rest of the album has in store. In fact, the first 5 tracks, excluding track number one, are all very well put together and very fun to sing along to. In that list you will hit "Somebody That I Used To Know," which is an instant favorite, and two more named "I Feel Better" and "In Your Light", which make the listener want to get up and dance (or sing very loud if they are driving). 
There is, however, on black sheep on the album. The song "State Of The Art" is apparently Gotye's attempt at an electronic song. The song is filled with a repetitive beat, auto-tuned voice over, and very electronic-y sounds that are inconsistent with the rest of the album (which is played on instruments). "State Of The Art" is very unique, and almost seems out of place on the album, but after a few listens it does start to grow on you. I'll have to admit, I sort of dig it.
After many, many listens since the album has come out, I have to say that it is definitely one of my favorite albums of 2011 and into 2012. When my iPod is on shuffle, I almost never hit next when a Gotye song comes on. The best descriptive word I can say for Making Mirrors is fun. The whole album is great and very fun to listen/sing along to. Gotye is definitely a great artist and I think anyone can find a favorite song on his album. Keep him on your radar, I believe he has much more to offer in the future.
Gotye – Making Mirrors Music review