FKA twigs – LP1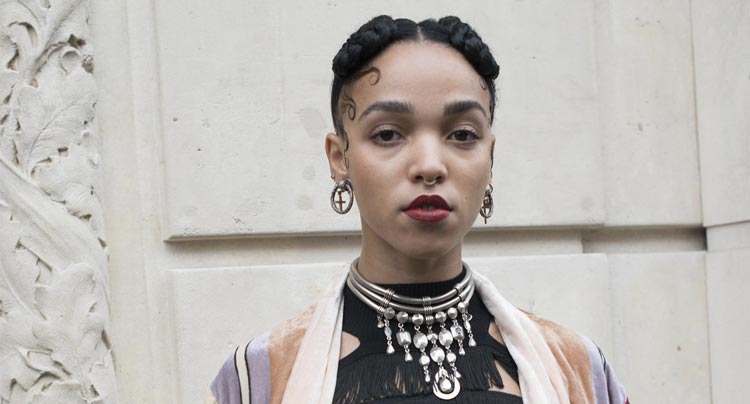 Her music, despite its jagged, eerie feel, is innately sensual and wholly resounding.
Is FKA twigs human, or is she dancer? "I can't recognize me", she sighs at the end of "Video Girl", a song that expresses her disdain towards sometimes being more noticed for her dancing in the background of two Jessie J videos, among others, than for her thriving music career. It seems that twigs herself, real name Tahliah Barnett, only sees the dancer in her, but LP1, her eagerly awaited debut, suggests she's more human than most, despite the mysterious persona she's cultivated since last year's cherished EP2. Outside of "Video Girl", LP1's lyrics touch on sexuality and emotional intimacy in a stark, honest way, and her music, despite its jagged, eerie feel, is innately sensual and wholly resounding.
Both lyrically and sonically, the content of LP1 is a continuation of EP2. Past songs like "Water Me" and "Papi Pacify" now seem like stepping stones towards excellent tracks including "Pendulum" and "Give Up." The disorienting, almost uncomfortable R&B of "Water Me" preludes the slithering background noise of "Pendulum", and both songs explore unmet desires in a sexual partnership. Likewise, the expansive murkiness of "Papi Pacify" bleeds into "Give Up", whose command of "Just nod your head and give up" doesn't stray far from "Clarify your love" on "Papi Pacify." What's most clear when comparing the new tracks to their predecessors, is that Barnett has now refined EP2's combined package of lust, desolation, and smokiness into a sound even stronger than her already haughty past works.
In fact, most of LP1 is sticky and irresistible, exactly as the lovers described in FKA twigs' songs. "Video Girl" is slinky and subtle, but it's impossible to get unstuck from your head after just a few listens. "Lights On" at first appears choppy and frenetic, but it quickly rearranges into a breathy, striking earworm. "Numbers", one of the album's more upfront, immediate moments, may at first dismay listeners seeking a tune as well-flowing as EP2's "How's That", but it soon grows into a ballistic, hyper-tense tale of lovelorn regret. It doesn't come without a veiled threat, though; Barnett refuses to merely express her anger, opting instead to also act on it with the question, "Tonight, do you want to live or die?"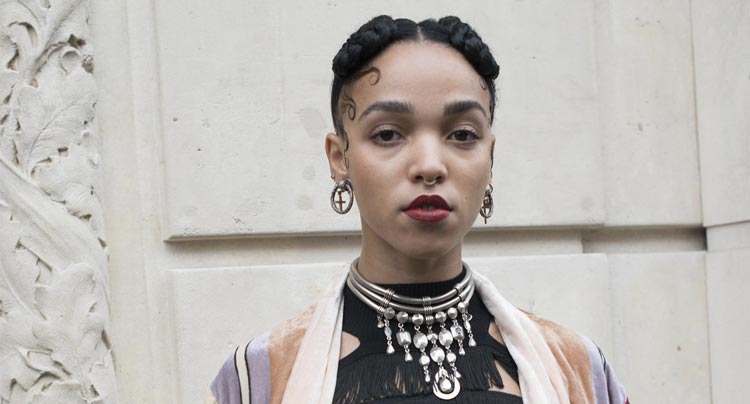 Even when she's hurt, Barnett remains in control of the situations she's placed in, so it's even more thrilling to hear her in a confident place of complete power. "Two Weeks", LP1's celestial standout and a hefty contender for Song of the Year, backs Barnett's salacious boasting and unrestricted lust with her most uncomplicated, accessible production work to date. The trap drum flickers that appear every so often accentuate her already potent words: "higher than a motherfucker dreaming of you as my lover" is one of the year's most unforgettable phrases, and the silken synth spikes underlying it swell its impact to undeniable proportions.
Sure, "Two Weeks" is excessive in its profanity and pretty much everything else, but this risky overindulgence is a massive success. It's also LP1's most maximalist, obtrusive track; it stands opposite the majority of the album, and casts a shadow over it. For example, the placement of "Hours" after "Two Weeks" makes its restrained, low-key electronics easy to gloss over; that it's also the lead-up to "Pendulum" sure doesn't help. "Closer" feels like it could explode into a sonic bliss similar to "Two Weeks", but never quite gets there. Final track "Kicks" suffers mildly from the same plague, although its unwinding song structure and sexual loneliness, to be overly euphemistic, do entertain quite well.
It's on this final track that FKA twigs asks, "What do I do when you're not here?" After listening to LP1 only a handful of times, it's inevitable to apply this question to the album. Few albums this summer have been as simultaneously perplexing, disquieting, intimate, gorgeous, and memorable as this one. What did we do without this album?
FKA twigs – LP1 Music review