Alex Turner – Submarine OST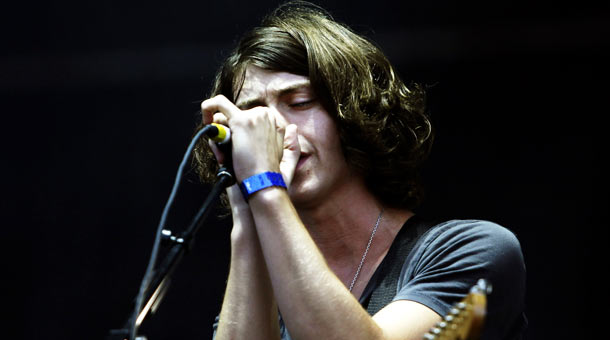 Alex Turner inevitably proved with his first abundant solo project is his independence and versatility.
Back in 2006, when Arctic Monkeys rose to wider prominence with their highly acclaimed debut album Whatever People Say I Am, That's What I'm Not, only a handful of music enthusiasts would expect their haughty Sheffield frontman to release an acoustic solo EP in the next few years. Thankfully, at least some of contemporary musicians are still willing to step out of their comfort zone and continually provide us with exceptionally fresh music. Alex Turner proved to be one of them by writing a soundtrack for Richard Ayoade's debut directorial feature, Submarine. In brief, it's the precise opposite of everything associated with Arctic Monkeys.
The entire EP is narrowed down to the bare essentials – acoustic guitar, an occasional piano, mellow drumbeat and slightly stertorous vocals. If one were to pick the colossal peak of Submarine, then "Piledriver Waltz" would unerringly secure the laurel wreath. The aforementioned track is a mellifluous amalgam of mollifying guitar work and tenebrous lyricism, which has now evolved into an integral part of Turner's songwriting. Startlingly, a version of the song was featured on Monkeys' fourth album Suck It and See but hardly reached the eminence of its original.
Perhaps the most valuable result of Turner's lyricism is the lingering "Hiding Tonight," which narrates a story of a dawdling yet sanguine individual that could feasibly be found in each one of us – he/she will be stronger tomorrow but is 'quite alright hiding tonight.'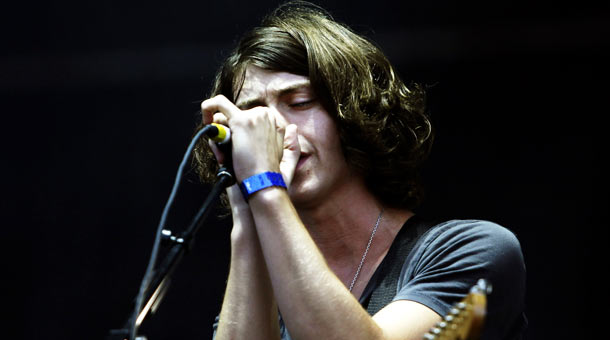 Yet another sparkle of immensity is hidden in "Glass In The Park," which acquires the listener to hold himself in suspense, perhaps even quieten his breathing in order to grasp the track in its full worthiness. As the case may be, the closest to a failure is the fourth song "It's Hard To Get Around The Wind," which proves to be slightly arid in comparison with the long sequence of true acoustic gems. Ultimately, the EP's catchiest track "Stuck On The Puzzle" is presented in two renderings, a short one-minute intro and a blithely pleasant full version, the single most pop-sounding tune to be featured on the record.
Taking everything into account, Submarine is not quite turning the world of rock'n'roll on its axis, but in all honesty, that was far from its purpose. What Alex Turner inevitably proved with his first abundant solo project is his independence and versatility – two qualities that are deemed particularly useful when one is about to launch a solo career. Therefore, Mr Turner, we are eagerly awaiting you.
Alex Turner – Submarine OST Music review