Veronica Mars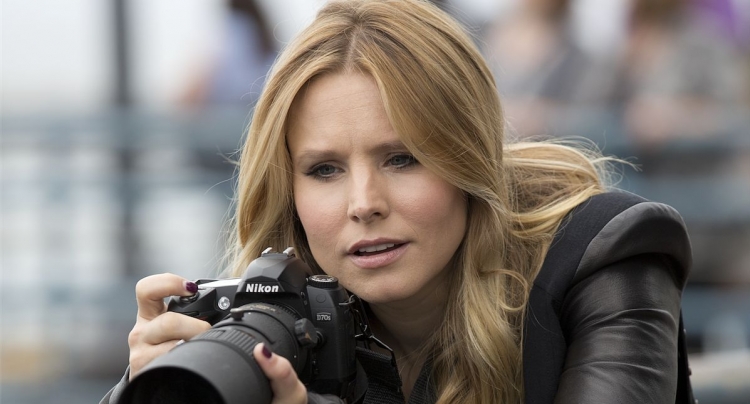 A satisfying mystery sure to elate its fans and lure in newcomers to the franchise.
"A long time ago, we used to be friends…"
The theme song to Veronica Mars the TV show may not open its first film counterpart, but it might as well have jumped in with "Previously on Veronica Mars", because whether you've seen a single episode of Veronica Mars's three season early 2000's teen-noir or not, the film opens with a convenient little summary. All the highlights of three seasons succinctly and quippily recapped for any first time viewers.
This Kickstarter-funded, fan-demanded film picks up nine years after Veronica has left her hometown of Neptune, California. She's just finished law school and about to take the bar exam while already interviewing with high-powered law firms in New York. She's gotten back together with her college boyfriend Piz (Chris Lowell) recently and is expected to meet his parents the upcoming weekend as long as nothing goes wrong. But things always go wrong in Veronica Mars world. The death of one of her high school friends, who'd become a rock star, turns out to be murder, and suspect #1 just happens to be Veronica's on-again-off-again bad-boy love of yore, Logan Echolls (Jason Dohring). When Logan calls asking for her help, Veronica can't resist the temptation to return to sleuthing. She puts her new life on hold and returns to the seedy beach town of Neptune.
Those who have never watched the series may find the plot convenient at times, with all of the major players falling squarely within Veronica's old high school tribe. But fans will appreciate that director and series creator Rob Thomas does his best to squeeze what would normally be a season long story arc into a two hour film, with all the twists, turns and upsets they've come to expect.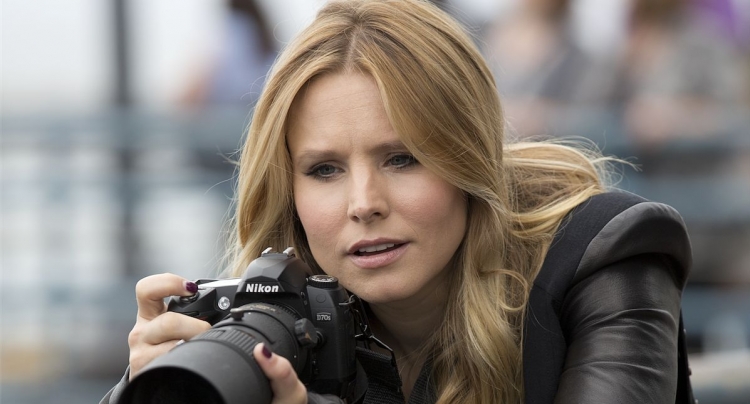 The film doesn't attempt to neatly wrap up the abrupt ending of its third season, failing to explain much of how things ended up the way they did. For instance, Veronica's decision to dropout from Hearst College and transfer to Stanford or the secret college society she had been investigating before the series was cancelled. But it plays to fan's nostalgia with plenty of insider references; and those just jumping in with the movie won't know what they are missing. The film's strengths lie within Thomas's clear devotion to the world he created and Veronica's distinct character. Kristen Bell falls back into the role that catapulted her career with ease, and her perfect delivery of Veronica's fast-talking one liners and sincere intuitive intelligence continues to make her one of the most well-written female characters in film or television. The return of all the major Veronica Mars players, including Enrico Colantoni as Veronica's father, Percy Daggs III as her best friend Wallace, Tina Majorino as her other bestie Mac, and Ryan Hansen being allowed to hilariously steal scenes as cocky surfer-boy Dick Casablancas, all add to the completeness of the tableau.
Whether the rumored sequels or spinoffs do indeed pan out, Veronica Mars stands out with distinction as being the most successful fan-funded film to date, which is the sort of message Hollywood needs to hear. Never underestimate a strong fan-base. If they'd had all the power of the studio behind marketing they may have had an impressive box office turnout, we'll never know. In the meantime, Marshmallows (Veronica Mars fans) everywhere can consider the film a victory, and those just getting in on the cult will find a satisfying mystery, rich romance, and smart friend in Veronica, without the agony of waiting years for closure.
Veronica Mars Movie review