Trampoline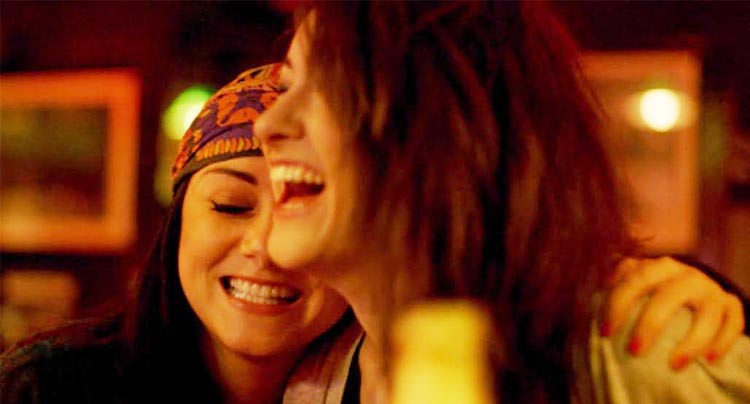 An unique and truth baring tale of the realities of leaving the education system.
It is hard not to have absolute admiration for independent filmmakers for their courage, style, and ability to look beyond their production obstacles and see the bigger picture in their work. The fact that Tom Ryan's Irish indie film Trampoline was made with a budget of just €1000 is a feat in of itself. Budget aside, Trampoline is one of the more relatable, honest, and encouraging films that I have seen in a while.
Angie (Aoife Spratt) is a young girl traveling back to her hometown of Tipperary from the college she attended in London. Traveling home on a coach, you could see that this young girl carried a lot of weight on her shoulders. Whether she was glad to see the back of where she was, or whether she was anxious about where she was going, we do not know.
Standing in as a supply teacher at her old high school, she takes a relaxed approach to educating the young minds of her English class by trying to relate to them on a teenage level, which is easy to understand seeing as Angie is very young herself. However, as pupils start to truant her classes, she realises this was the wrong approach and begins to feel the strain of failing at her job. There are many moments in this part of Angie's story where as a recent graduate myself, I understood everything that she was going through. Director Tom Ryan really captured the essence of what many people all over the world experience when they leave University or college and have to face the world without direction or confidence.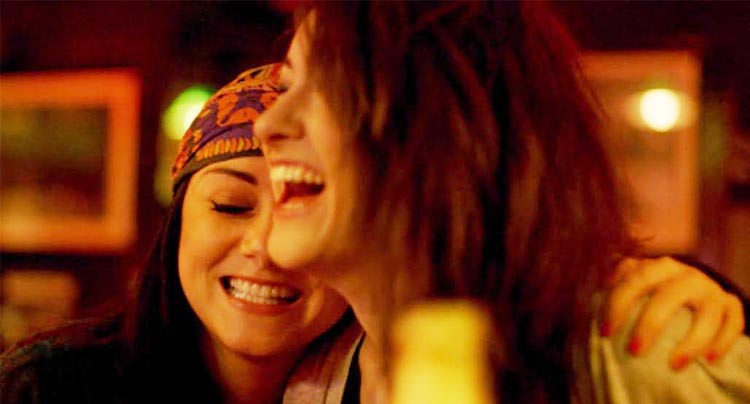 For her debut onscreen appearance, Aoife Spratt beautifully portrayed the characteristics of a young adult struggling to find her place in the world unlike anything I've seen before. Her performance was a real and honest struggle that had me relating at every corner she felt trapped in, every deflated exhale she sighed, and every pretense she applied to mask how she was truly feeling.
Trampoline is an unique and truth baring tale of the realities of leaving the education system without help or guidance on where to go next. On top of that, it shows how you to still must face each day with societies forever watchful, judgmental glare upon your back pushing you and telling you to achieve more. Aoife Spratt had the confidence and ability to capture every single real emotion will prove to be an invaluable trait for her future work. My hope is that this is not the last time we see Tom Ryan behind the camera and that he continues his efforts on making indie films in the future.
Trampoline trailer
Trampoline Movie review