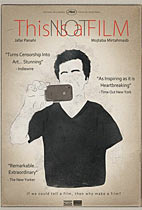 This Is Not A Film
If we go by the title and don't define this as a film then it's one of the most original and important things to come out this year.
By now all of the information surrounding This is Not a Film has been regurgitated in every review or article about it, but it's necessary to know the context before watching it. Jafar Panahi, the Iranian director of films like Offside and The Circle, was arrested for his involvement in protests against the Iranian government. He was sentenced to six years in prison along with a 20 year ban from directing, writing, doing interviews and leaving the country. While Panahi waited under house arrest for the verdict of his appeal to come in (it was eventually rejected and the sentence was upheld), the events of This is Not a Film were recorded by documentary filmmaker Mojtaba Mirtahmasb.
So we see Panahi spend one day in his apartment while Mirtahmasb films him with a cheap camera. The reason why he invited his friend over was so Panahi could read and act out the last screenplay he finished before his arrest. As Panahi explains, the ban didn't include acting or reading out a script so what he's doing is technically allowed. Using pieces of tape Panahi crudely lays out the set for his screenplay and begins to extensively describe how his film would have looked. Eventually he breaks down and says "If we could tell a film, then why make a film?" before scrapping the idea of acting out his screenplay altogether.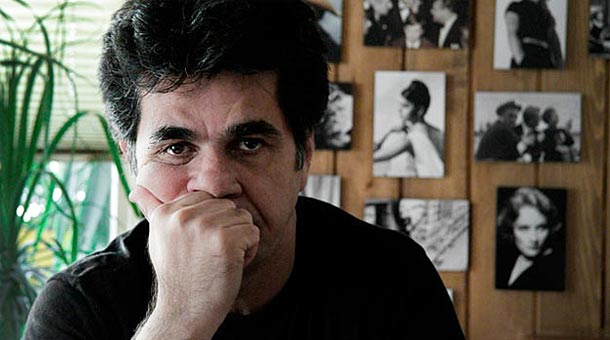 It's a heartbreaking moment, but it's also why everything about This is Not a Film is so engrossing. The situation that Panahi finds himself in is one that's impossible for people in the Western world to fully grasp which makes Panahi's struggle riveting to watch. Amazingly, Panahi appears fine, even joking about the fact that at any time he'll be going off to jail for 6 years. During a phone call with his lawyer who says that the best they can hope for is a slightly reduced jail sentence he jokes that he should just start packing his things no matter what.
There's a lot more ground covered in This is Not a Film than just giving a glimpse into Panahi's life. Panahi goes through his DVD collection and puts on his older films The Mirror, The Circle and Crimson Gold. As they play on his TV he points out how it was impossible for him to predict the way certain scenes would play out, that true cinema comes out from these scenes. Sequences like this show how ambitious This is Not a Film is. It turns into a meditation on filmmaking itself, a dissection into what makes a film and what defines it.
At the same time Panahi plays on this further by blurring the lines between reality and fiction. Some scenes feel like they've been staged, mainly a subplot involving a neighbour's dog that feels like it's too good to be true. Mirtahmasb has revealed in interviews that This is Not a Film was actually shot over four days despite being edited to look like it took place over one. Combining reality and fiction together is something that Iranian cinema has done for a long time (the closest thing I can compare this to is Abbas Kiarostami's Close-Up), and Panahi appears to be taking this method to its extreme.
A look at an oppressed artist, a discussion on how to define films, a massive risk (the movie had to be smuggled out of Iran in a cake, and Mirtahmasb has now been imprisoned), a brave act of protest, This is Not a Film is made up of all of these things and more. If we go by the title and don't define this as a film then it's one of the most original and important things to come out this year.