Things to Come (Berlin Review)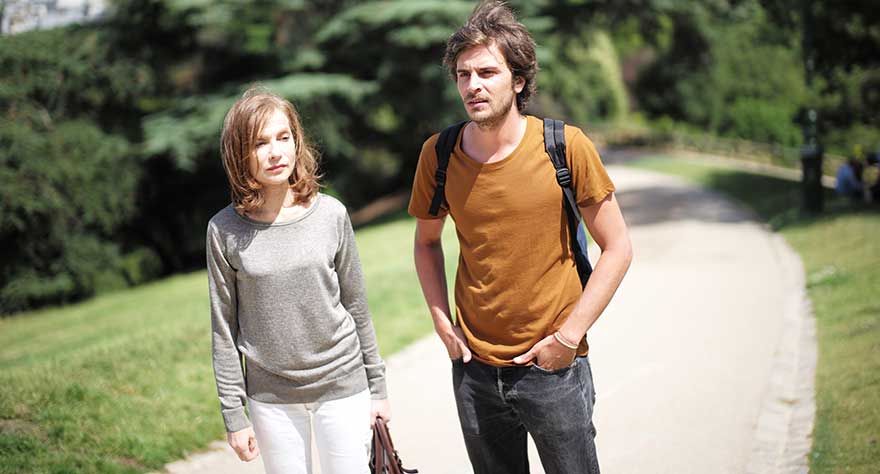 With Isabelle Huppert, Mia Hansen-Løve has found a perfect collaborator.
Pensive and intellectual to the core, Mia Hansen-Løve's Things to Come is a remarkably intriguing follow-up to her previous film Eden, mostly in how natural it feels even with subjects that seem (on the surface, at least) like they couldn't be farther apart. For those who've never seen the director's 2014 EDM tale, it follows a young man (a semi-biographical extension of her real-life brother) as he grows up in the early '90s Parisian dance music scene. Things to Come centers on a woman, decades older than Eden's protagonist, who teaches high-school philosophy in Paris and lives with her two children and husband of 25 years. At a certain point, it becomes clear that the City of Love isn't the only thing binding the director's latest films. Hansen-Løve is fascinated by the idea of human growth, and her creative way of expressing is growing itself.
Things to Come is a gentle wind; it flows so effortlessly, you can almost feel the warmth of its silky texture on your skin. This is generated by the way Hansen-Løve and her DP Denis Lenoir wield the camera around with a spontaneous, fluid spirit, but much of it is also attributable to a marvelous doyenne of the acting world, who carries the entire weight of the film on her shoulders as effortlessly as ever. Isabelle Huppert has an uncanny knack of conveying a remarkably large range of emotions: turning down-to-earth into larger-than-life with one pout, one sideway glance, or an ever-so-slight intonation in a spoken word. She embodies Nathalie, the philosophy professor who is suddenly faced with a concept she'd long forgotten about. In her own words: "total freedom." Her husband, Heinz (Andre Marcon), has left her for another woman, and she has retouched base with former student Fabien (Roman Kolinka), whose combination of youth and intellect make him especially interesting for Nathalie. In some other film, perhaps, their relationship would be replete with perverse suggestions; under Hansen-Løve's wing, their bond is strictly platonic and cerebral.
As the film follows Nathalie and her various evolutions—adapting to a new school regime that takes a modern marketing ax to her dear philosophy, dealing with a demented mother (Edith Scob), etc.—questions are mulled over in the refined, graceful way one images an oenophile tasting vintage wine. Is there a practical place for philosophy in today's world? What does a woman over 40, whose kids are all grown up and whose memories are now tainted by her husband's decision, have to hold on to? Is burying yourself in intellectual thoughts and readings enough to be happy? Hansen-Løve bears her old soul through the way she deals with these questions, with just the right balance of humor and melancholy. There's just enough style to keep it at an arms-length from being a slice-of-life picture in the cinema verité sense, but the story, the characters, and the ideas on display keep the film firmly rooted to the ground and in reality.
Women's stories, female directors, roles for women over 45—these debates are very much at the forefront of today's film conversations. Things to Come is a serendipitous celebration of all three. Mia Hansen-Løve, still in her 30s, shows immense sensibility and maturity in tackling insular subject matter that would have most studio heads bolting for the door. In Isabelle Huppert, she has found the perfect collaborator—an actress of incredible depth and range, who makes every frame that much more fascinating to behold. Now, when I think about Eden and Things to Come as companion pieces, it's hard to imagine another director who handles the subject of "moving on" with the kind of delicate deftness and assuredness that Mia Hansen-Løve demonstrates.
Things to Come (Berlin Review) Movie review