The Woman in the Fifth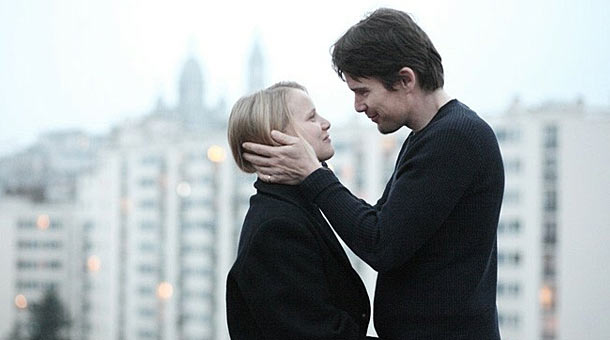 While it's two strong lead performances help anchor the film, the storyline ranges from being dull to downright baffling.
Pawel Pawlikowski returns after an eight-year hiatus with The Woman in the Fifth, a thriller that moves at a snail-like pace despite its 80 minute runtime. While it's two strong lead performances help anchor the film, the storyline ranges from being dull to downright baffling.
Tom (Ethan Hawke), an American writer/professor, arrives in Paris to meet up with his wife and daughter. The meeting doesn't go as well as he'd planned when it's revealed that his wife has a restraining order against him, implying some sort of abusive relationship between Tom's wife and/or daughter. After getting his suitcase stolen, Tom talks his way into staying at a cheap apartment while the shady landlord (Samir Guesmi) offers him work as a doorman for some sort of illegal operation that Tom doesn't know about (the first time he tries to find out he's immediately given a death threat).
At the same time Tom starts up a romantic relationship with Margit (Kristin Scott Thomas) and a Polish girl (Joanna Kulig) who works at the café below his apartment. The first hour or so of the film is mostly spent on Hawke finding ways to reconnect with his daughter while working on a massive letter he intends to give her. It takes a long time before some of the more familiar genre elements begin to show up which makes The Woman in the Fifth feel more like watching the weird misadventures of an American in Paris.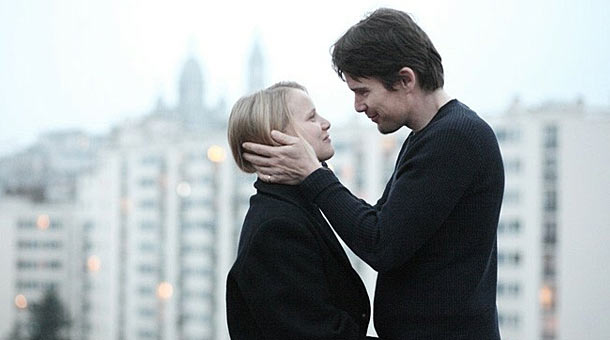 That type of film could have worked if any of it was actually interesting. Hawke, who speaks poor French for the majority of the movie, does a good job of making Tom a sympathetic character while showing him as a person seriously damaged by something (several scenes allude to past stints in jail or being under psychiatric care but nothing is ever explained) but there isn't anything particularly gripping about his journeys across Paris.
It's only when Margit comes into the picture that things begin to pick up mostly due to Kristin Scott Thomas' terrific performance. Her meetings with Hawke are the most exciting scenes in the movie, making the subplots involving the landlord and café worker feel like a slog to get through in comparison.
Things eventually take a darker turn towards the end when certain revelations start to come out involving Tom but these scenes, which are reminiscent of Polanski thrillers like Frantic, feel out of place after the methodically paced first hour. The genre elements soon take over everything else, leading to a finale involving a bizarre fade-to-white that doesn't earn its placement.
The Woman in the Fifth could have worked better if everything didn't feel so inert. The first half feels more like it's treading water than giving any insight towards its main character, and the twisty conclusion is more of a head-scratcher than a satisfying payoff. See it for Hawke and Thomas' good performances if you must, but other than that there isn't too much to offer.
The Woman in the Fifth Movie review