The Naked Zinester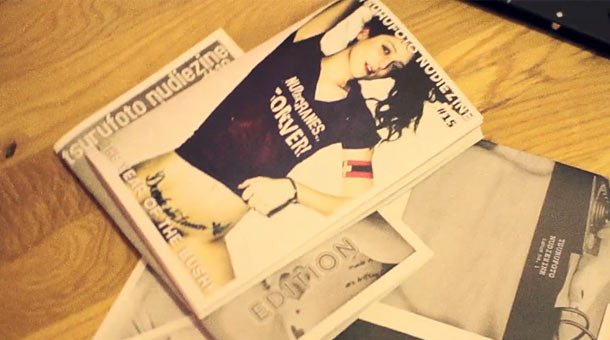 The Naked Zinester explores and challenges our held definitions of beauty and sexuality.
Awesome, just – awesome. This short documentary, The Naked Zinester, explores the life and work of Aaron Tsuru and from Jon Nix's directorial style we get to go up close and very personal with the man behind the camera. As the documentary is being filmed there are sequences where Cherry La Voix, Aaron's main model and close friend, is being shot whilst the photographer is videoing her undressing and moving provocatively against the wall. This indicates just how personal Turnstyle Films got in order to accurately document Aarons work.
The pace of the documentary is perfect, the narration and the images were all interesting and never was there a moment you thought too lengthy or irrelevant. Aaron describes his life and his work on a very intimate level throughout the eleven minutes and Jon Nix captures everything about his personality very well. Due to the photographer being true to his word about seeing women for how beautiful they are, his models are not 'models' in the traditional beanpole thin sense, they're real. An interview with Cherry La Voix demonstrates this, she is honest and straightforward when she talks about her life and not for one moment do you perceive her to be anything else.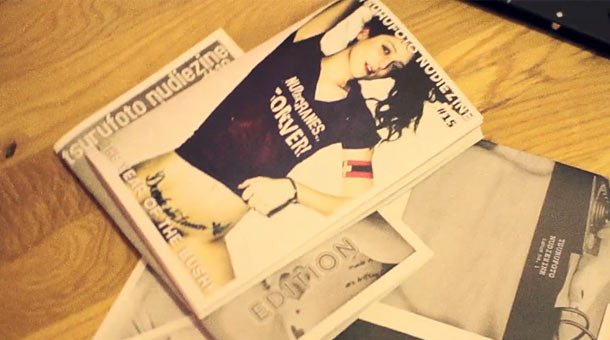 Music and editorial style can be highly complimented as both were in sync and kept the rhythm of The Naked Zinester constant and upbeat. The cinematography was remarkably without fault and so were each camera angle. A very interesting documentary exhibiting a fantastic photographer who sees women for what they are and captures their imperfections and shows them just how beautiful they really are.
The Naked Zinester detailed a fascinating and hopefully soon-to-be highly recognised artist whose work "walks a fine line between art and porn, but it's a line that is fun to walk along, exploring and challenging our held definitions of beauty and sexuality…"
Watch The Naked Zinester here:
The Naked Zinester Movie review