The Lunchbox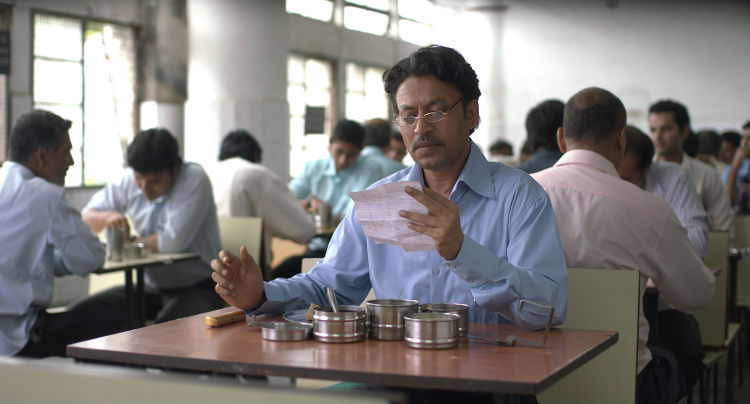 Batra keeps that Hollywood feel-good moment just out of reach, making for an alluring piece of romantic storytelling.
It's hard not to like a love story whose lovers are brought together by a home-cooked meal. Make it an Indian home-cooked meal, with aromatic curries and slow-cooked vegetables, and it's borderline irresistible. Aside from eliciting tummy rumbles, Ritesh Batra's feature debut, The Lunchbox, is an enticing, melancholy romantic indie about our universal hunger for validation and intimacy.
An anomaly sets our story in motion: in Mumbai, there is a remarkable delivery network made up of "dabbawallahs", bicycle deliverymen who take hot homemade lunches from housewives to their husbands at work. Despite an antiquated coding system, the dabbawallahs' error rate is unbelievably low, at an estimated one error per six million deliveries. Batra's story follows one of those astronomical errors, in which a lunch prepared by Ila (a ravishing Nimrat Kaur) is mistakenly delivered to the desk an aging accountant and widower named Saajan (Iffran Khan, Slumdog Millionaire, Life of Pi) for reasons left unexplained by Batra, giving the coincidence a slight air of magic.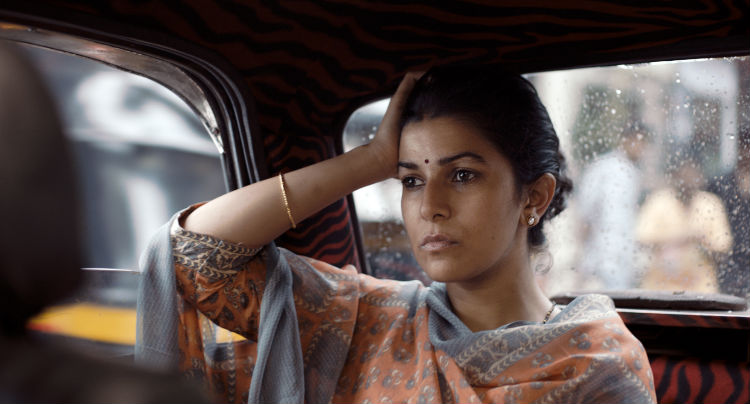 The delicious meal–which Ila lovingly prepared with the guidance of her "auntie" to rekindle her stagnant relationship with her husband– warms Saajan to the core. (He usually gets a ho-hum delivery from a local restaurant.) When Ila catches wind of the mix-ups, she's compelled to write a note to Saajan, as he consistently sends her stacked-tin food containers back to her empty, the ultimate sign of appreciation.
They begin a pen pal relationship, with their passed notes becoming longer and more personal as the days go by, and they grow to look forward to the notes as a source of joy. They share their deepest secrets with one another and, with each thinking their lives had plateaued, they find that they've reawakened the dreamer in one another.
Saajan, on the precipice of retirement, has been aggressively avoiding his pestersome successor, Shaikh, who diligently stalks him around the office, begging Saajan for any piece of advice. (Seeing Saajan's seething anger when Shaikh successfully hunts him down is hilarious.) But as Ila's notes begin to soften Saajan's calloused heart, he begins to open up to Shaikh, and he learns that there's more to the young man than he thought. Ila's husband is so emotionally distant it sometimes appears as if he's looking straight through her. Saajan's notes give her something to cling to, something mysterious and new.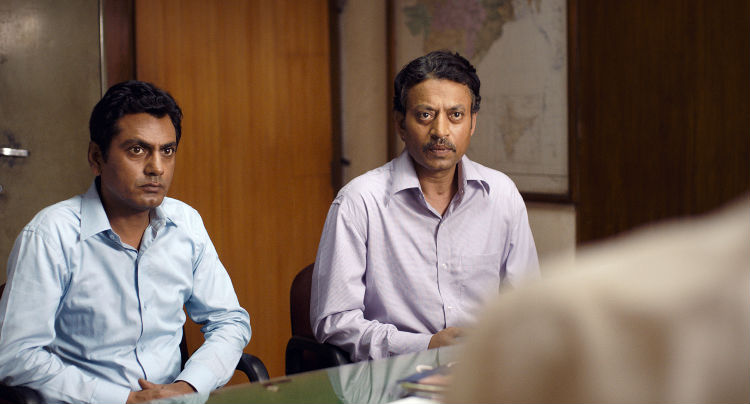 What drives The Lunchbox is our yearning to see these two characters (excellently acted, by the way) finally meet. The vulnerability and finesse displayed by Khan and Kaur is riveting. Batra's editing of their written conversations make these scenes feel intimate and electrified, as if there's no one else in the world but these two. Batra recognizes that the gravitational pull between her characters means everything, and tastefully maintains that tension throughout. The film isn't as overly sentimental as it may initially seem, with Batra and her actors operating largely on subtlety and undertones. Those hoping for a Hollywood-style resolution will be disappointed, but by keeping the ultimate feel-good moment just out of our reach, Batra makes The Lunchbox a more resonant, alluring piece of romantic storytelling.
The Lunchbox Movie review