The Grand Seduction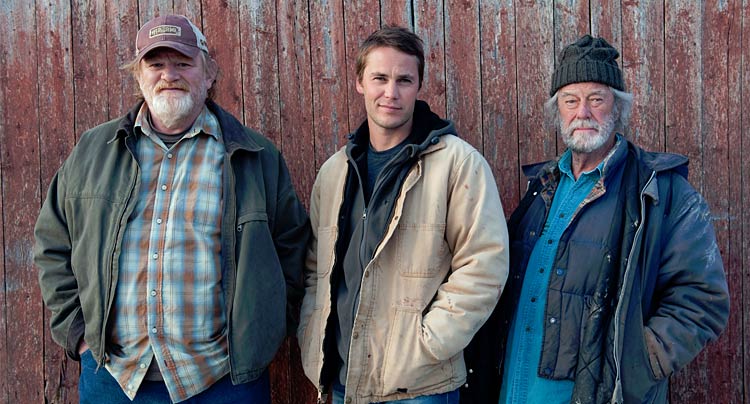 Folksy and light, the laughs evoked aren't enough to forgive all this film is missing.
Advice: sometimes going into a film knowing almost nothing about it is NOT the way to go. After having only seen the trailer to The Grand Seduction, I made a major assumption that the film was set in Ireland (based on lead actor Brendan Gleeson's thick accent), I was getting ready to harshly condemn the other actors for their haphazard and lazy attempts at Irish accents (I mean, I knew they weren't American) when it finally dawned on me that the film was set in Canada. Turns out Newfoundland looks a lot like Ireland and has the same sort of small fishing harbors I associate with Ireland. So I guess I can't use bad accents as a strike against The Grand Seduction, however the film tallies up enough other offenses to show it's a half-hearted attempted at a cutesy idea.
Director Don McKellar (a Canadian darling, wow am I unobservant), who's written a few good films including The Red Violin, as well as acted in plenty of film and television, probably should have helped write this film, one of his first feature film directorial endeavors. The comedy is a remake of the 2003 French film titled La Grande Séduction directed by Jean-Francois Pouliot and written by Ken Scott, who co-wrote the updated version with Michael Dowse. Their first mistake was not realizing a title change would have done them heaps of good as The Grand Seduction reeks of drama.
The film takes place in Tickle Cove where the townspeople are no longer able to fish, the pride of their past endeavors, and instead now line up to collect welfare and reminisce about the good old days. When the town is given the chance to be the location for a new factory, Murray French (Gleeson) sees their chance at revival. Of course there is a catch: for the factory to move into town they need a full-time doctor on hand. Queue Doctor Lewis (Taylor Kitsch) whose big city bad boy ways have landed him in a pickle. He agrees to spend a month in Tickle Cove as their doctor. Thus begins the townspeople's grand scheme to woo Dr. Lewis into making Tickle Cove his home.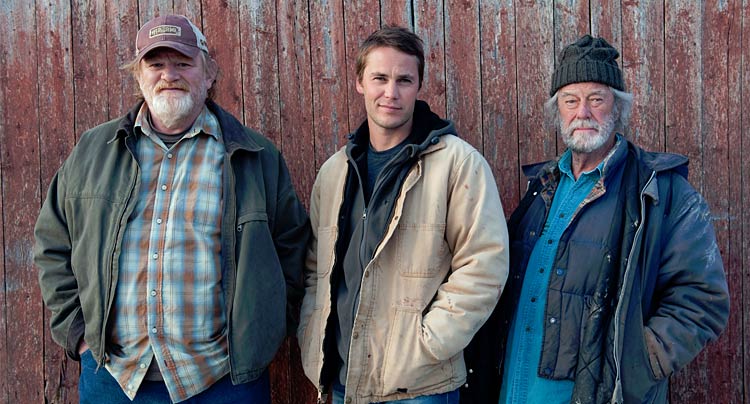 Murray and his old friend Simon (Gordon Pinsent) lead the scheming by tapping Dr. Lewis's phone and recording his every conversation with his ties back home. They gather the townspeople to collectively learn cricket, the Dr's favorite sport, and Murray tries unsuccessfully to convince the sole young woman of the town, Kathleen (Liane Balaban), to flirt a bit with the young doctor. As the month progresses the town goes to greater lengths to manipulate the doctor into wishing to stay on in the town, while the factory makes further demands of Murray to secure the bid.
Filled with the sort of small town jokes that never grow tiresome, The Grand Seduction is so utterly light and playful it's hard not to join in the laughs. That said, it evokes plenty of eye-rolls as it shirks modern flourishes, bordering on sexist in its old-fashioned worldview. These small annoyances are easy to shirk when laughing, however blatant plot holes are a bit harder to ignore. Liane Balaban's Kathleen is the sort of sharp-witted female character that would seem to perfectly balance Dr. Lewis's playboy ways if it weren't so utterly inappropriate that he's engaged from the outset, and that she is given no real dialogue in which to prove herself anything other than a resistant love interest.
Kitsch arguably is given the least to work with in the film's writing, coming across as a naïve and flat character. It's hard not to draw parallels between The Grand Seduction and 1991's Doc Hollywood with Michael J. Fox. The main difference between the two films, and perhaps the difference between one being good and the other so-so, is that Michael J. Fox's character is given the time to fall in love with the small town he crash lands in, where Dr. Lewis is literally being tricked into liking Tickle Cove and it's never truly believable that it should be working so well.
The Grand Seduction lacks the sort of whimsical charm that would take its cutesy laughs and half-formed plot into the realm of classically endearing. It may induce audiences to smile, but all smiles will fade just as quickly as the film fades to black.
The Grand Seduction Movie review