The Comedy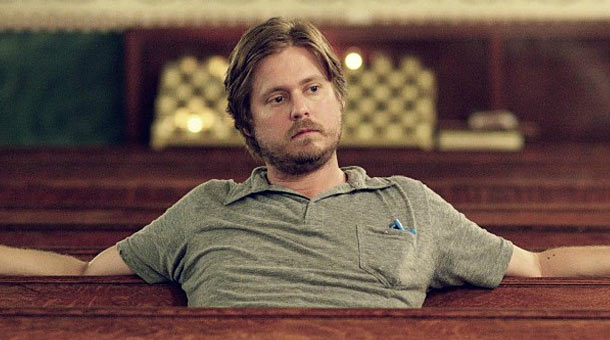 A hilarious and tragic character study that brutally tears apart the worst aspects of hipster culture.
Fans of awkward comedy will get a lot more than they bargained for with Rick Alverson's The Comedy, a hilarious and tragic character study that brutally tears apart the worst aspects of hipster culture. Swanson (Tim Heidecker), a 35 year old depressed hipster who's about to inherit his dying father's estate, spends most of his time doing nothing of substance. Living on a yacht outside of the city, when he's not hanging out with his friends (which include LCD Soundsystem's James Murphy and Heidecker's sidekick Eric Wareheim) he's interacting with strangers abrasively.
The first scene where we actually meet Swanson (after a very homoerotic opening scene) is him berating a male nurse taking care of his father. The nurse quietly takes Swanson's questions about prolapsed anuses and going to "nurse school" with other women before leaving. It's uncomfortable to watch, but it's only the first of many scenes like it. Soon after, Swanson sees gardeners working on a house and pretends to be working with them, but when his attempts to rile up the homeowners fail he drops the act altogether. It's evident that Swanson only thrives off of generating conflicts because, with no other skills or interests in his life, it makes him feel relevant.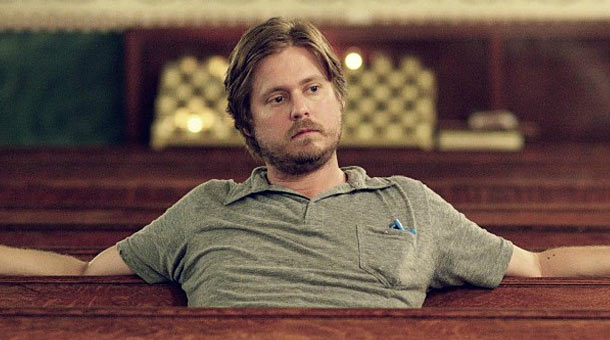 The rest of The Comedy mostly unfolds in an episodic fashion, with Heidecker generating more awkward situations or partying with his friends. The lack of any real movement in the storyline might be one of (many) things that'll turn people off from the film, but calling The Comedy lacking would be missing Alverson's point. Shows that have used 'cringe comedy' over the years like The Office or Curb Your Enthusiasm enjoy watching people squirm their way out of situations they either unwittingly put themselves in or are forced to handle. Swanson is doing neither of these things as he's the one instigating and encouraging conflict. With such little plot the only thing viewers can focus on is Swanson's bitter, hateful behaviour.
Heidecker, giving one of the year's best performances, is able to maintain interest without giving an inch towards making Swanson someone deserving of sympathy. Things are played mostly on the surface level here, but Heidecker easily communicates how depressed Swanson really is without being overt about it. By the end it feels like Swanson is merely trapped in a cycle of his own creation where he pisses other people off only because it's what he's used to.
People who know Heidecker from his work on Tim and Eric Awesome Show, Great Job! might expect The Comedy to be similar to his work on TV, but they'd be wrong in making that assumption. While there are some truly funny scenes, The Comedy is mainly about the toxicity of the ironic, detached behaviour that's so popular with hipsters (Alverson's choice to cast people associated with hipsters seems like a deliberate one to ensure his film is seen by the right people). After spending 90 minutes with characters like Swanson and his friends, no one will want to resemble them in any way whatsoever. That alone makes The Comedy a success.
The Comedy Movie review