Across the Sea (Slamdance Review)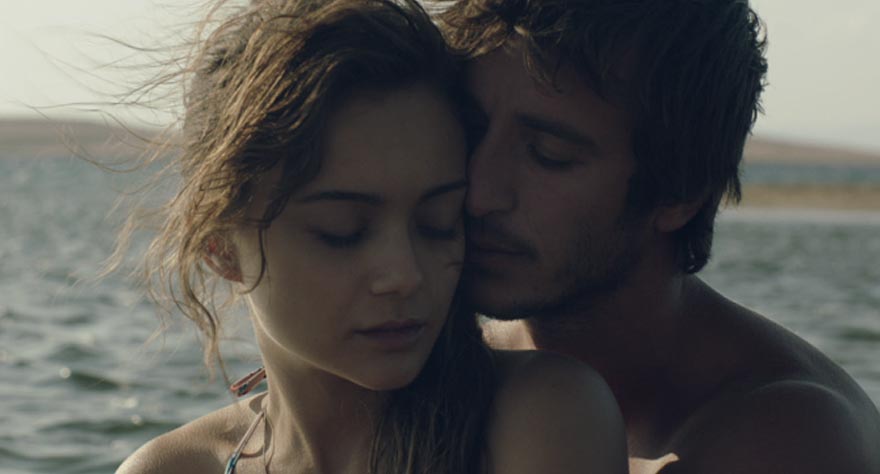 Delicate and emotionally driven, the past returns to complicate a Turkish woman's marriage.
As indie as Sundance aims to be, Slamdance is the true indie film festival happening in Park City right now. But—and hopefully our site name gives you some idea of our knowledge in this area—the true meaning of indie means no-holds-barred (other than budget) and that can sometimes translate to some truly notable first efforts from emerging filmmakers.
Esra Saydam and Nisan Dag prove a lot of things with their first feature film Across the Sea. They've got a grasp on directing actors. They have avoided the pitfalls of bad pacing and unnecessary scenes or dialogue. They understand how to use natural scenery to frame their characters and situations. Granted they chose some pretty good actors, stuck to a basic but intriguing scenario, and filmed on the beautiful Aegean sea.
Across the Sea is the story of Damla (Damla Sönmez), a Turkish transplant in New York, married and 6 months pregnant with her husband Kevin's (Jacob Fishel) child. Damla's continued late night excursions to smoke cigarettes outside while walking the city, and sneaking wine at social events indicate that she is less than an enthused by her impending motherhood. Damla's sister continues to reach out to her regarding the sale of their childhood home on the edge of the Aegean sea. Interested in understanding his wife more, and eager to share in her history, Kevin encourages them to visit the home one last time on vacation before it is sold. Reluctantly Damla agrees.
In Turkey Kevin starts to get the full picture of Damla's life before moving to New York. The idyllic and gorgeous sea-side town, the local life including children constantly clothed in bathing suits and having adventures and men who congregate for soccer matches. As their vacation progresses Damla is visibly affected by the appearance of an old acquaintance, Burak (Ahmet Rifat Sungar), a local bar owner and friend to Damla's niece. Forced to interact more and more in this small town, Kevin can't help but start to notice the change in Damla and her reaction to Burak. When Kevin learns his name a few things become more clear: Burak is the name Damla has suggested for their unborn child. He coaxes it out of a long time friend of the family over drinks that Damla and Burak have a long and tumultous history with one another. Before their trip is through Damla is forced to face her past and make important decisions about her future.
The premise is nothing especially new. The haunting of a past and unfinished love will always make for ripe dramatic content. Saydam and Dag effectively evoke real emotion between Damla and Burak, and their chemistry on-screen makes for the film's most dynamic scenes. But they also cast into light the rather flat contrast of Damla and Kevin's relationship. Almost never do we see her convey much affection for him that doesn't seem forced and insincere. Granted, her devotion to him is to be questioned, but their love triangle has one very weak angle.
The film shows real maturity in its third act when more of Damla's history is revealed and that her aptitude for excluding details of her life doesn't only apply to Kevin. There isn't much that happens in Across the Sea, but its directors maintain intrigue as to what may happen, and it works well enough. Damla Sönmez is a pouty, sullen, spoiled sort of love interest, perfectly encapsulating the sort of free spirit unable to ever land properly on solid ground, always out of reach of those who love her. Ahmet Rifat Sungar is the sort of handsome brooding soul most women wish they had in their past and he makes loving Damla's flighty mom-to-be seem plausible.
Saydam and Dag have made a film that captures genuine emotions with lovely imagery, only a hint of nostalgia, and while their film may not prove definitive amongst those of similar plot, they have proven themselves capable of capturing the basics of human emotion in a genuine and engaging way.
Across the Sea (Slamdance Review) Movie review