Short Term 12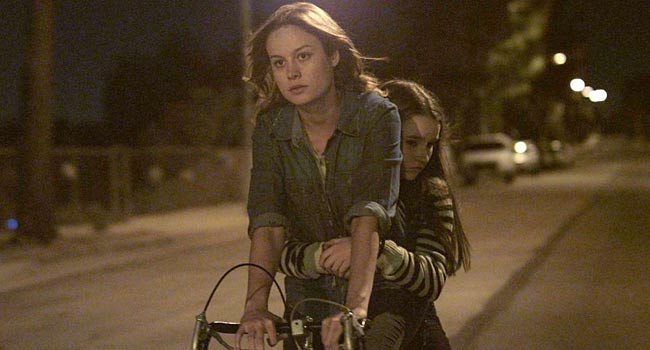 Short Term 12 lives and breathes true reality onto the movie screen better than most documentaries can.
It's become fashionable over the past few months to shower Destin Cretton's (I'm Not a Hipster) social worker drama, Short Term 12 (a veritable Sundance phenom), with buckets of adulation. It deserves every drop—this is a supreme effort for a young filmmaker, and one of the most emotionally impactful films of the year. Expanded from a short Cretton made in 2008, the most noticeable change from the original is the switch of the main protagonist from male to female, with Brie Larson (Scott Pilgrim vs. the World, The United States of Tara) helming the ship (she does a fine job as captain.)
The film opens with Grace (Larson, whose confidence feeds her beauty) and Mason (John Gallagher Jr., consummate bearded nice guy), two lead staff members at a foster care facility (and lovebirds, though they leave their relationship at home as they're both seasoned professionals), welcoming new recruit Nate (Rami Malek) to the fray by sharing an amusing anecdote about Mason messing his pants following a hilarious sequence of events, all for the safety of one of the adolescents-at-risk they used to watch over. It's a fun story that sets the tone for the film's humor while also illustrating the counselors' dedication to the kids. Grace in particular is passionately driven and undaunted in assuming the emotionally backbreaking role of lead caretaker.
As Mason is wrapping up his yarn, one of the young dorm-dwellers (Alex Calloway) bursts out of a door at hell-bat speed, American flag blowing behind him, inexplicably tied around his neck like a cape. This prompts our social-worker heroes to chase and subdue the redhead loose cannon with S.W.A.T. team efficiency (their relaxed countenances are evidence that the footrace is a common occurrence.) From there, we're introduced—in a series of deftly written character moments, each more gripping than the last—to the angst-filled, invariably volatile facility innards.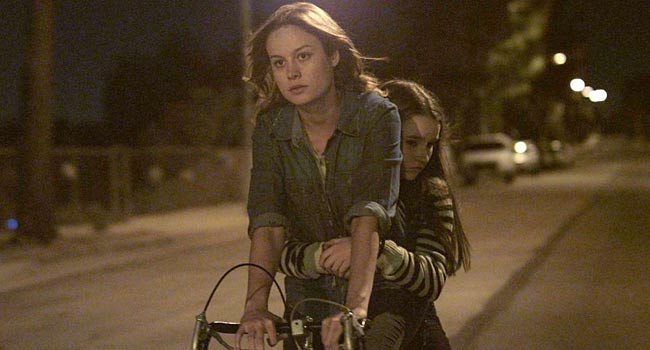 Cretton—who wrote the unbelievable screenplay (I'll get to that later)—drew inspiration from his own experiences working in foster-care, and the chaotic, yet cyclical dynamics of the on-screen facility feel resultantly authentic, organic, and full of life (real life; the dirty kind.) The troubled kids—whose view of trust is that it'll inevitably betray them—give the staff members all the pushback (sometimes violent) they can handle, though Grace and Mason valiantly weather the thunderstorms of screams and freak-outs and are especially gifted at cultivating easy rapports with the bottled-up teens, as best they can.
When Grace and Mason get one-on-one time with the kids, we get to see them really work. After some gentle, genuine chit chat with Mason, Marcus (Keith Stanfield), the brooding, "don't-give-a-fuck" bad boy of the bunch (he shows glimmers of a keen intellect), performs a private rap in his dorm room, revealing a harrowing history with his abusive mother. "Revealing" is the key word here—these kids suppress their emotions to the point of self-destruction, and the only way to identify their problems is for the staff members to peacefully persuade them to reveal the roots of their pain. Thankfully, the compassionate caretakers are gifted at just that.
When Jayden (Kaitlyn Dever), a morose (she makes Marcus look like the life of the party) Avril Lavigne-ish teen, arrives at the compound, Grace sees something in her (a bit of herself, perhaps?) and takes a personal stake in the girl's future, which disrupts the crucial practice of her leaving work at work. Grace's name turns out to not be as fitting as you might initially think, as her tether to Jayden's dangerous home situation begins to destabilize her mentally, damaging her relationship with Mason in the process (the two are on the fence between marriage and lover's limbo.) Larson is the heart and soul of the film, and her ability to embody both titan-like strength and damaged vulnerability is much of what makes Short Term 12 great.
Cretton's script is, in a word, sleek—there are few wasted moments, no lulls in pace (though there are loads of slow, quiet, emotionally intense scenes), and no disposable components; characters, story beats, or otherwise. The plot is structurally sound, but always feels like it's unfolding organically, which is even more impressive considering this could've easily turned out to be an unnecessarily elongated short in the hands of a lesser filmmaker. Cretton and DP Brett Pawlak's camera makes us feel like we're standing in and walking through—not simply inhabiting—the close-quarters halls of the facility (he uses shaky-cam well, which is always a tricky device to harness.)
There are a few quibbles and nit-picks I have with the film: a brief demented detour near the film's conclusion (involving a bizarre home invasion) feels a little tonally dissonant, the character of Nate could do with more attention, and a romantic scene between Larson and Gallagher where they doodle portraits of each other on their living room couch feels like stock indie fare. But hell, life ain't perfect, and at the end of the day, Short Term 12 lives and breathes true reality onto the movie screen better than most documentaries can.
Short Term 12 Movie review